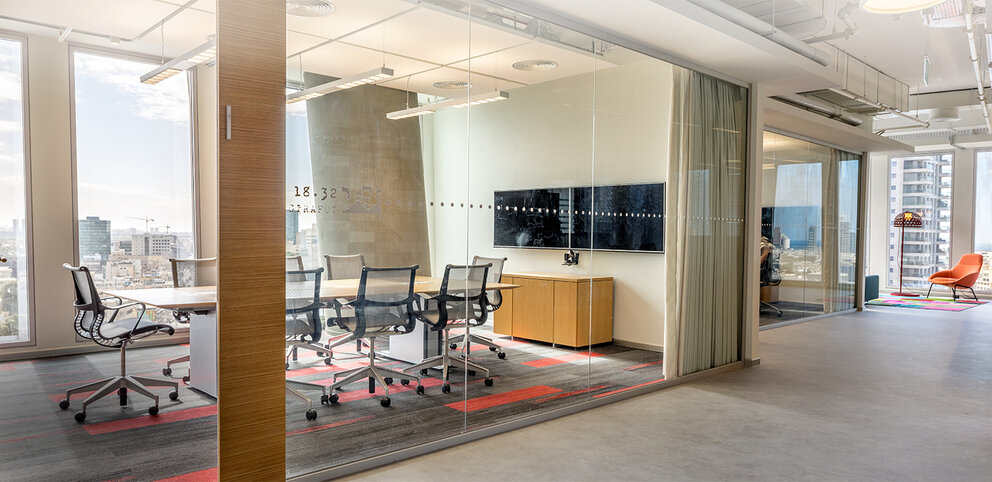 Future
Office.
The right light for your entire office.
The office is where work and life come together. This is why SITECO lighting focuses on people: for optimum visual comfort, maximum adaptability in everyday life and innovative concepts for greater well-being.
For us, tomorrow's office is the center of innovation in lighting. The influence of lighting in the office is huge. "New Work", digitalization or sustainability: light plays a key role in tomorrow's office.

Our lighting solutions create perfect working conditions, for a place where creativity is encouraged and great ideas are born. You create intelligent office spaces and integrate a digital infrastructure with open interfaces for smart building control. All of this is done in the most sustainable way, with a massive reduction of the carbon footprint and modular as well as eco-friendly product concepts.
Let's get started today. Together we will define the light for your office of tomorrow.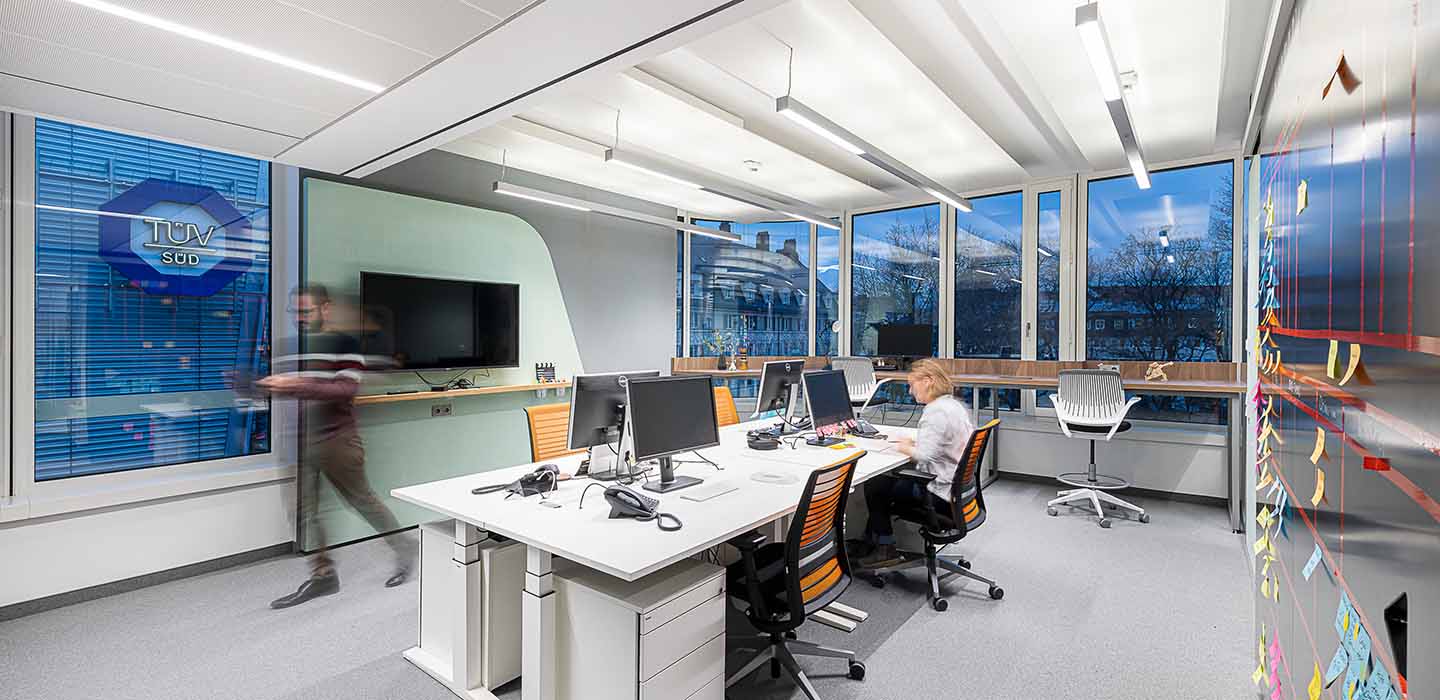 The right lighting for your office
Both individual and open space offices require standard-compliant and glare-free illumination of the room and the individual workstations. Working with screens in particular requires lighting that is adapted to people. Efficient lighting with HCLlive supports permanently concentrated and motivated working, ensures well-being and incidentally reduces operating costs.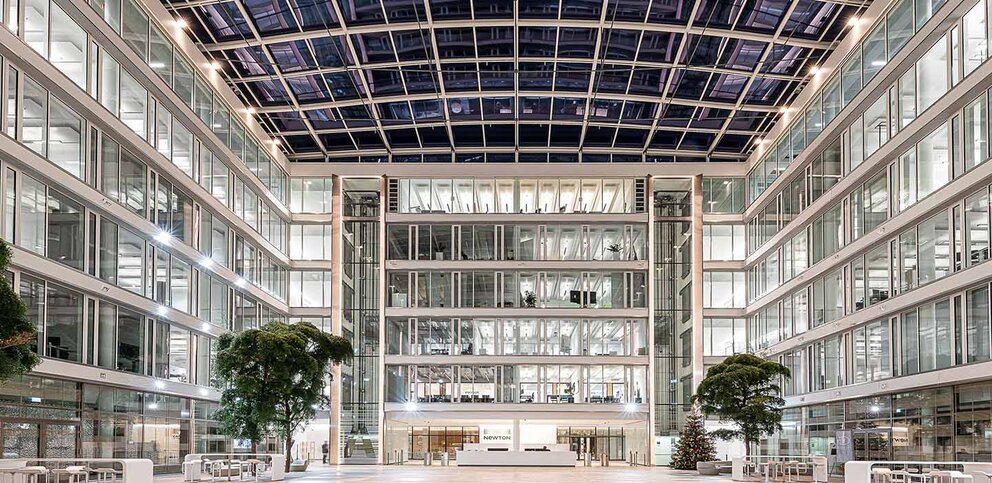 The right lighting for your entrance area
The entrance area is a company's flagship. The right light creates atmosphere and a harmonious overall image. Homogeneous lighting provides orientation and facilitates work at the front desk without glare.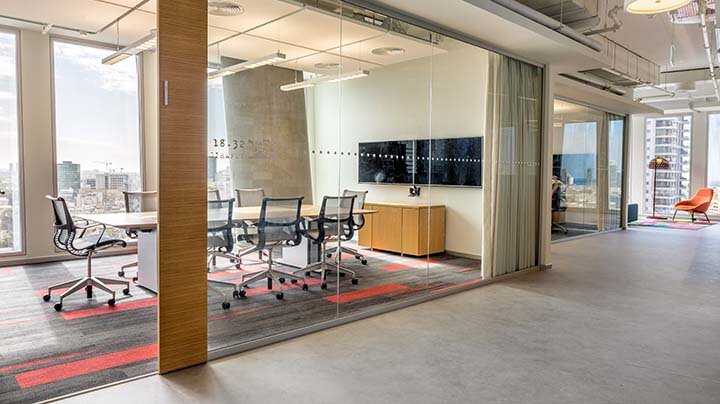 The right lighting for your conference room
Conference rooms are used in a variety of ways. Therefore, lighting conditions must be adapted to each situation. Intelligent lighting solutions offer flexibility by combining direct and indirect lighting components, different light colors and illuminance levels.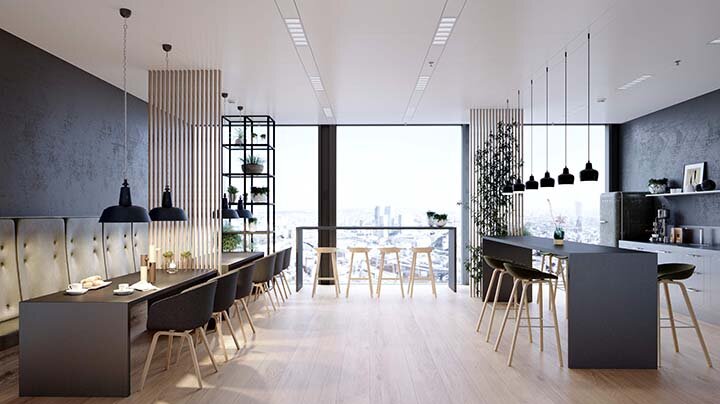 The right lighting for your lounge area
Lounge areas provide spaces for people to meet, ideal for spontaneous conversations or short-notice team meetings. Lighting seamlessly continues the design of the entire office, provides inspiration and creates a relaxed atmosphere. High lighting quality and individual light settings (Human Centric Lighting) invite people to feel at ease even during brief exchanges, making the office's hustle and bustle barely noticeable.
Downloads – Do you need more information?