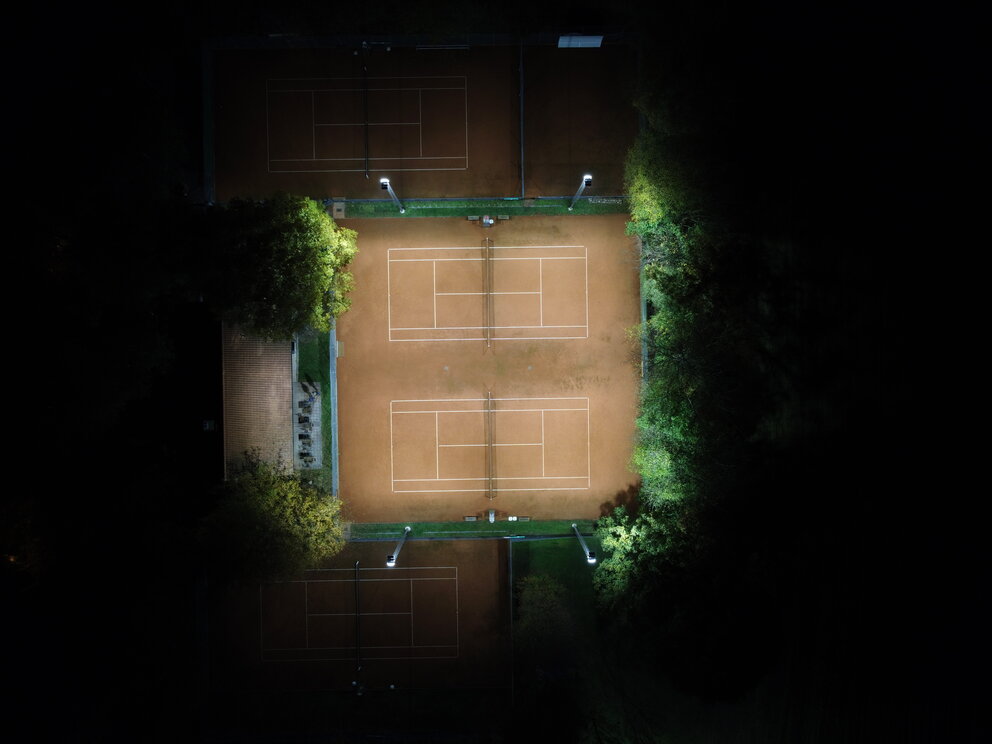 SV Schwindegg
Germany
The perfect training partner for any sport!
Regardless of the sport, SITECO offers the best lighting solution for maximum fun. For SV Schwindegg, SITECO took over the refurbishment of their outdoor pitches in order to give their members the best possible conditions for their sporting activities. Thus, the soccer fields, the tennis courts, the all-weather pitch and the alpine curling pitch were replaced with the FL11 floodlight maxi / maxi pro from SITECO. Another plus: With the control system SITECO Connect Sports, the ideal lighting for players and spectators can be ensured at the push of a button.
In addition to optimal lighting conditions, the retrofit also offers true savings potential. The lighting, which is certified according to DIN EN 12193, not only offers energy savings of up to 55%, but is also fully eligible for subsidies from the BMUV and BLSV due to its compliance with the standards - and all this with the usual uncomplicated commissioning.
Customer: SV Schwindegg
Location: Schwindegg, Deutschland
Products / Solutions: FL 11 maxi / maxi pro
Year: 2022