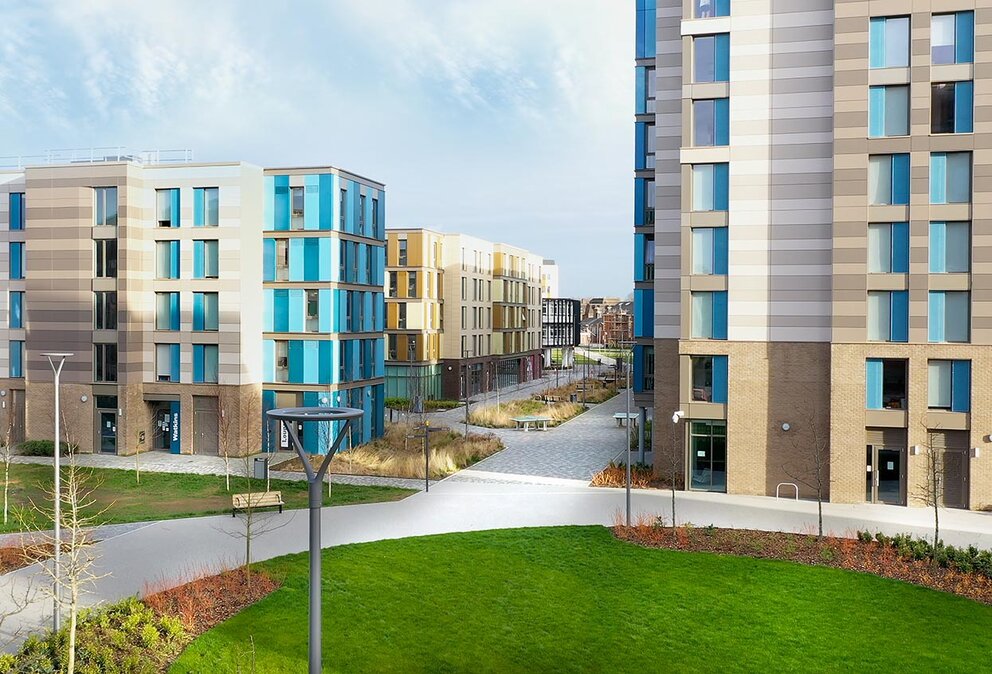 UPP
SITECO light brings well-being and safety to UK´s students.
SITECO has teamed up with their partner Assured Energy Solutions to offer lighting solutions to students across the UK – to give the students better experience and wellbeing with new and updated lighting solutions.
UPP is one of UK's leading provider of on-campus residential and academic accommodation, with over 36,000 rooms in operation. The project is an extensive three-year implementation including a total of 20 universities in the UK, of which 5 are brand new student accommodation developments, and 15 are existing sites to be refurbished. Student accommodations are being completely lit by SITECO, including both indoor and outdoor applications. In total there are over 150 000 luminaires installed.
The key benefits with the lighting solution are the energy savings and, of course, the students safety and wellbeing. Via SITECO connect the students can adjust and create the atmosphere they prefer thanks to the integrated SITECO HCLlive solution. By working close with the end client it keeps the relationship tight and agile when action is needed.
| | | | | | |
| --- | --- | --- | --- | --- | --- |
| Customer | Location | Products / Solutions | Year | Architect | Planner |
| UPP Group Holdings Limited | GB | DL®20, SL10, Citylight, Rondel, PrevaLight®, SITECO CONNECT Indoor | 2020 | - | SITECO |