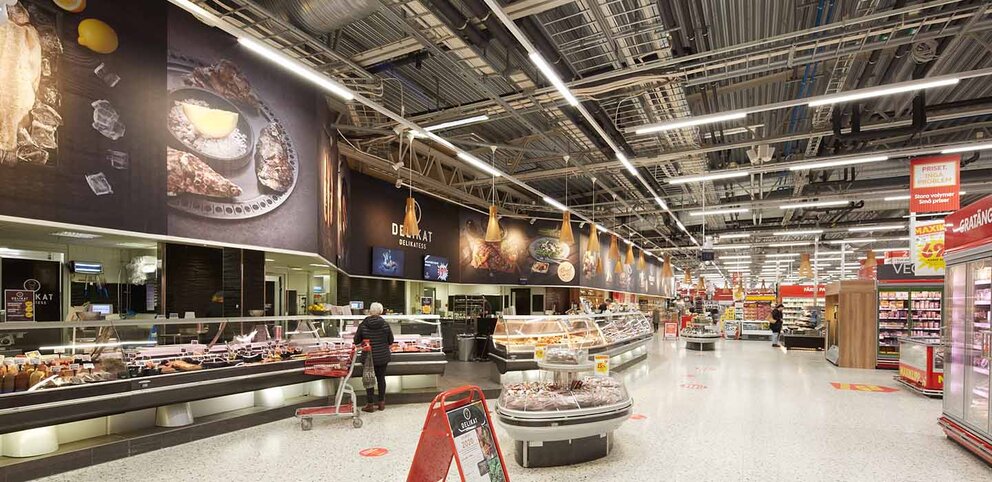 Future
Retail.
Perfect light for the best deals.
Brick-and-mortar retail is where shopping experiences happen. What's crucial for customer satisfaction and business success: the perfect environment. SITECO lighting technology creates atmosphere, supports optimum product presentation and lays the foundation for outstanding service.
Digital world in stationary retail. Sustainability as a must-have instead of a nice-to-have. A staged world of experience instead of flat sales areas. The demands on retailers are increasing. Light has long played a central role as a success factor for customer satisfaction and business success. With SITECO you have the answer to the increased demands in your hand: lighting technology with the highest energy efficiency and low operating costs. Intelligent and flexible infrastructure for real-time marketing and analysis of customer flows. Your basis for optimal product staging and outstanding service on all sales floors.

SITECO is your partner for the challenges of today, tomorrow and the day after tomorrow.
How to achieve a uniquely intense sales experience? Clearly, with the right lighting. Color brilliance and rendering have never been more crucial than they are today in order to hold one's own against online retailers. First-class lighting activates senses, creates a visually dense atmosphere and encourages purchases through an emotional presentation of goods.
Would you like to hear more about color rendering and brilliance? Our experts can help you at any time. Contact us today.
Emphasize textures. Display colors true to life. Create a pleasant atmosphere. Create incentives to buy. Lighting solutions in stationary retail must meet numerous requirements. With SITECO lighting solutions, these are not opposites. Outstanding presentation of goods and maximizing the feel-good factor are our daily bread. So that stationary retail becomes a world of experience. And guides the customer purposefully through the sales areas.
Energy efficiency has never been as important as it is today. With SITECO lighting solutions you save energy and CO2 - with rapid payback! Reduce energy consumption as well as operating costs by up to 80% - with payback times of approx. 2 years? For us, an important building block in terms of sustainability. But sustainability for us is much more. With maximally durable solutions and consistent recycling management - over the entire life cycle from production to disposal.
In tomorrow's stores, lighting systems and data infrastructure merge. SITECO solutions allow the integration of various devices such as sensors, routers or cameras. Intelligently networked Beyond Lighting solutions create new application possibilities: from the optimization of ventilation and air conditioning technology to individualized real-time marketing and in-store analyses such as heat mapping of your customer flows.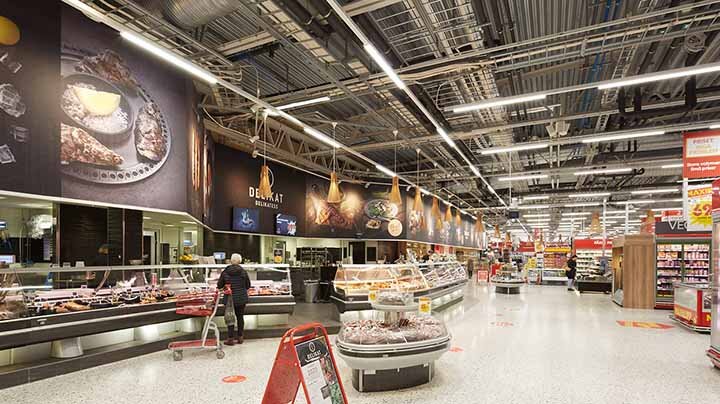 Food: More color brilliance. More delicious!
The demands placed on the presentation of food are as varied as the products themselves. The demand on light is always the same: the goods should look authentic and appetizing. Flexible, individually adapted light with excellent color display sets the scene for every product. Reduced heat emission preserves the freshness of the goods.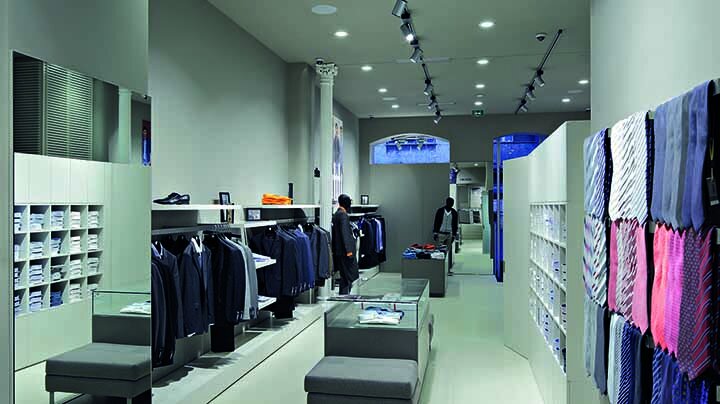 Fashion and drugstores perfectly staged.
Accentuate goods in a way that promotes sales. Display colors true to nature. Create feel-good atmospheres. With different light colors, beam angles and luminous flux packages in basic and accent lighting, SITECO lighting solutions create individual product illumination for optimum color and material recognition. Modular product kits enable uncomplicated component replacement - for easy adaptation to the rapidly changing nature of goods presentation.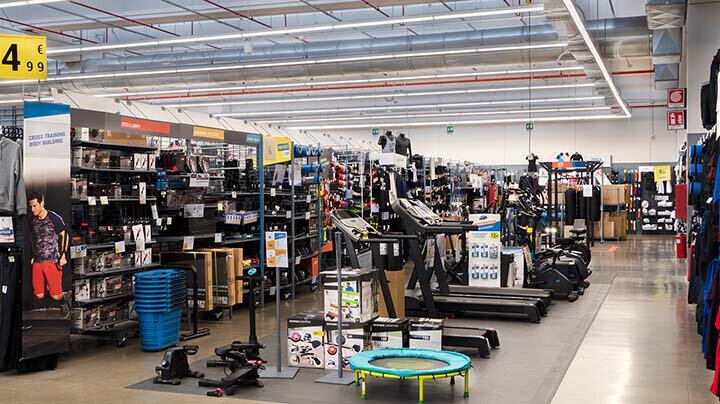 Experience sporting goods
As diverse as the sports are, so is the type of merchandise presentation. Flexible, adaptable lighting concepts are a must. SITECO lighting solutions provide you with modular solutions for efficient, individually adaptable illumination of goods. Completely glare-free. Absolutely energy-efficient and sustainable. This is how sports can be experienced to the maximum.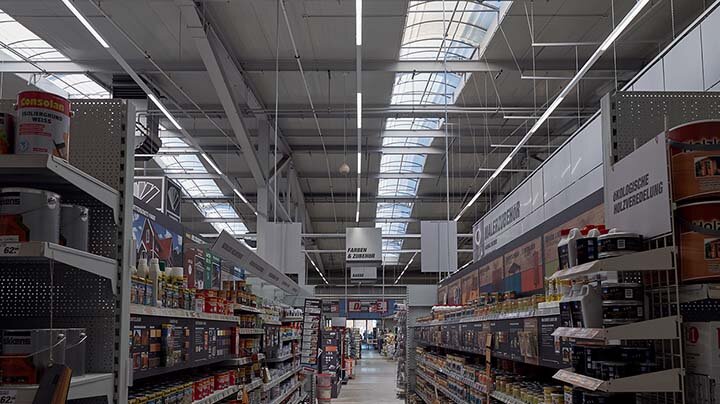 The right lighting for DIY
DIY is booming. DIY stores are experiencing an unprecedented influx. All the more important to provide orientation and structure in the DIY store universe. From high shelves to narrow aisles. From large components to the smallest screws. SITECO lighting solutions enable intelligent wayfinding, accentuate products and goods and significantly reduce your energy and operating costs.
Where the options in the catalog end, the almost infinite range of customized options begins. SITECO offers a wide spectrum of options for customized solutions thanks to its experienced team of designers and engineers. Made in Germany also means we provide additional flexibility and speed.
We live customer proximity through flexibility & speed.
Not limited to lighting. Conventional lighting audits limit themselves to the lighting. We also consider the integration of beyond-lighting components. This is because cameras, loudspeakers and routers can be easily connected to the SITECO luminaire infrastructure. For you this means: less planning, installation and maintenance complexity for electrical cabling and network connections throughout the entire life cycle.