Outstanding lighting technology for the perfect experience.
To create a magic moment, the perfect experience, everything has to be just right: the performance is on center stage. This is particularly true for lighting. With over 160 years of experience and more than 200 patented lighting technologies, we stand for breathtaking lighting in stadiums and arenas as well as sports arenas for popular sports. Thanks to optimal visual comfort for players and spectators, we ensure goosebumps moments.
We offer integrated luminaire development from a single source - from optics to mechanics and thermal design to control electronics. For perfect illumination, maximum reliability and outstanding flexibility.
SITECO stands for outstanding lighting technology "Made in Germany".
Top sporting performance requires ideal lighting conditions. Therefore, our Floodlight FL 11 is glare-free and precisely controllable. Weaknesses? Not a chance.
Read more about our new floodlight, which combines highest precision with sustainable operation:
Your game in your hand - with SITECO Connect Sports.
The SITECO Connect app facilitates lighting control via Bluetooth and helps save energy at the same time - without additional follow-up costs. A wide selection of lighting scenarios (e.g. dimming) ensures that your sports field always meets the funding guidelines. For optimal lighting in every game.
Saving energy? Absolutely. But cold showers after a workout? That doesn't have to be the case. Because if you invest smartly in new sports field lighting now, you can benefit several times over. And there's money left over for hot water, too. SITECO shows how it's done.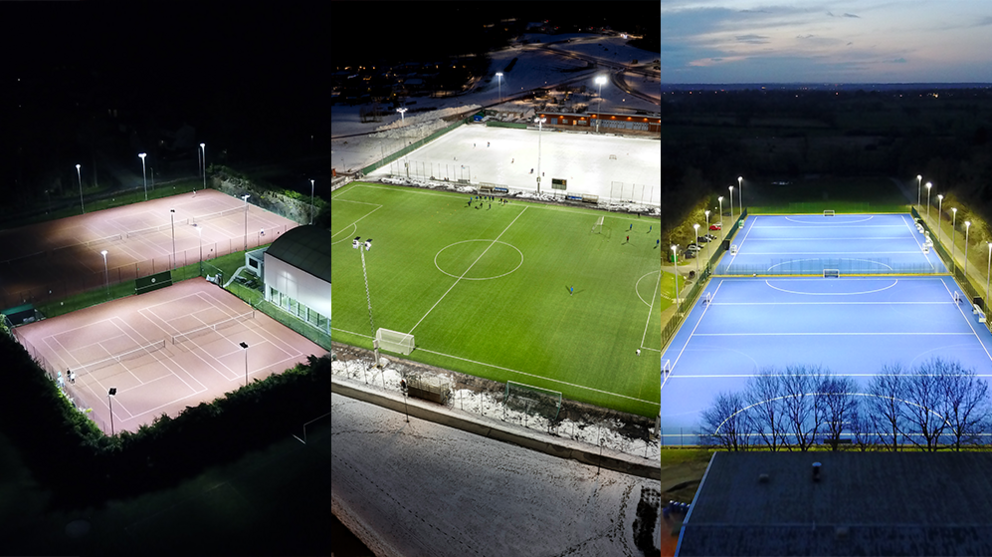 Sports field
From recreational sports to high-performance competitions: sports lighting in mass sports has to meet a wide variety of legal requirements in different competition classes. Whether soccer or field hockey: athletes as well as spectators need optimal visibility conditions without glare. And outdoor use requires particularly robust and weather-resistant luminaires.
Multifunctional Hall & Arena
Halls and arenas are used for a wide variety of sports and other events. And the lighting must be as diverse as the use: Flexibly adaptable to individual hall sizes, ceiling heights and forms of use. No matter how - homogeneous illumination and freedom from glare for all players is essential for comfortable operation.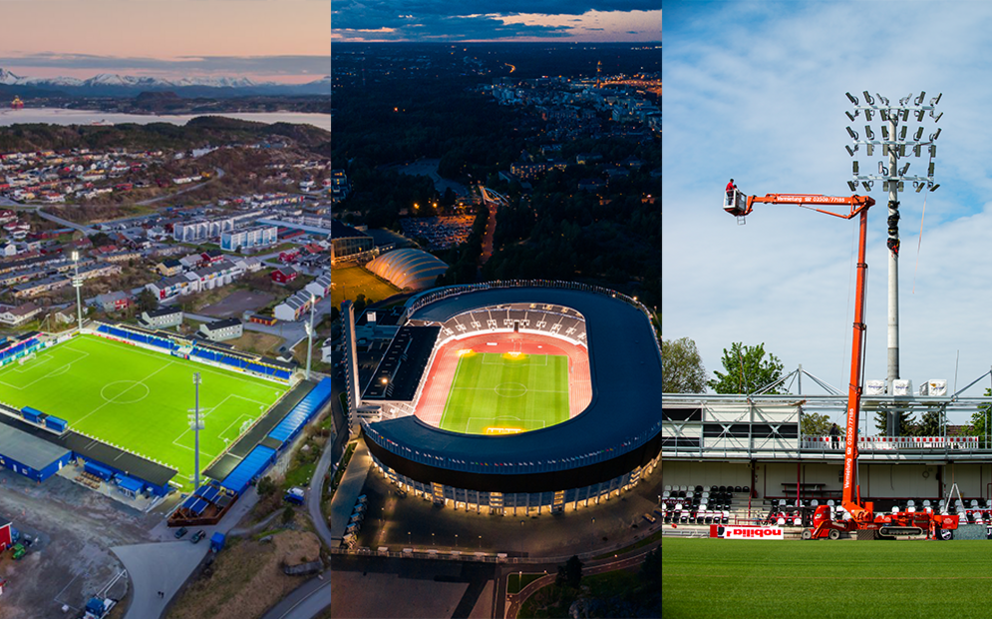 Stadium
Stadiums are places where worlds collide. This is why stadium lighting must be particularly versatile in addition to meeting the highest legal standards: diverse sports events require atmospheric lighting for magical moments. Pinpoint precision light from SITECO floodlights provides optimal viewing conditions for athletes and spectators and, with high-end technology, is perfectly suited for broadcasting all over the world.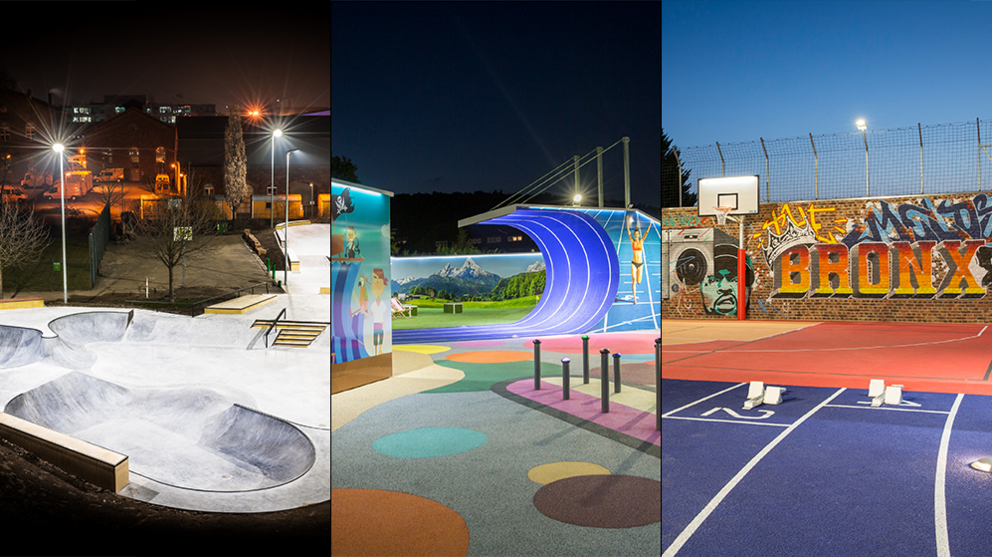 Movement zones in urban space
Outdoor sports is more attractive than ever. Outdoor play and sports areas are part of the sustainable development of cities and parks. From skate parks to exercise trails and other recreational facilities - lighting must be as individual as the use. Therefore, precise planning is necessary to optimally illuminate even uneven structures and thus ensure safety for athletes.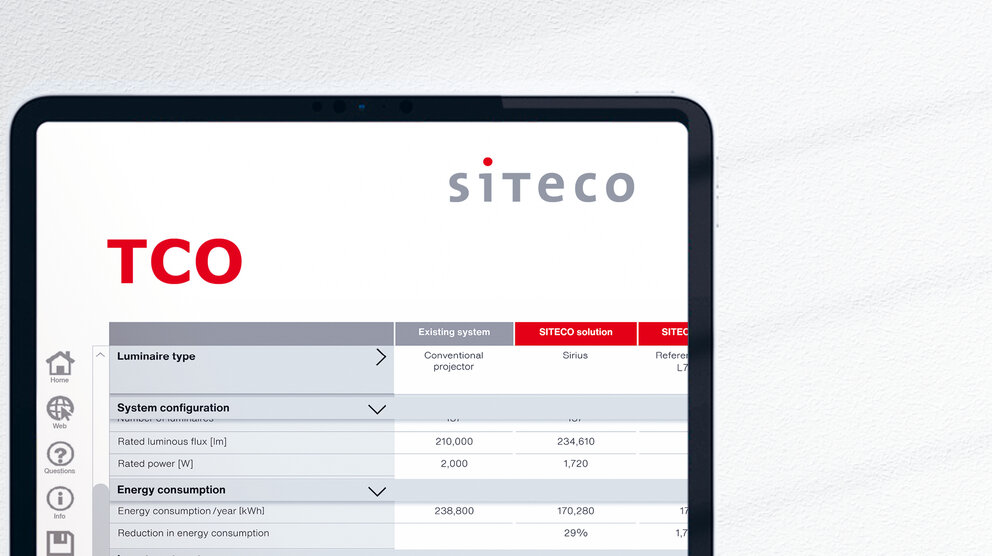 If not now, then when. Our specialists will show you the current possibilities and produce the facts at your location. Hand in hand with architects, lighting designers and electrical contractors, we translate your functional and design requirements into ideal technical solutions – and always make them tangible thanks to state of the art visualization.
SITECO enables pilot projects or a major step.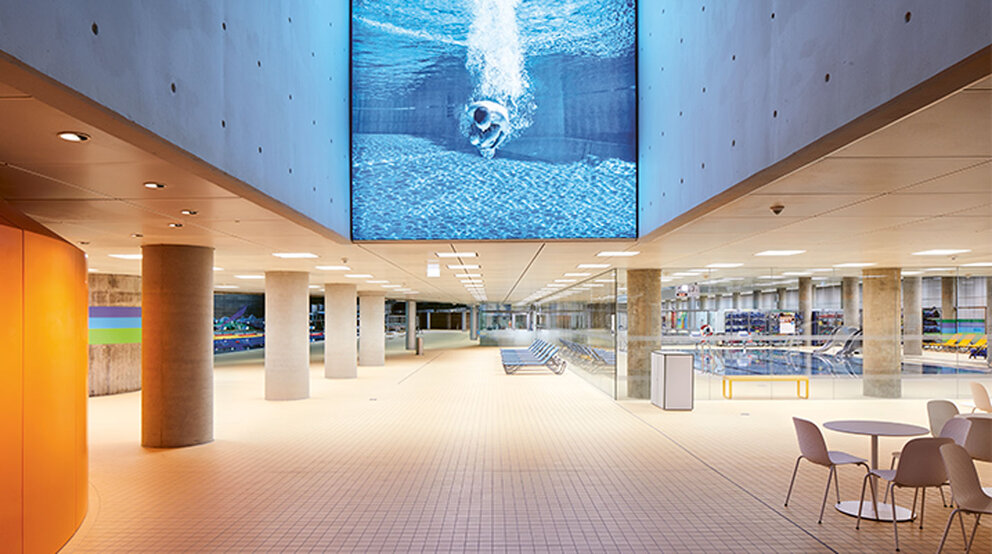 Where the options in the catalog end, the almost infinite range of customized options begins. SITECO offers a wide spectrum of options for customized solutions thanks to its experienced team of designers and engineers. Made in Germany also means we provide additional flexibility and speed.
We live customer proximity through flexibility & speed.
Partners and associations