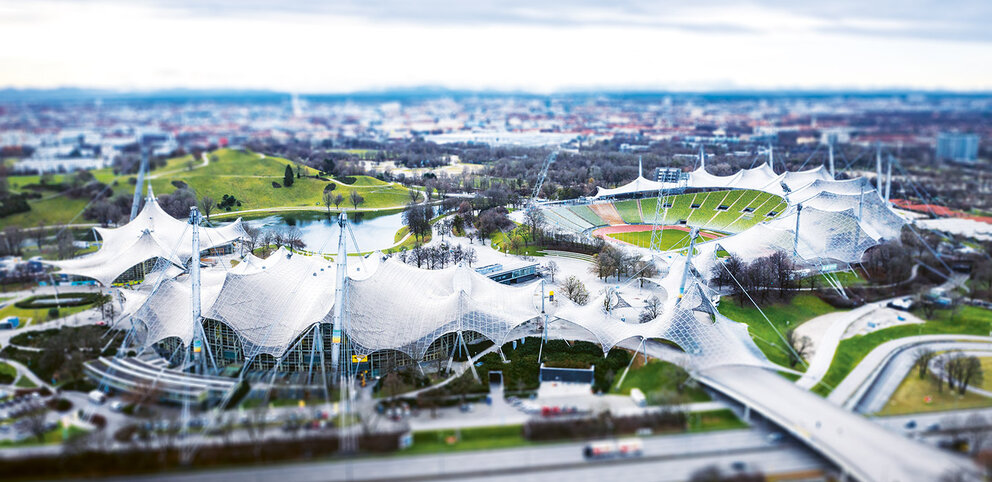 Future
Sport & Event.
Outstanding lighting technology for the perfect experience.
To create a magic moment, the perfect experience, everything has to be just right: the performance is on center stage. This is particularly true for lighting. SITECO offers sports lighting solutions that deliver top performance – perfect illumination, maximum reliability and outstanding flexibility.
Full power with La Ola effect
Modern multi-purpose halls and multi-functional arenas are stages where people work day and night. This requires the best lighting for the show, actors, spectators and broadcasters. Always controllable and in one system. The new Sirius® LED high performance floodlight provides this flexibility: single controllable light modules for DMX show lighting and La Ola effect, full integration into the building management system and suitability for the upcoming 8K picture standard. Convincing arguments for operation of the Olympiahalle Munich.
A fantastic calling card: The Olympiahalle in Munich.
In the (sports) light: Not just for the pure excitement.
Light is critical for avoiding obstacles and taking risks. Conversely, light must not be a distracting element. SITECO lighting technology enables uniquely directed light – without unnecessary scattering and light pollution. With our Sirius® high-performance floodlight, light immission is just < 3 % in the vertical axis – and even reaches 0 % in the horizontal. We only use light where it is needed
Residents and skaters enjoy the lighting solution for the new skate park in Karlsruhe.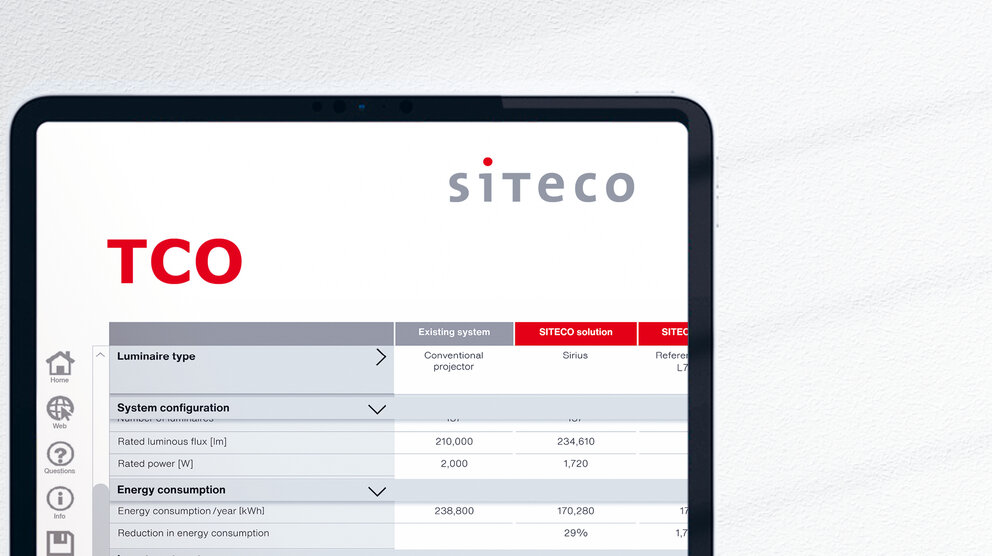 If not now, then when. Our specialists will show you the current possibilities and produce the facts at your location. Hand in hand with architects, lighting designers and electrical contractors, we translate your functional and design requirements into ideal technical solutions – and always make them tangible thanks to state of the art visualization.
SITECO enables pilot projects or a major step.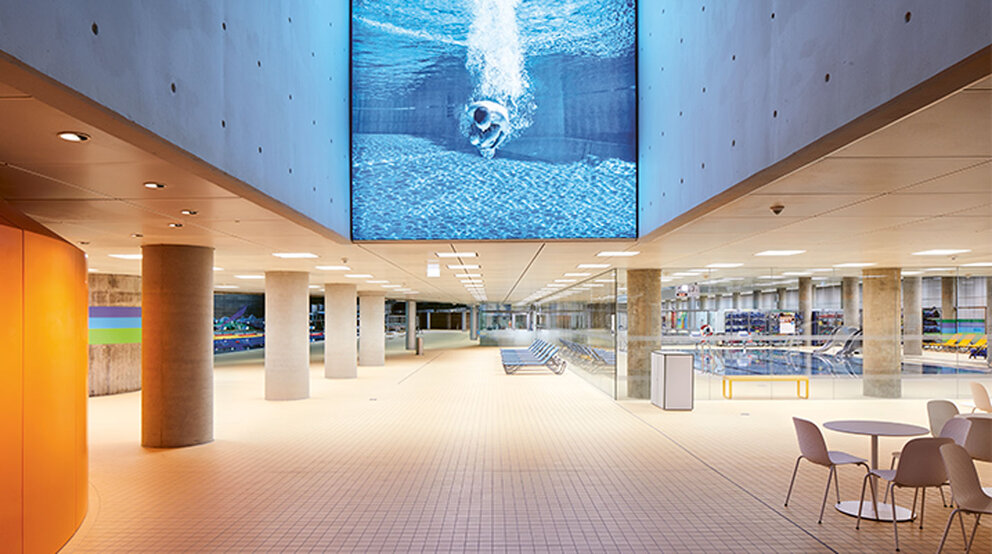 Where the options in the catalog end, the almost infinite range of customized options begins. SITECO offers a wide spectrum of options for customized solutions thanks to its experienced team of designers and engineers. Made in Germany also means we provide additional flexibility and speed.
We live customer proximity through flexibility & speed.
Full cut-off
Sirius® means: The best view – from any seat. Thanks to the unique full cut-off technology, the show can now be experienced with top viewing conditions from any seat. With absolutely no glaring sensation: Sirius® offers maximum glare reduction beyond the market standard.
Full cut-off technology for the best view. Of it all!
Technology that fights light pollution
Focused application of light improves efficiency and lowers light immission. Thanks to its clever design, the Floodlight FL 20 requires only minimal tilting and thereby minimizes the unnecessary scattering of light while maximizing light output. And with our Sirius® high-performance floodlight with integrated full cut-off aperture, light immission is less than 3 % in a vertical position – even reaching 0 % in a horizontal position.
We only use light where it is needed.
TLCI
Many competitors reason with a CRI color index from the 1960s when it comes to their lighting technology. But in today's world of digital broadcasting, that is nowhere near sufficient.
We are aligned with the forward-looking Standard Television Light Consistency Index – and are best-in-class.
Silver coating
In sports, an 11 % better performance means the world. Reflectors are typically aluminized. Not at SITECO though – We coat our reflectors with silver. Our coating process is unique in the world and, in combination with our free-form reflector technology, it guarantees precision and light quality.
Precision down to the smallest facet and an 11 % increase in efficiency.