Saving energy right away?
Easier than you thought.

Your lighting helps you save energy: thanks to the latest LED technology and intelligent lighting control f rom SITECO, you can save up to 60% of your energy consumption.
Saving potential? Can be found everywhere!
In times of high electricity prices and continuous inflation, certain areas in the city offer great potential for simple energy-saving measures that can be implemented quickly: Side streets, buildings and landmarks are brightly lit at night. The same applies to parks and bike and pedestrian paths outside built-up areas. The rule here is that lighting is not necessary everywhere at all times.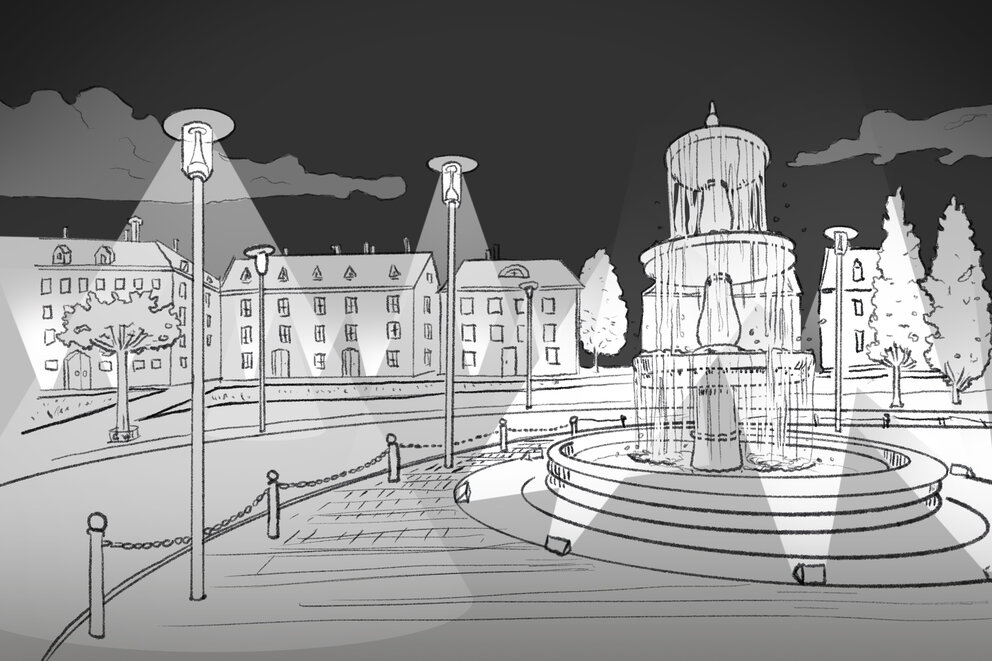 Dimming. Instead of disconneting.
Ensure safety and save money at the same time. Easy with lighting control and flexible dimming options. Instead of turning off the lights altogether, intelligent lighting control can drastically reduce energy consumption, take environmental and conservation measures into account, and maintain the public's sense of security at the same time.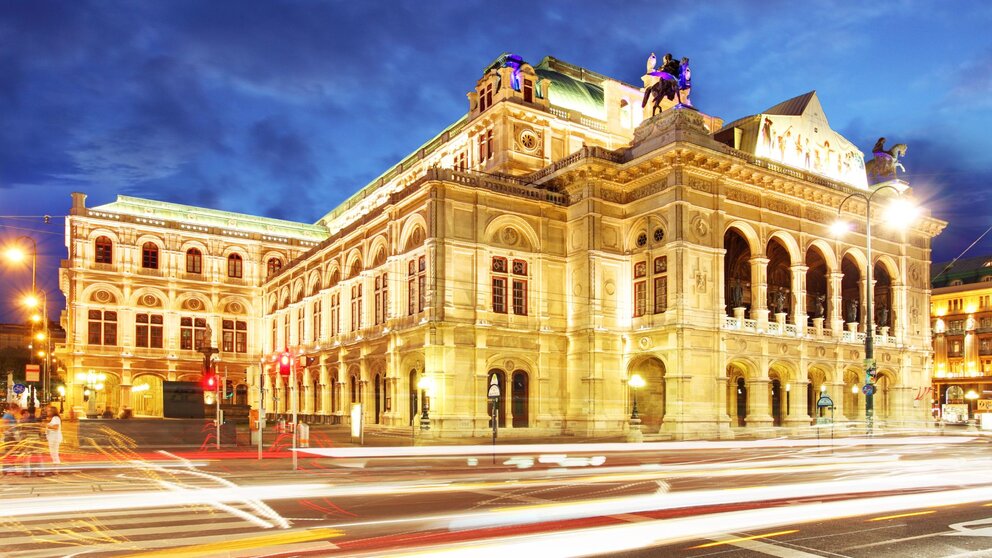 Illumination of historic buildings after 8 pm? Simply dim them automatically!
Cross-country paths, parks and parking lots? Dim automatically after dusk. And maintain traffic safety with motion detectors.
Whoever dims wins. And several times over. SITECO Connect - that's simply effective lighting control that's effortlessly put into operation and easy to use.
The advantages:
Light only where it is needed: Automatic switching and dimming according to time, day of the week, motion.
Flexible mounting options: Installation in electrical sub-distribution boards, surface-mounting on walls, poles or luminaires
With optional radio networking for synchronous control of all luminaires
---
Whoever dims wins. SITECO Connect is the solution that can be installed directly!
---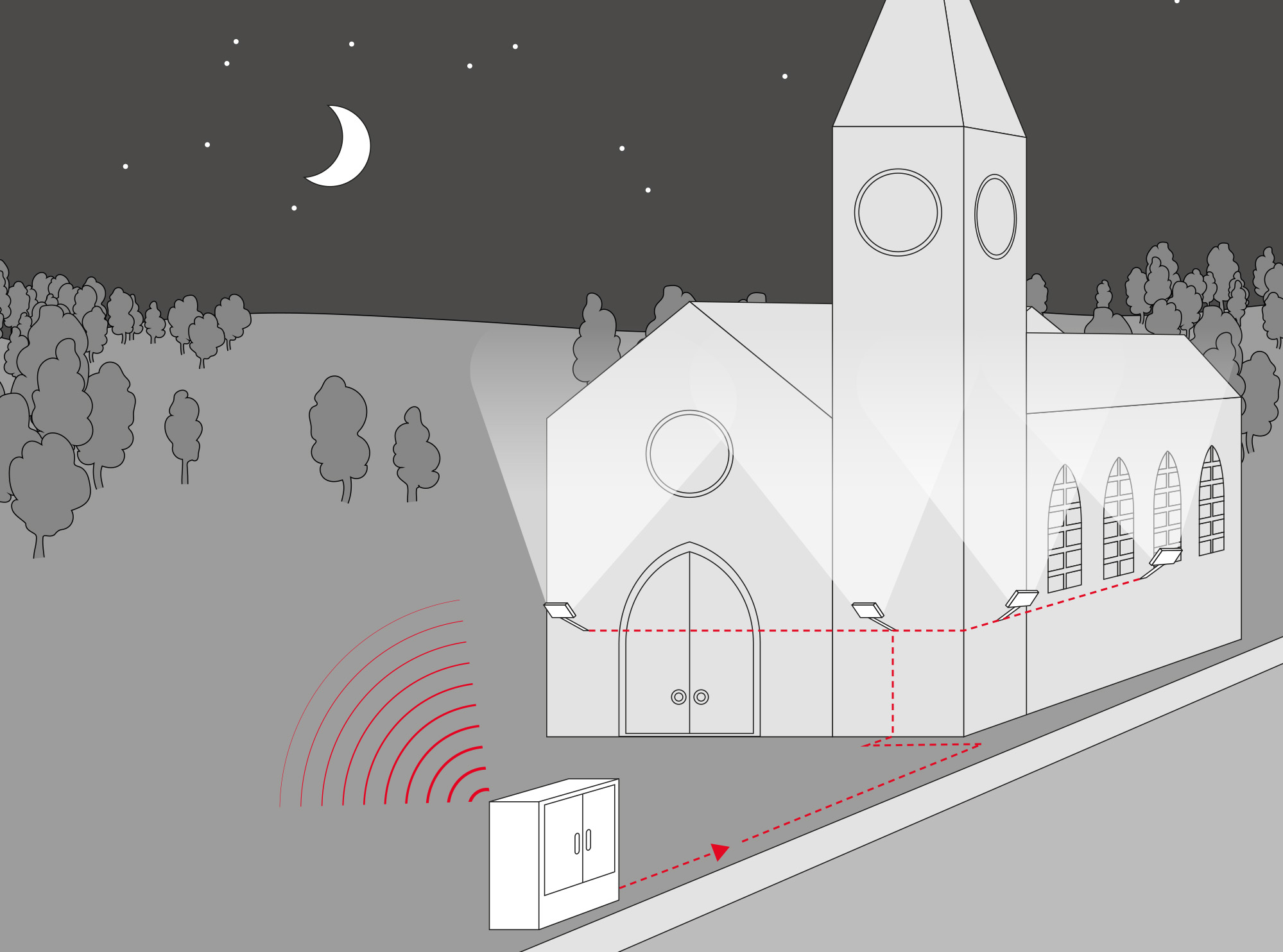 Turn building illumination on and off according to time.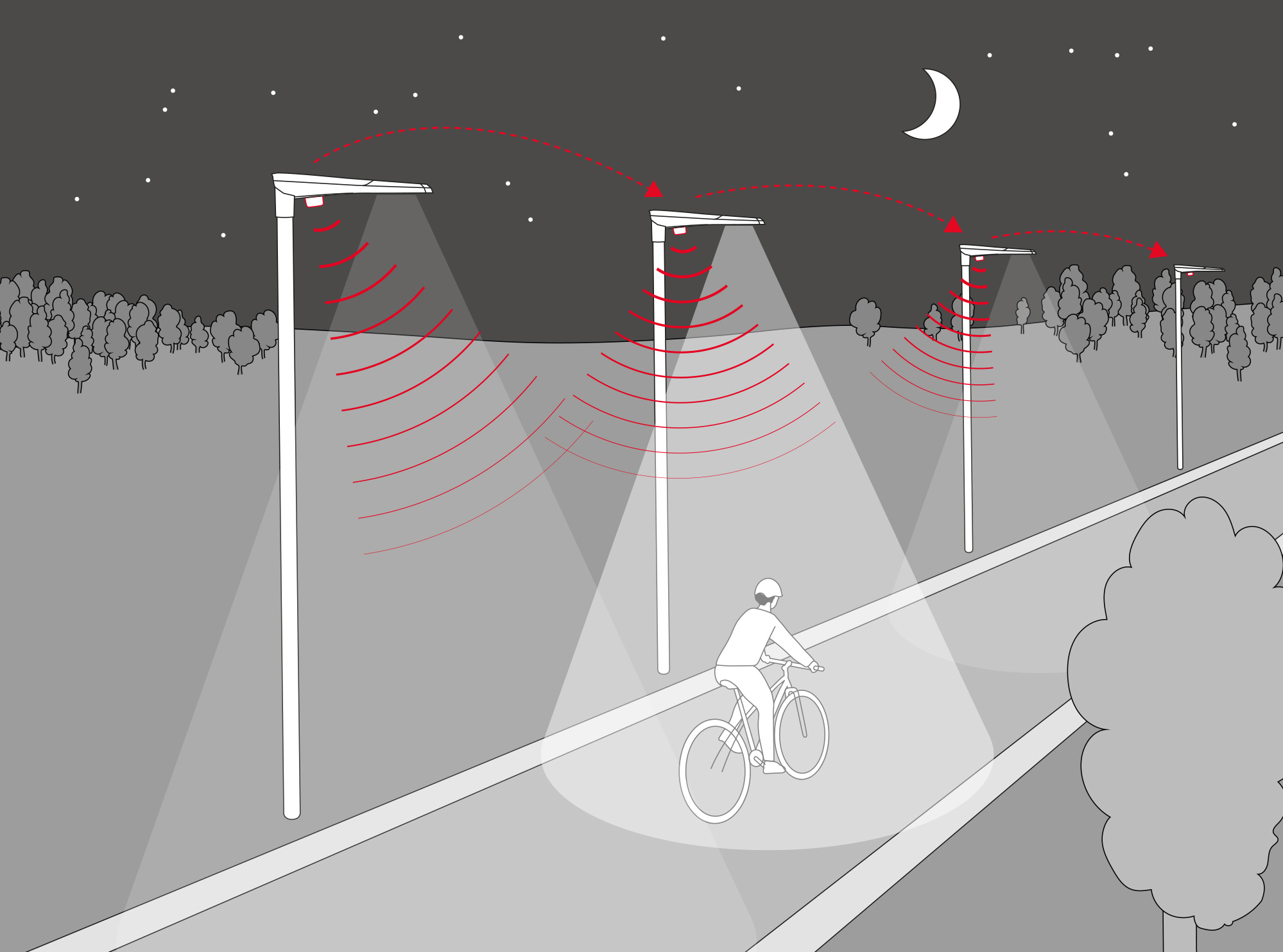 Dim overland routes with motion detectors.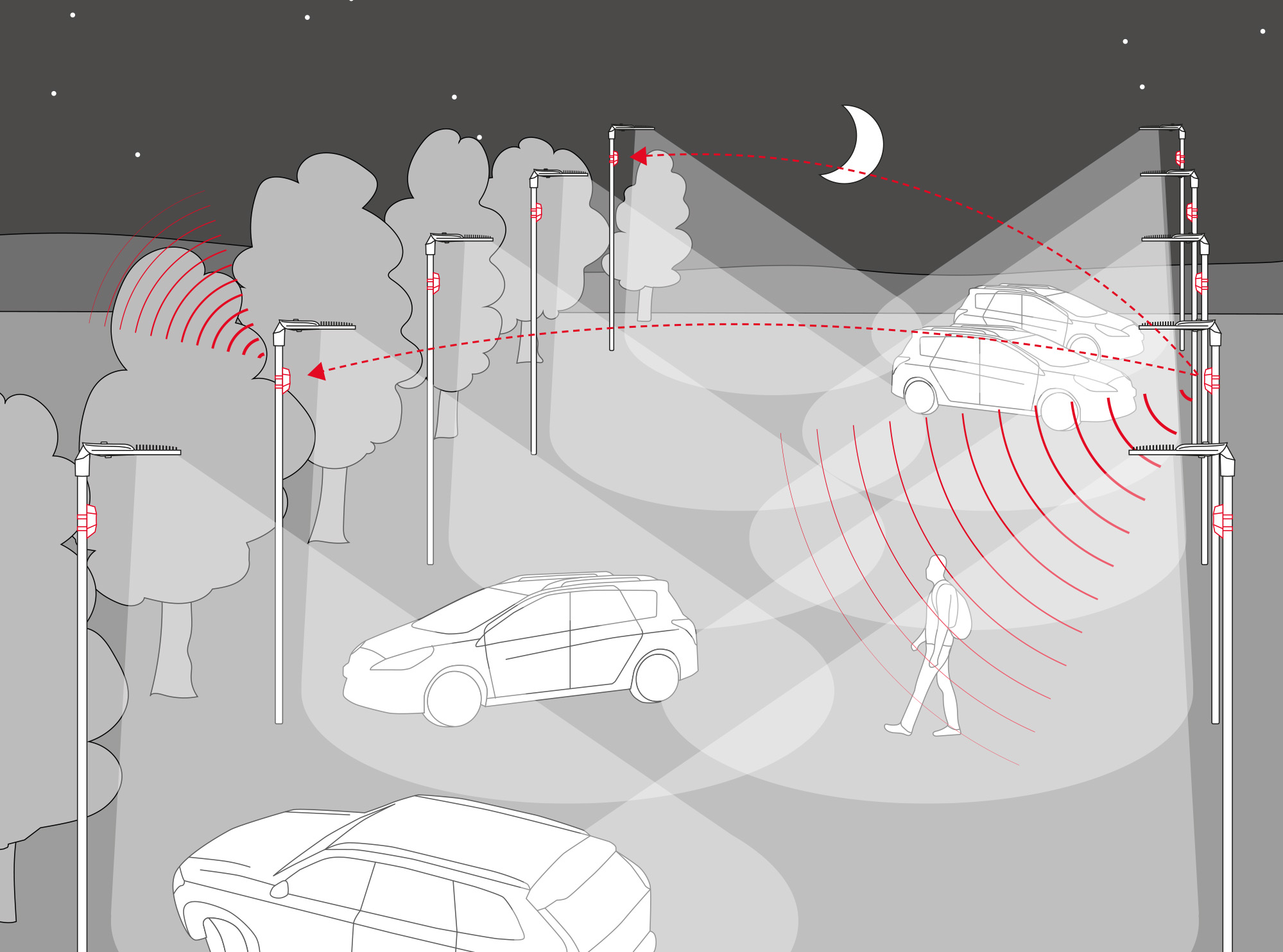 Switch on parking lots by motion detectors only when needed.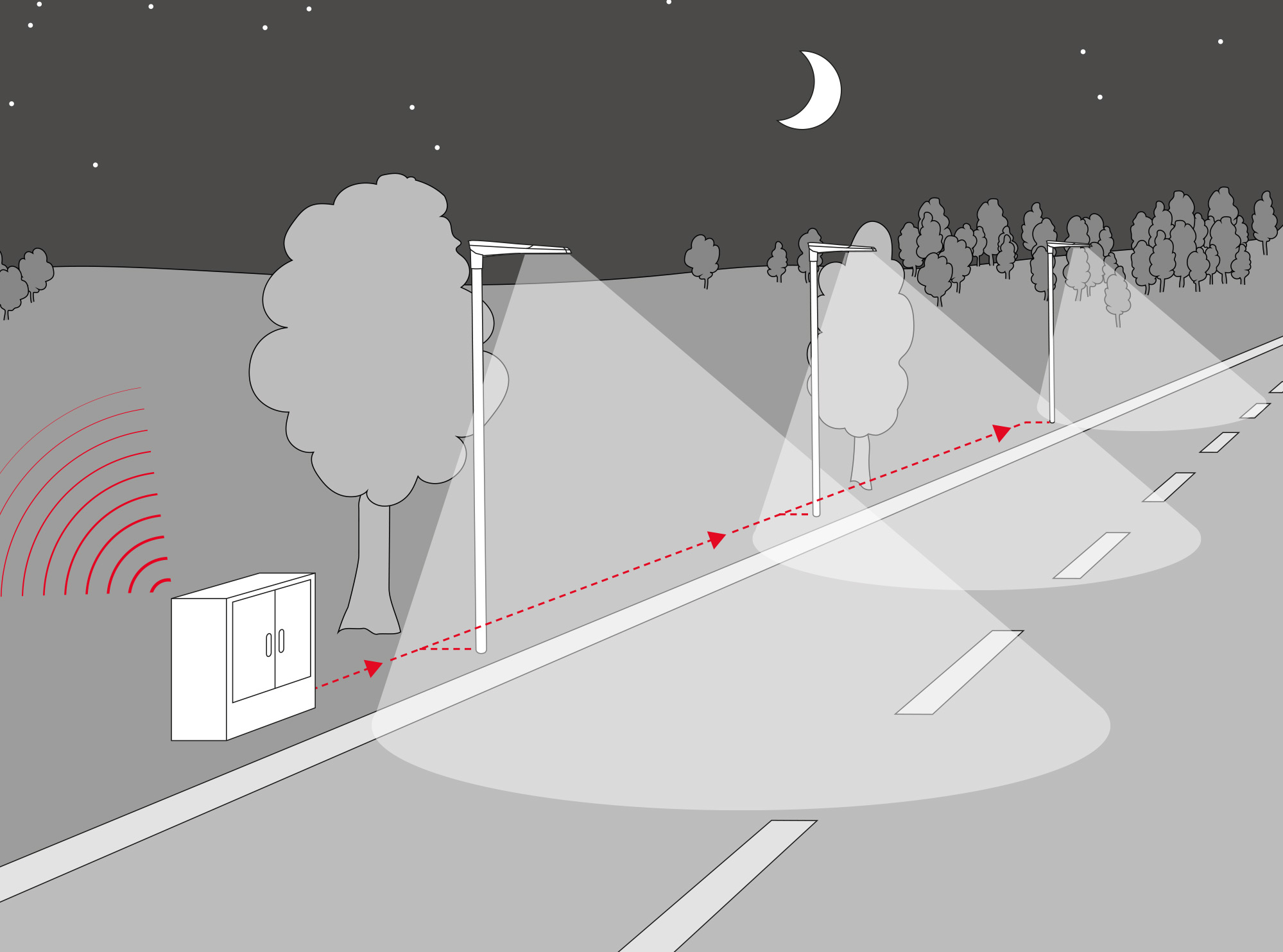 Temporarily illuminate areas via control cabinet control.
SITECO Connect: Start saving directly. Upgrade flexibly
Connect 31
Single luminaires are activated or dimmed with a local motion detector.
Example: The motion detector activates just one luminaire.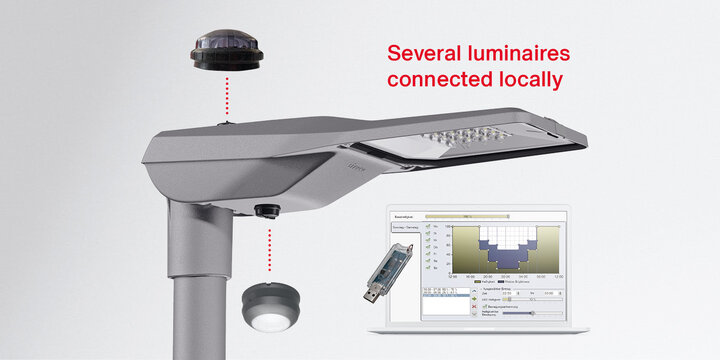 Connect 21
Several luminaires are connected via radio. The luminaires in the network communicate and synchronize with one another. The luminaires are synchronously or continuously activated or dimmed.
Example: The motion detector also switches neighboring luminaires via radio link.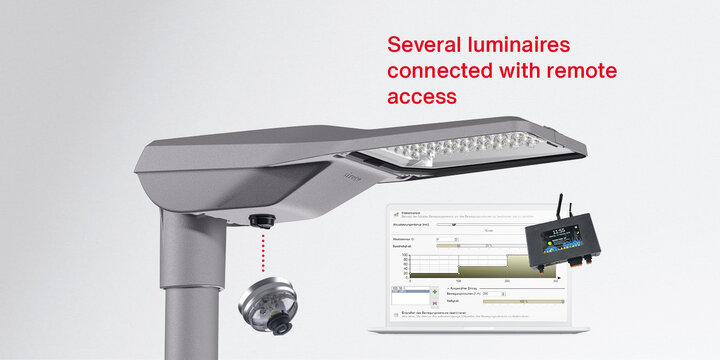 Connect 11
The luminaires are connected via radio. Settings can be defined from the office via the network with remote access and status messages sent automatically. Existing inventory and workflow systems such as LuxData by sixData can be used as a master.
Example: The network of luminaires functions synchronously and is remotely monitored.