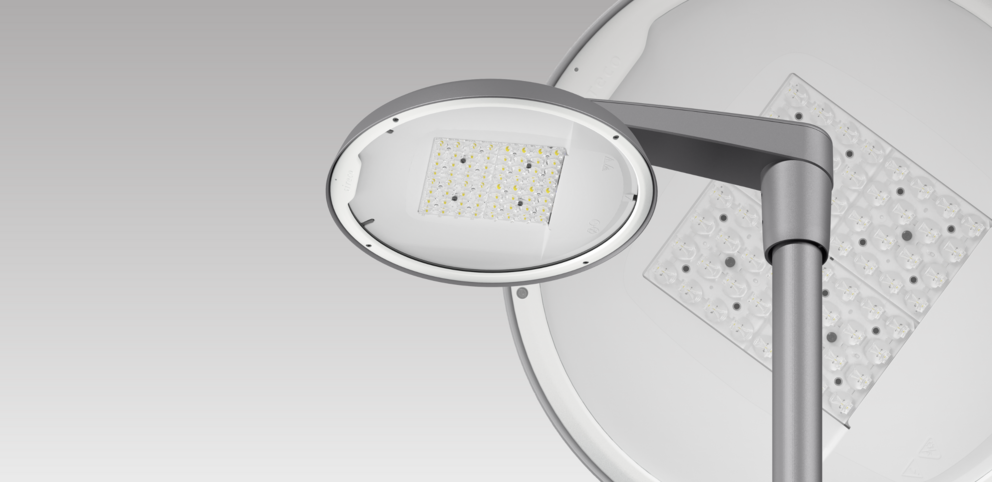 DL 50 iQ -
The perfectly styled family of luminaires.
The epitome of Urban Lighting..
DL 50 iQ doesn't simply illuminate your city - it creates the cityscape. By day and by night, SITECO urban luminaires can make a decisive contribution to giving your city that certain flair. A wide range of mounting options gives you exactly the flexibility you need. And all of this with the lowest operating costs and highest energy efficiency.
Technology meets design.
Highly efficient, precise light thanks to lens-based LED technology - combined with an elegant exterior in the tradition of classic technical luminaires. This is how DL 50 iQ reliably ensures safety and at the same time gives your city its unique character.
DL 50 iQ. More than light.
Urban equals intelligent.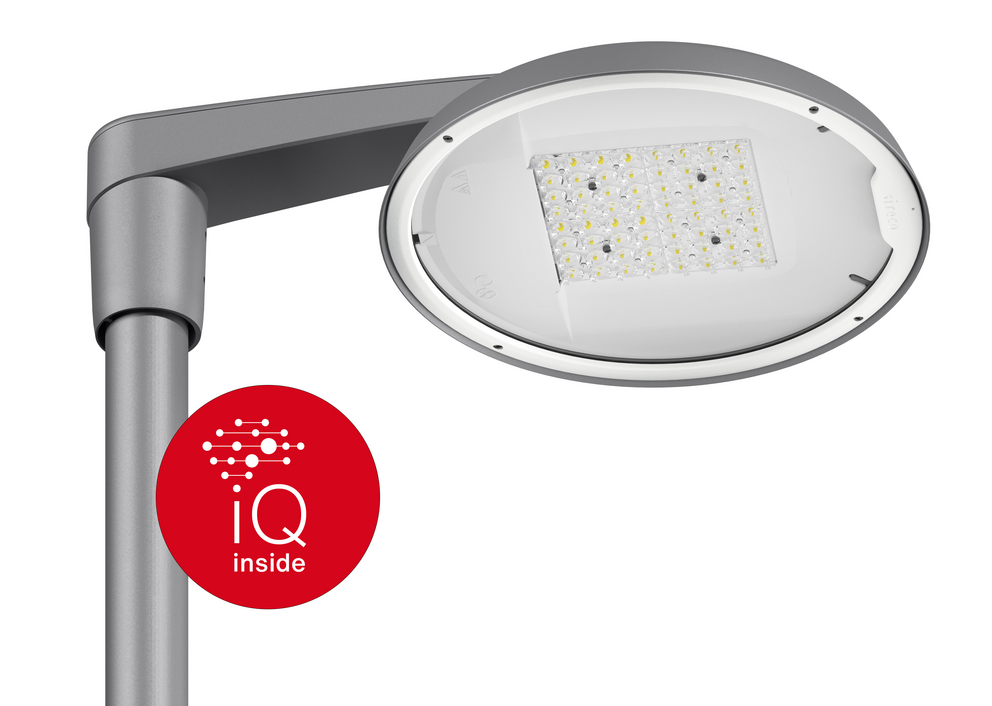 SITECO DL 50 iQ has comprehensive control and diagnostic options already integrated.
With SITECO iQ you unleash the full potential of intelligent city lighting. Our self-developed and patented control electronics offer you comprehensive options to control the lighting in your city or community - up to completely digital, connected solutions.
For light that is even smarter and more efficient.And can be conveniently managed via the iQ app.
DL 50 iQ.
Controllable and sustainable
Flexible mounting:
Whether on the rope, on the mast or on brackets, whether decorative or technical - DL 50 iQ can do whatyou need. The variety of mounting options allows a wide range of applications from small paths to multi-lane main roads. For you, this means: Flexibility in urban planning. And maximum future security.
Infinite possibilities:
Different series types, further configuration options: DL 50 iQ is always as customizable as you like. Directly ex works or prepared for the future. Feel free to contact us - together we will find your DL 50 iQ.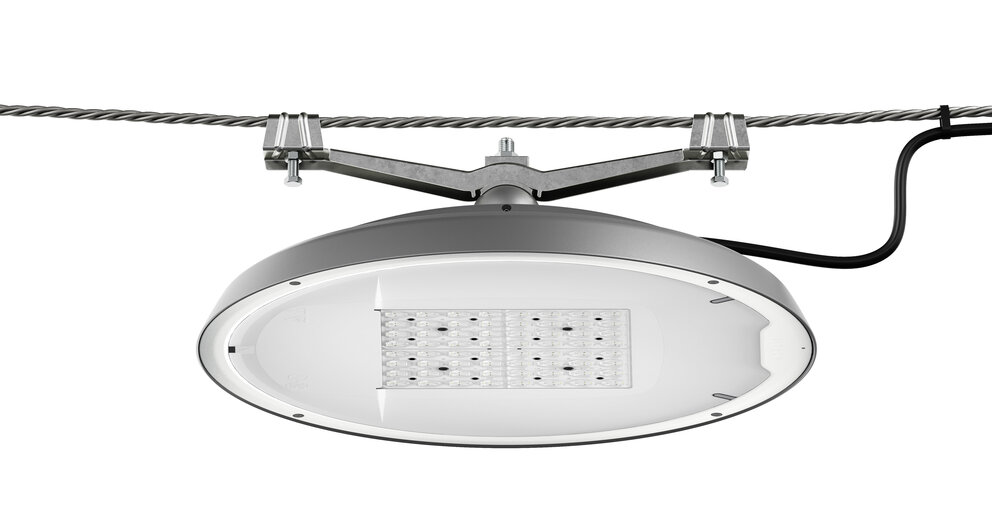 Urban solutions style outdoor spaces day and night. They shine and illuminate — for example with coordinated light colors as well, depending on where they are used.
People like being in places where it is pleasant. Our design classics create atmosphere and ensure people feel good, even in the latest generation.
Historical downtowns, city centers, selected squares — they're the ideal home for decorative classics. SITECO's urban lighting solutions help you create a consistent cityscape.
Classic shapes combined with digital light. Our urban luminaires will continue to create aesthetic accents in the cityscape well into the future as well.
Urban solutions do not take a back seat at night. They clearly indicate what directions streets and roads take and function as reference points.
Light from thinking green.
Durable construction, with upgrades in a snap thanks to interchangeable components. 100% on-demand lighting. Environmentally friendly, plastic-free packaging. And in the end: the sorting of all materials. All this is sustainability for us.
Sustainability and environmental protection honestly implemented.
Sustainable light
From die-cast aluminum housings to the latest generations of LEDs with special lighting technology we developed — everything about SITECO is designed with long lasting operation and significant CO2 savings in mind.
Environmentally friendly production and packaging
SITECO follows environmental protection guidelines for its production operations in Germany. That means: No long transport routes that stretch halfway around the globe and packaging that uses as little plastic as possible.
Simple repairs
Modules, drivers and other components can be replaced easily, sometimes even without tools — the ideal way to make repairs or add updates in no time at all. SITECO is sustainable light.
Insect-friendly light
Amber-colored, 2,200 Kelvin (amber spreader can be mounted at a later point) dramatically reduces the attraction of insects. An additional advantage: The luminaires get less dirty as a result. Good for you, good for biodiversity.
Targeted light control
Factory settings with iQ functions can be reset at any time over Bluetooth in front of the mast (without having to use a cherry picker). Complete flexibility thanks to needs based dimming, switching and control. The reduced level of light has a positive effect on the natural behavior of animals.
Up to < 1% light emissions:
As little light as possible into the sky is the goal. Targeted design and lighting technology enable the lowest possible light immission. For a truly dark night sky.