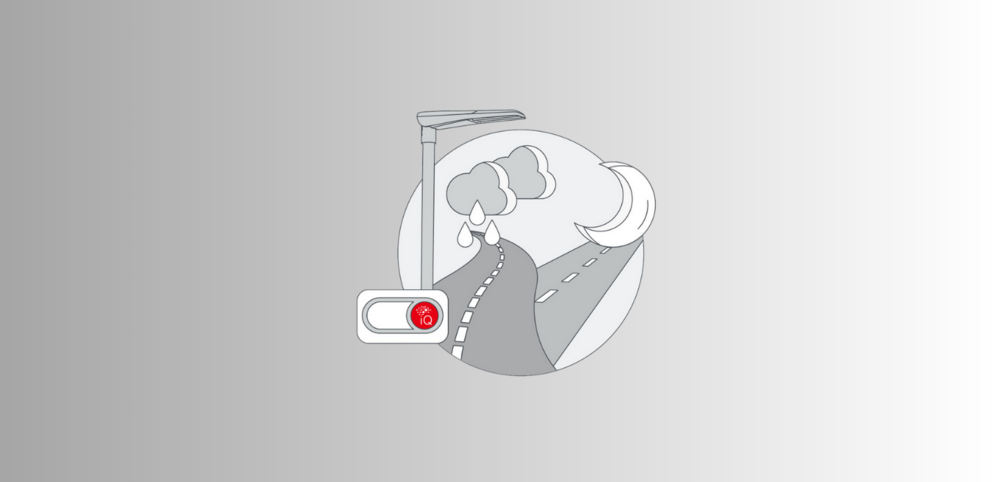 SITECO
Light-Switch
A streetlight that adapts to the weather
Every driver knows the problem: at night in the rain, visual comfort is greatly reduced. With iQ Light-Switch from SITECO, this can be counteracted. By means of individual and automatic adjustment of the light distribution, a more uniform light distribution is created even in wet conditions.
For safe light in any weather.
Weather as a potential danger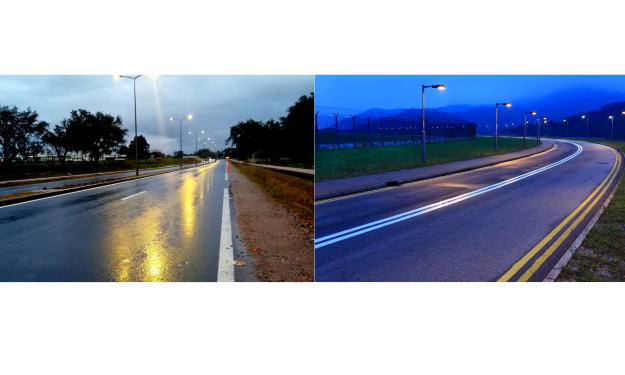 Rain and wetness not only change the properties of the road surface, there is also a clear influence on contrast perception and visual comfort. The decisive factor is the change in the reflective properties of the road surface: the road becomes more reflective and thus leads to glare.
Due to these impairments, objects and other road users are perceived much later and the risk of accidents increases. Even the standard allows a significantly reduced uniformity of the lighting on wet roads, because there was no solution with better visual comfort - until now.
Our goal: visual comfort in all weather conditions
SITECO iQ Light-Switch
Adjusting light distribution
How does the weather affect light distribution? The SITECO Light-Switch function uncouples road safety from weather conditions just that much more.
A local sensor determines the weather conditions, after which the light distribution of the luminaires is automatically adjusted. This makes it possible to create more uniform illumination with less glare. And this ultimately has a positive effect on the safety of all road users.
In order to test how adaptable light distribution can be transferred into practice in changing weather phenomena, a pilot installation was set up in cooperation with EKZ in Richterswil (CH) at the end of 2021. For comparability, ten SL 11 iQ LED street luminaires from SITECO, including the Light-Switch function, were installed in addition to sodium vapor lamps and LED luminaires.
Positive feedback from road users was reported after only a short time. A scientifically supported evaluation for a more precise assessment of the changed lighting conditions is currently being prepared in cooperation with a university.
Let's get started today. Together we will define the light of tomorrow.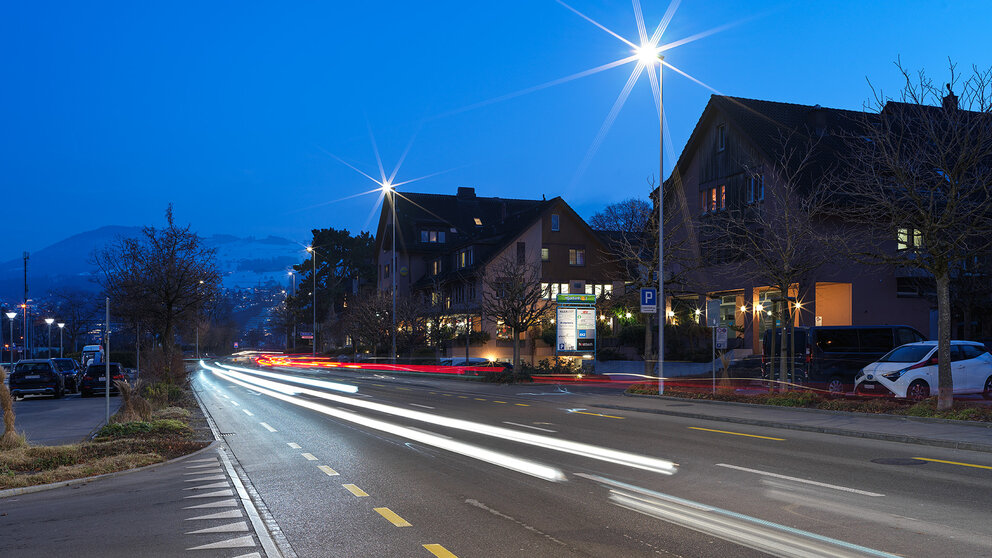 Are you also interested in a pilot plant or do you want more information about the Light-Switch function?