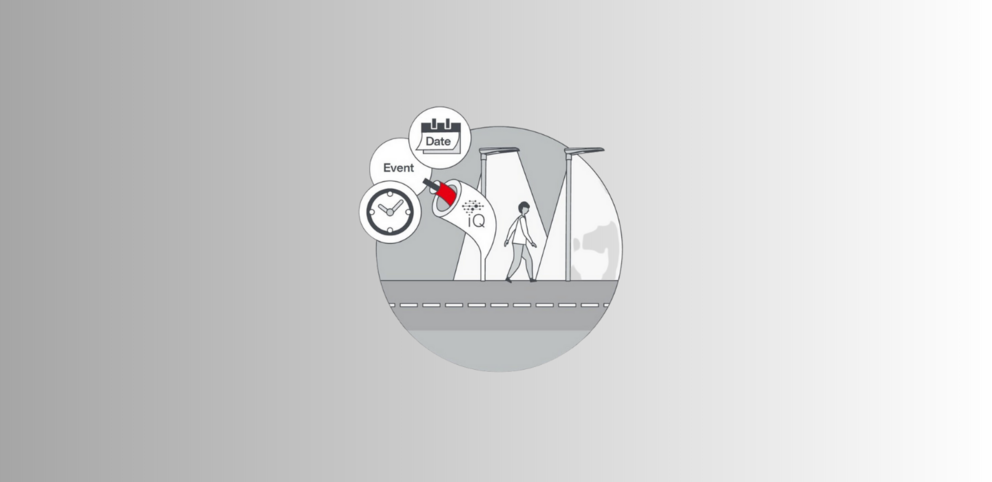 SITECO
Smart-Wire
The control lines of the future -
pretty smart!
Continue to use existing control wires without additional components in the luminaire? That's exactly what SITECO iQ Smart-Wire makes possible.
Start off easily: Lighting control made simple with SITECO iQ Smart-Wire.

Save energy directly. Directly protect climate and nature. Easy to implement with control options. Sounds good? But where to start? And does the entire infrastructure have to be replaced?
SITECO iQ Smart-Wire uses the existing infrastructure and makes control lines intelligent. Lighting control via control line: A simple and cost-effective way to implement dimming, switching and toggling with up to 10 dimming profiles. You define what you need.
SITECO iQ luminaires allow operation in conventional 2-stage mode (for example switching between 100 % and 50 %) or the control of up to 10 light scenes.
This means: lighting with different dimming levels, light colors and light distributions on different days of the week, times of day, weather conditions, during rescue operations or at events.
The 10-scene control requires a SPS or SITECO Connect Group Control device installation in the electrical sub-distribution.
SITECO Connect Group Control controls according to

Time (real time radio clock) // Astro clock (sunrise/sunset) // Daylight // Day of week // Motion // Traffic // Weather // Manually
E.g. dim or switch off over the course of the night using up to 10 dimming levels.
Different lighting levels at peak and off-peak times.
Different lighting levels during the week and at weekends.
In the future, also change the light color during the night.
Switching spontaneously during events. During rescue operations, intervene by pressing a button on the operation system and unscheduled increase to 100% again.
SITECO iQ Smart-Wire is your gateway to lighting control.
And combined with efficient LED technology, it's a huge lever in terms of energy savings.
---
You are interested or want more information?
Get in touch with us!