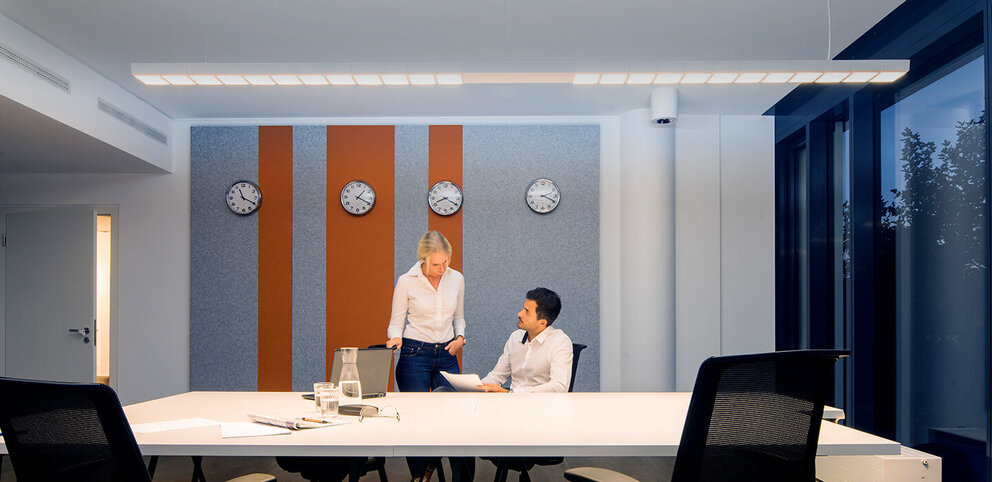 SITECO
News.
Management Team strengthened
Together they want to advance the development of SITECO: Since October 2021, the management of SITECO has been a team of four, consisting of CDO Daniel Fischer, CEO Mark Henrik Körner, CFO Ralph Hesse and COO Andreas Frank (from left to right).
"We look forward to the challenges of the future and invest more than anyone else in the development of our products, digital solutions and services. SITECO contributes to the future of light," says Mark Hendrik Körner.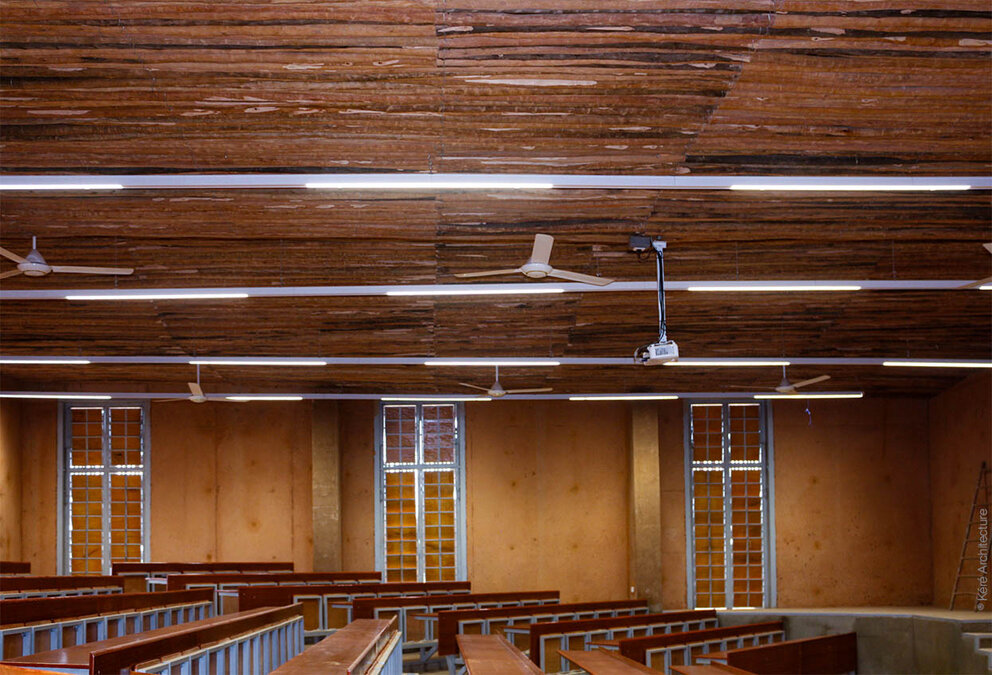 SITECO goes Africa
From Upper Bavaria to Burkina Faso: SITECO lighting now ensures the best viewing conditions in the lecture halls of the Burkina Institute of Technology (BIT). With a donation of more than 70 Licross® luminaires, SITECO supports the young African university, which has set itself the goal of training the next generation of entrepreneurial leaders.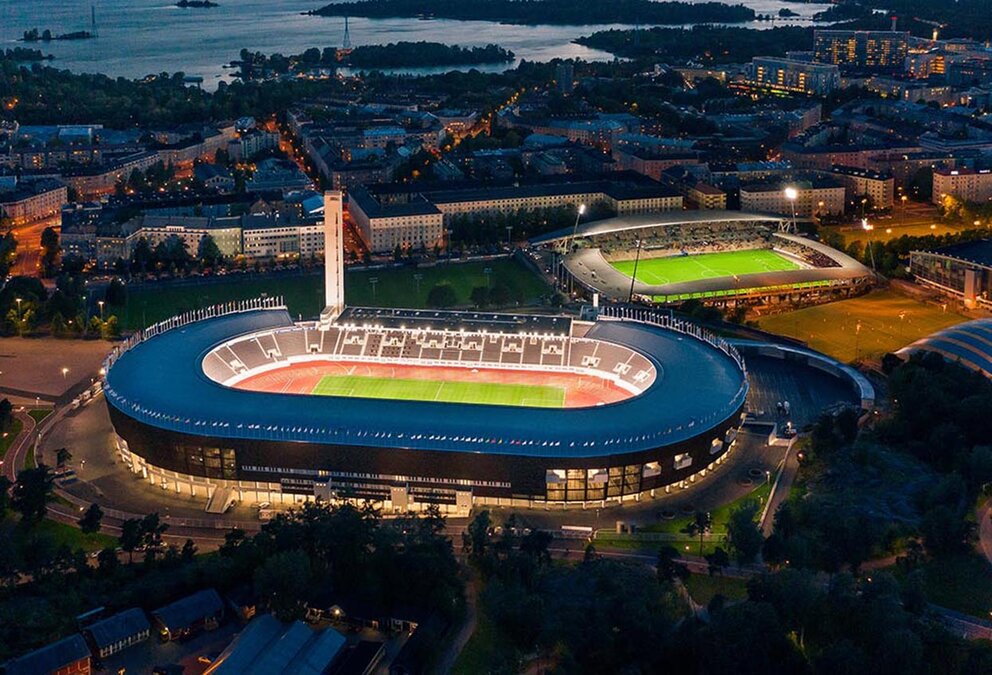 Olympic Stadium Helsinki
In August 2020 the Olympic Stadium in Helsinki was reopened after a general renovation. The historic ensemble, a flagship of functional Finnish architecture, retains its historic appearance outside, while inside it now meets all the standards for international sports and events - also thanks to Sirius® from SITECO.

Learn more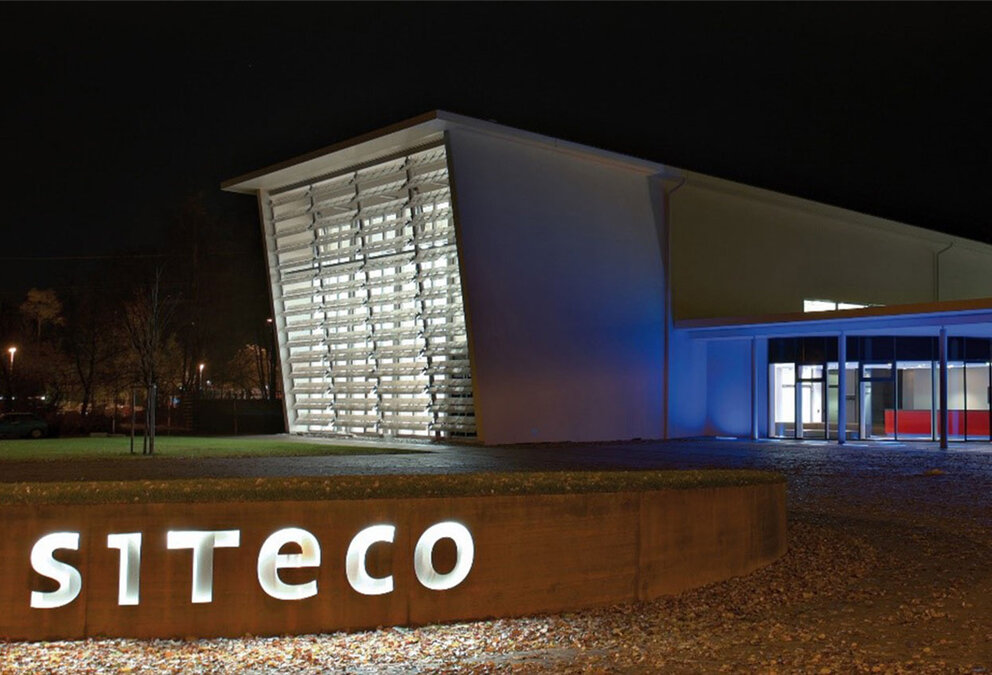 SITECO information about corona

The well-being of our employees, our customers and business partners and our fellow human beings is a top priority for SITECO. Today, responsible behavior is more important than ever and it is the focus of all our activities. We are therefore monitoring and evaluating current developments very closely in order to take the best possible precautionary measures.

Learn more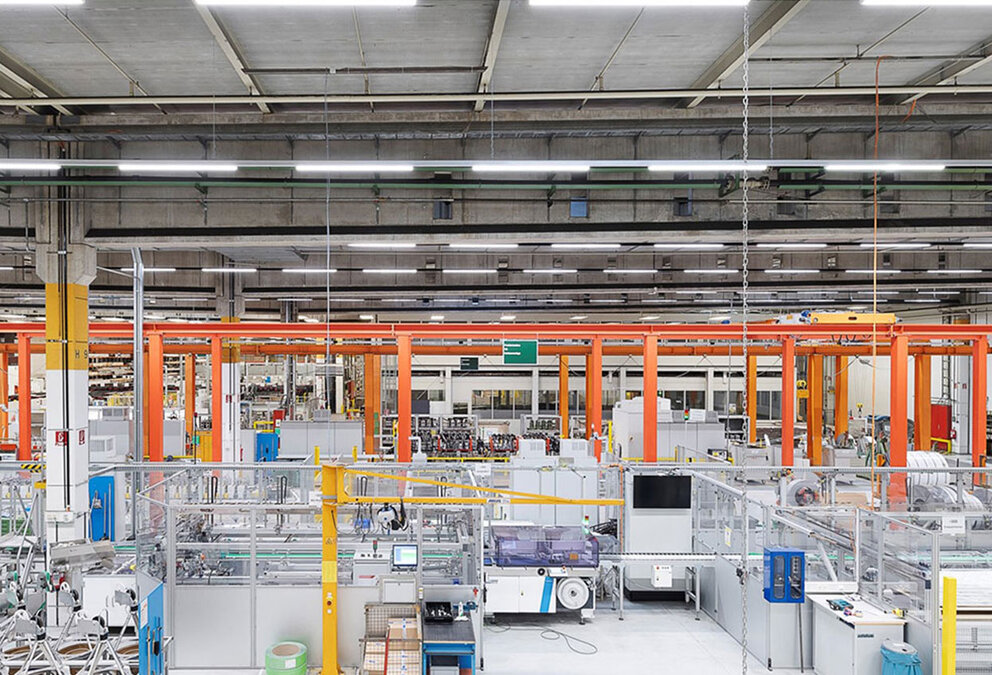 Licross® trunking system
A new level of networking.

In launching the Licross® trunking system, SITECO has set new standards in the professional lighting market. Licross® stands for 45 years of trunking systems Made in Germany. The result: A solution that perfectly meets–and exceeds–the application-specific requirements of industry, office environments and retail.

Learn more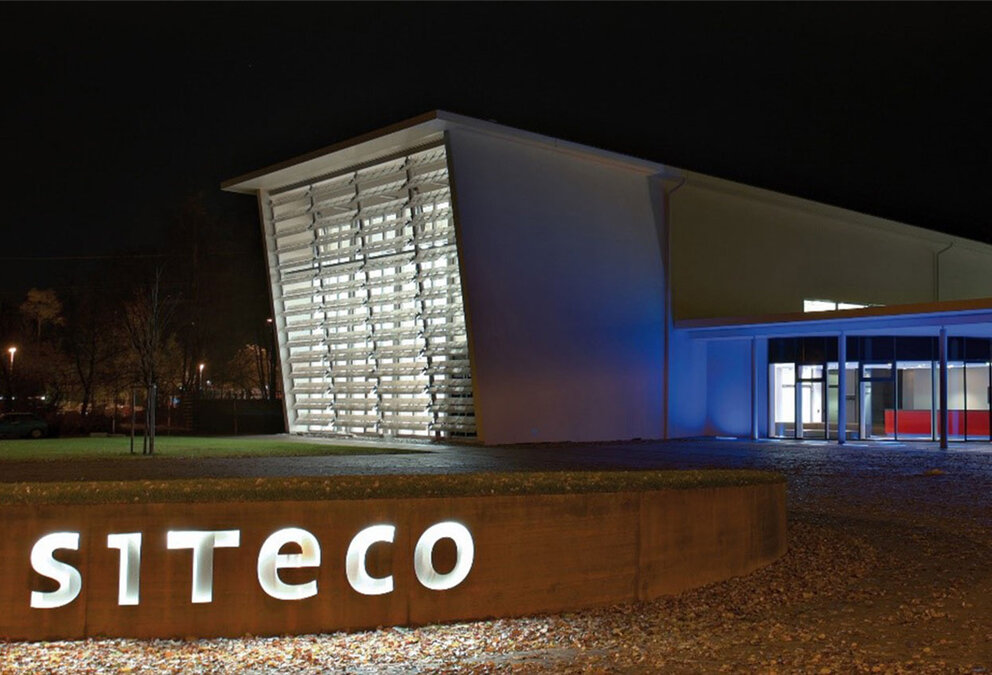 Osram sells SITECO
Stern Stewart Capital takes an entrepreneurial approach with its investment.

Osram has found a new owner for the Siteco luminaires business in Stern Stewart Capital. Stern Stewart Capital intends to continue the current transformation approach. Separation from Osram gives Siteco entrepreneurial freedom. The cost situation is also improved with the elimination of previous Group structures. With the sale of the luminaires business, Osram is continuing its transformation to a high-tech company.

Learn more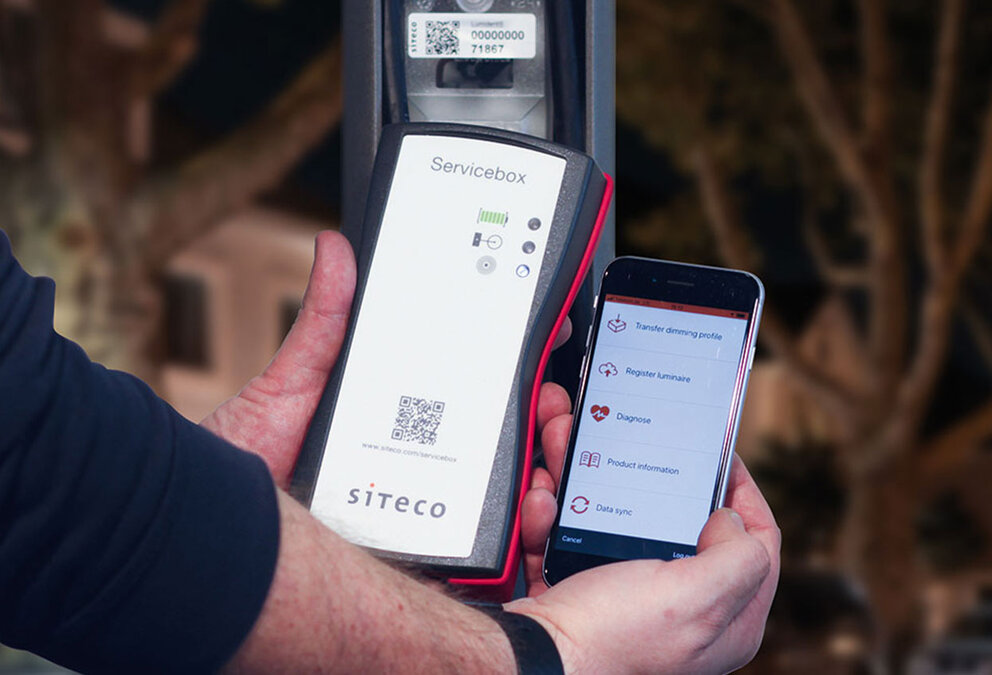 LumIdent
SITECO prepares luminaires for the digital world

Identify, configure, manage data: The new LumIdent service solution enables SITECO to digitize handling of outdoor luminaires. For customers, this means: greater convenience, more possibilities – all with a single tool. The service is currently available free of charge.

Learn more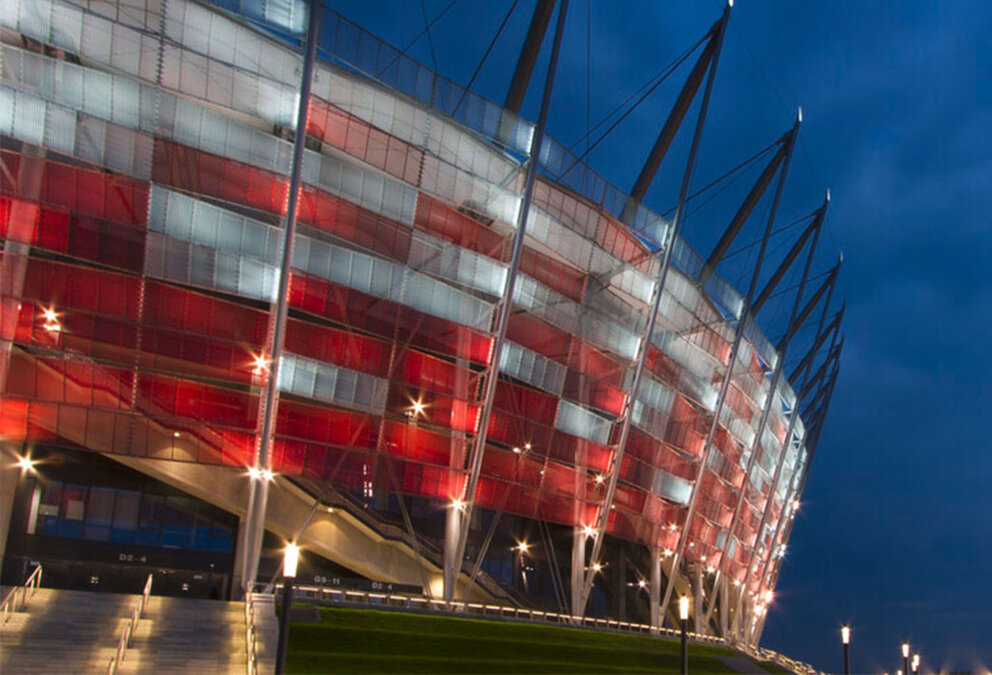 Sirius® – Floodlight for prime time
Incredible moments, perfect lighting.

The Sirius® family of floodlights combines sports and event lighting in one single system. For unforgettable moments and that spine-tingling sensation. The new floodlight boasts all the features necessary to transform a sports event from a simple competition to a genuine experience.

Learn more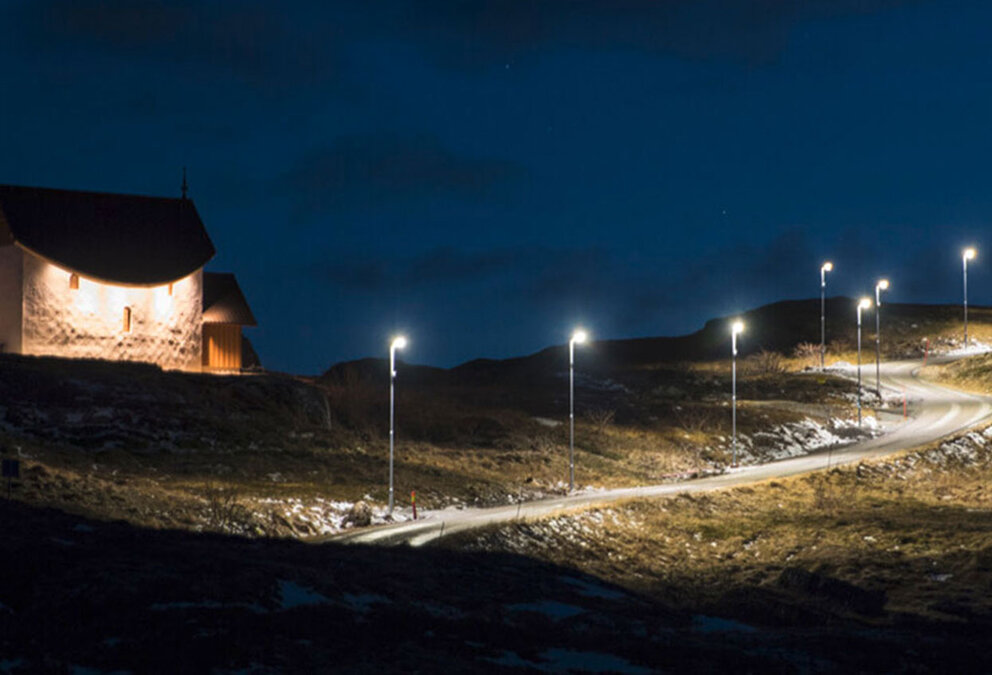 Lighting Design Award 2018
Traena Urban Lighting

With the Træna Urban Lighting project, SITECO was nominated for the Norwegian Lighting Design Award 2018. Træna Urban Lighting is a pilot project that promotes a more deliberate interaction with light and lighting design. The project aims to show the importance and influence of lighting in the peripheral and rural areas of northern Norway. Little daylight in winter, untouched nature and northern lights characterize the project location.

Learn more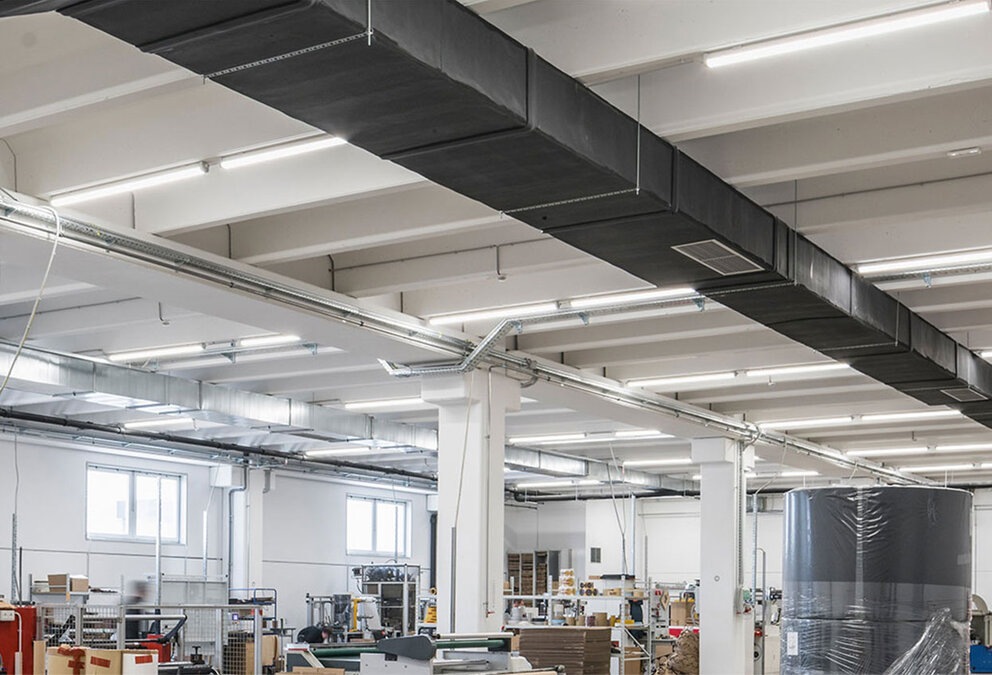 Industrial and office lighting for Pladent
Good light throughout the company

The Slovenian company Pladent is growing – and built a new company site in 2018 to accommodate the growth. The lighting solutions for production, warehousing, administration and associated areas all come from the SITECO Essentials portfolio—a prime example of contemporary industrial and office lighting from a single source.

Learn more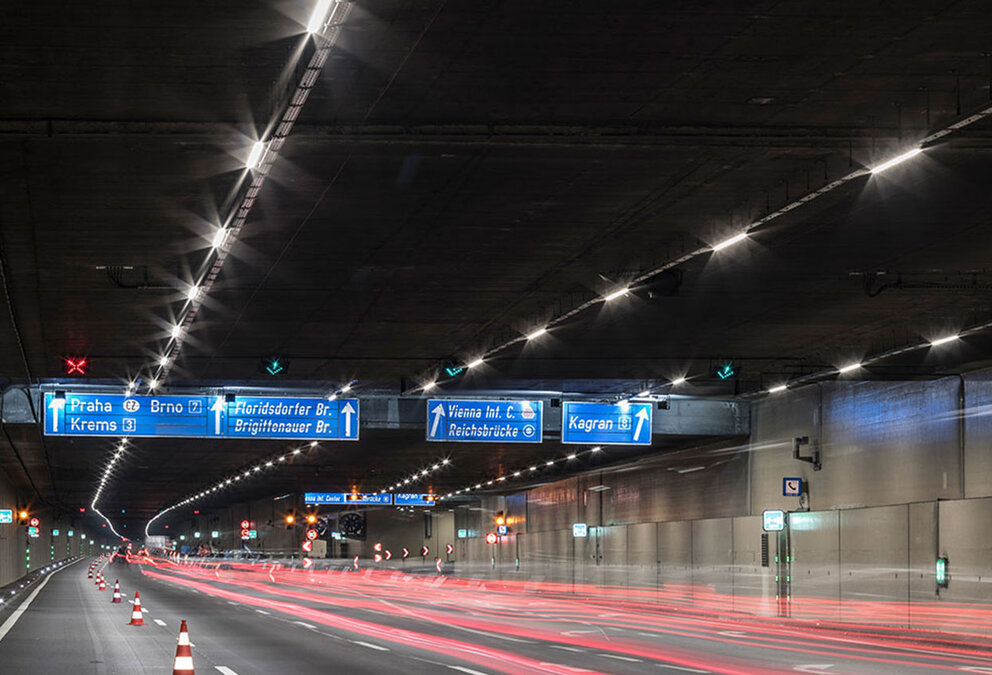 Kaisermühlentunnel in Vienna
SITECO equips Austria's most modern and safest tunnel with efficient LED lighting

The Kaisermühlentunnel in Vienna is the most traveled tunnel in Austria—and now also the safest. Video cameras, microphones, the AKUT alarm system and around 1,600 tunnel luminaires from SITECO installed during an extensive refurbishment make this possible.

Learn more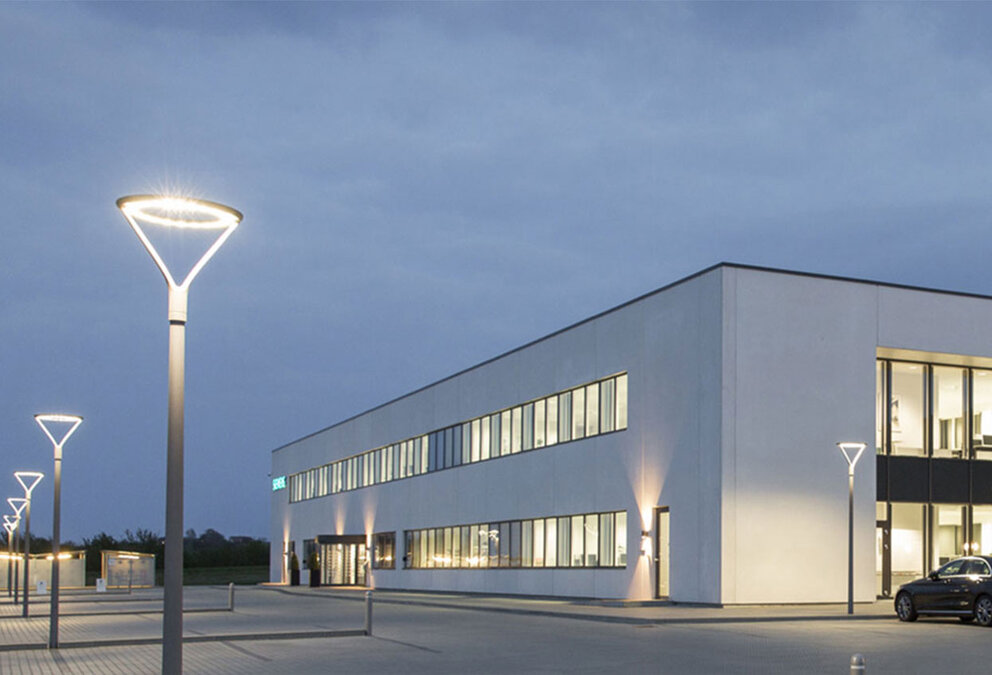 DL® 20 - Light points the way
A luminaire in perfect form

Outstanding design, powerful LED technology and exceptional lighting technology in one streetlight. The DL® 20 stands for cost-efficient lighting with maximum visual comfort and a genuine feel-good factor. It is ideal for the standard-compliant lighting of residential and collecting roads as well as for the pleasant lighting of parks and plazas.

Learn more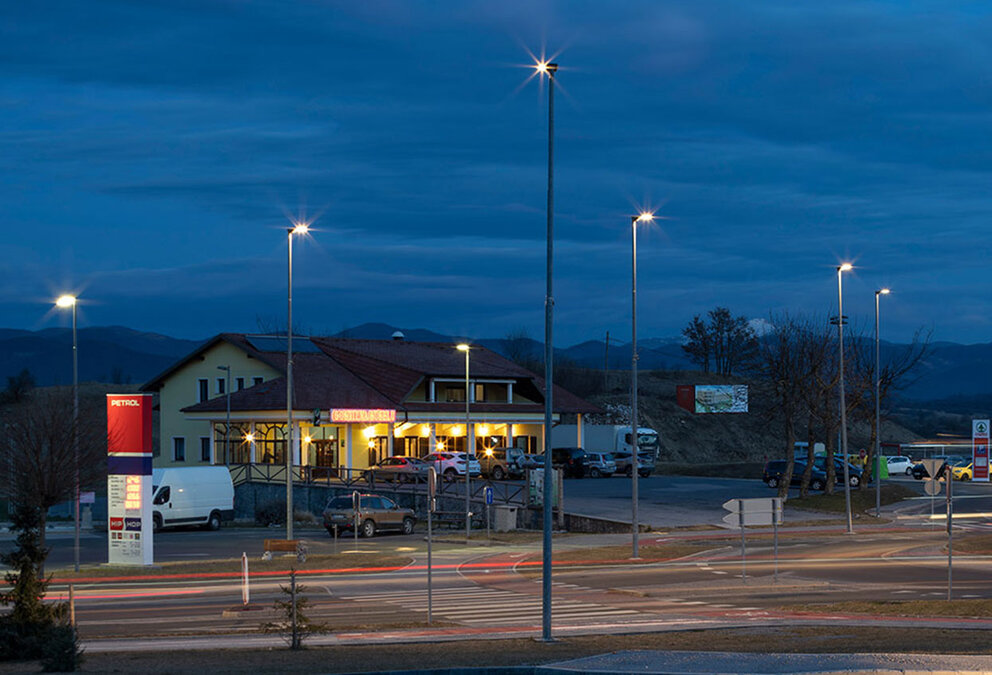 Municipality of Pivka, Slovenia
More efficient, attractive and better: Municipality of Pivka shifts entirely to LED

In 2018, the Slovenian municipality of Pivka converted its entire municipal lighting to LED technology as part of a major project. The combination of technical and decorative lighting as well as facade illumination saves 80 percent of electricity costs and complies with all government requirements regarding light immission.

Learn more