DL 11 iQ.
The new urban lightness.
DL 11 iQ excels in all urban areas. In pedestrian zones and city centers as well as in parks and green spaces. Highlighting details and creating atmosphere in public spaces and prestigious squares. Providing structure and orientation on cycle paths, service and collection roads. Always with impressive clarity and elegant minimalism.
Expressing the urban character.
Minimalist. Elegant. Almost weightless. High-quality materials and aesthetic accents. Details skillfully staged. For a calm, structured streetscape and townscape.
Reducing to the essentials is not limitation, but freedom. And brings the urban character of your city to life.
DL 11 iQ. For not only illuminating but also showcasing urban spaces.
Stylish
down to the smallest detail.
Smooth transitions and rounded edges – for a seamless and flawless design.
High-quality materials, such as lacquer with wax content, create the perfect forever look.
Minimalist and stylish design with integrated cable routing and sensor technology.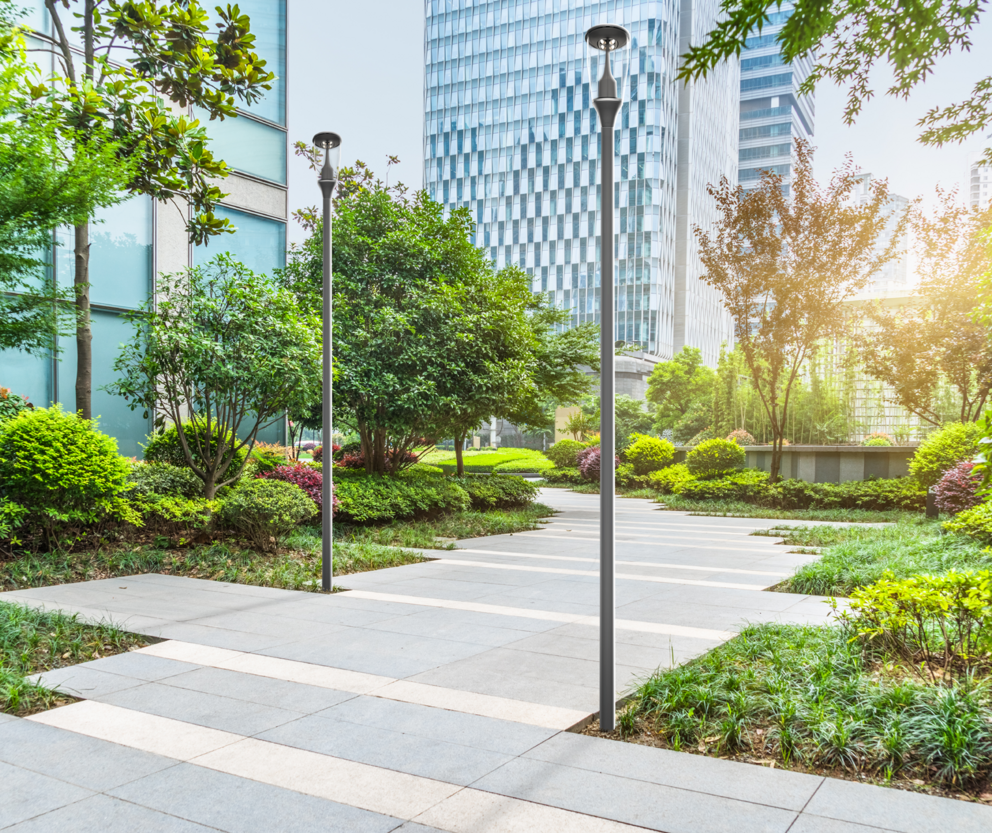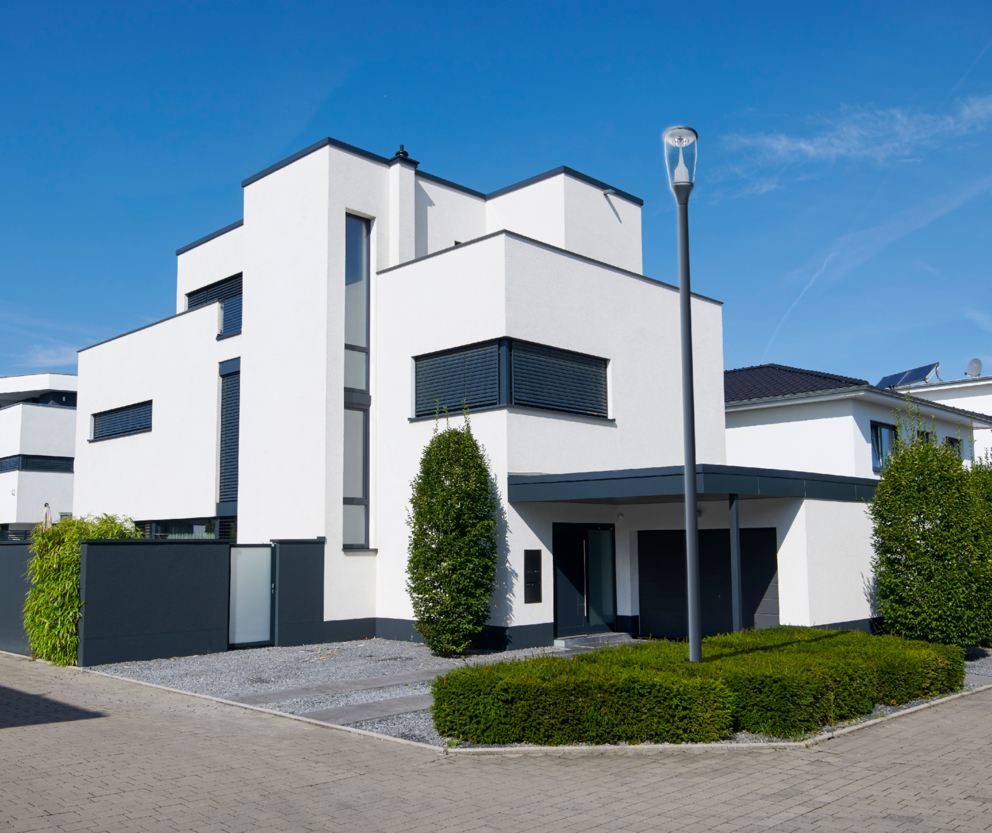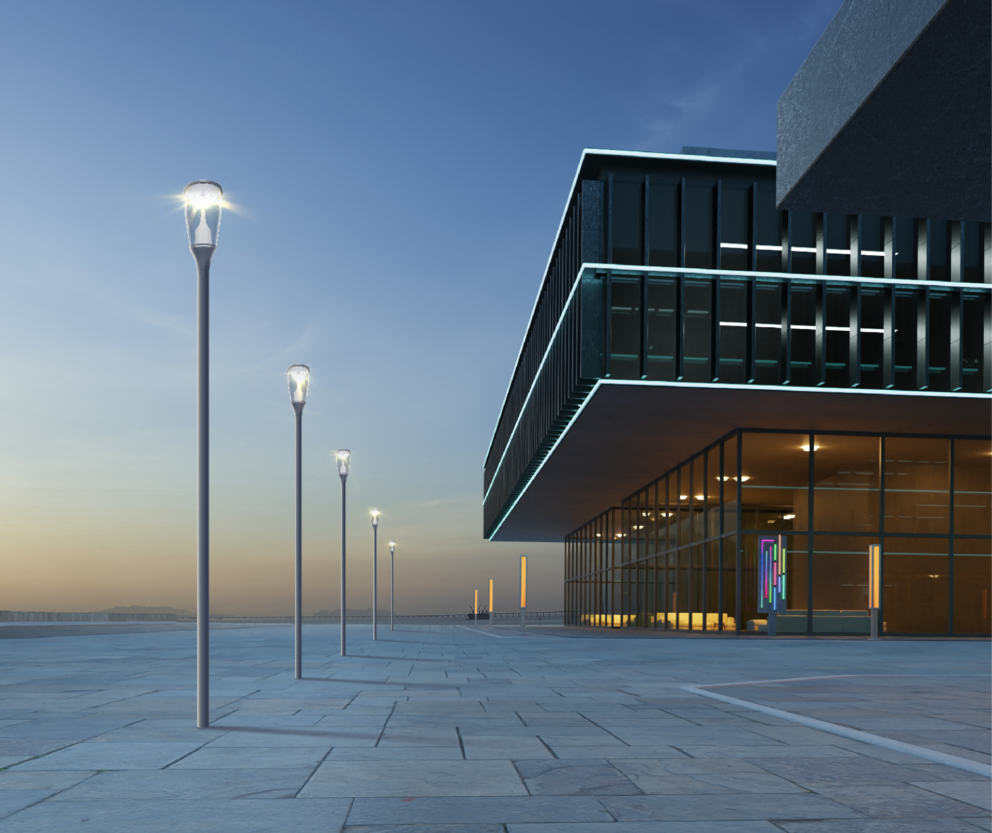 That is the signature feature of DL 11 iQ. A wide range of models, different sizes, configuration options and mounting types offer numerous applications and individual uses.
Series production? Individual customization solution? There are no limits. Because customized customer solutions are also standard for us.

Let the unique character of your city shine - with DL 11 iQ.
Innovation, modularly packaged.
And configurable to order.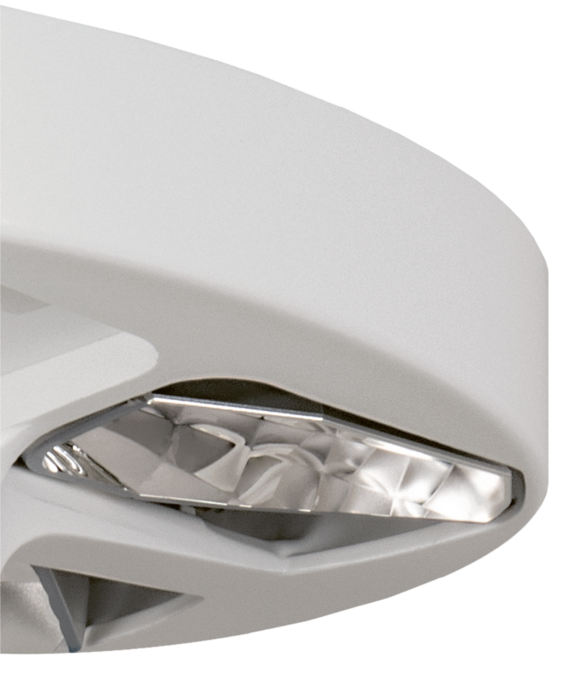 DL 11 iQ luminaires with Module 540 unite all the advantages of innovative SITECO lighting technology within a simple modular concept:
Individual, digitally controllable light
Low energy consumption
Reliable operation
Excellent visibility
That's robust technology that looks damn good. And that creates an atmosphere of comfort and ease.
For a long, sustainable product life.
Spare parts.
The following spare parts are available individually: All housing components, diffusers, LED units, control units and gear trays. You can receive the following preset configurations on request: Color variations (module, housing) | Light color | Light distribution | Lumen packages | Cover | Cables (type, length) | Parameterization (time, dimming level) | iQ settings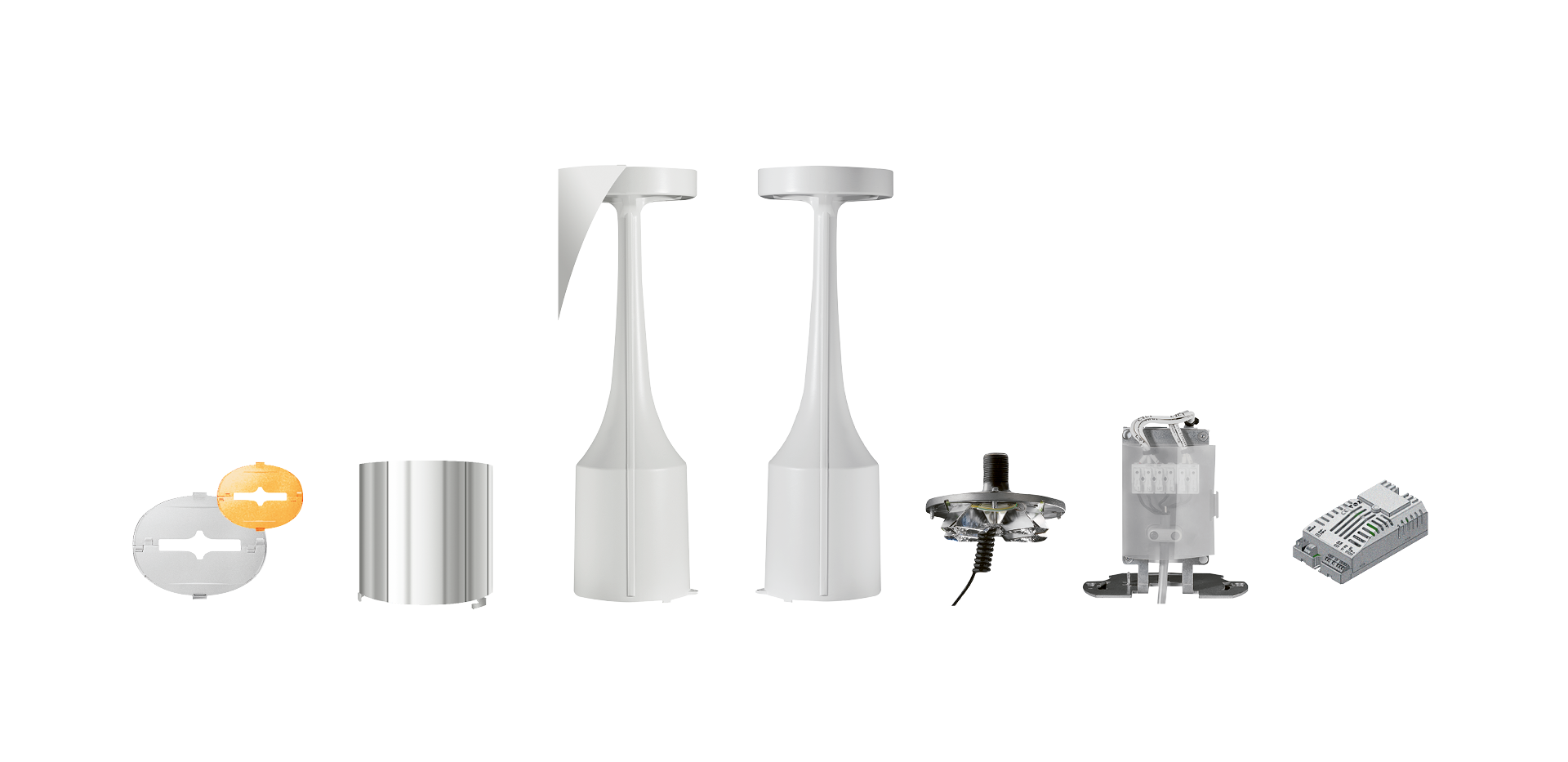 Spreader element
Additional cover for even greater uniformity in light distribution
Increases visibility and protects against direct viewing of the LED unit
Can be attached without tools
The amber spreader allows for subsequent adjustment of light colors to, e.g., meet local requirements for nature conservation and insect protection
Silver-colored decorative ring
Cover for the base of the LED Module 540
Can be inserted without tools during luminaire installation
House-side shielding
To further reduce the rear lighting component
Module body
Visual guidance through light reflection
Made of die-cast aluminum
LED unit
Three-zone faceted reflector enables harmonious contrast transitions to make seeing easier
Gear tray
LED unit is mounted on the gear tray using a bayonet
Replacement iQ ECG
Replacement iQ ECG, preset with all iQ functions for simple, sustainable replacement with Auto-Match.
For more information click on the red circles.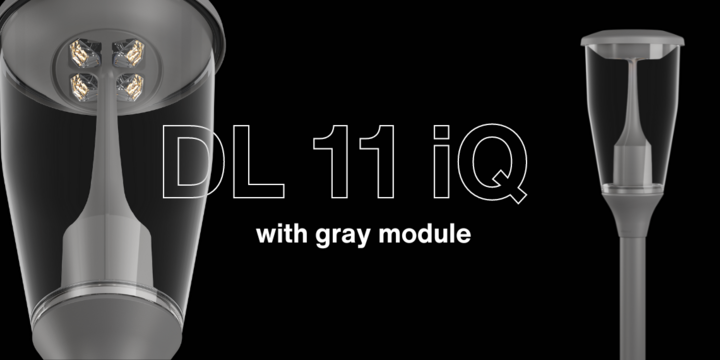 All variants are available as series luminaires with white and gray module.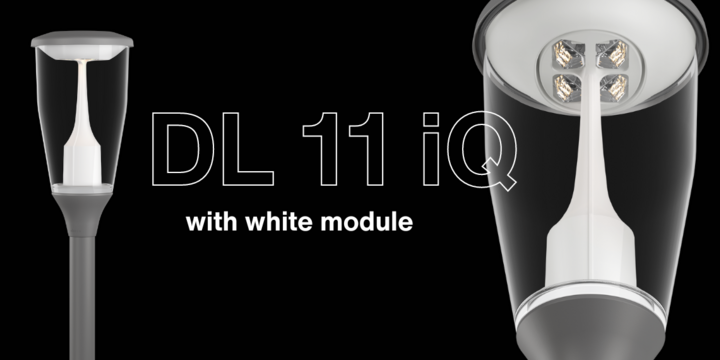 All variants are available as series luminaires with white and gray module.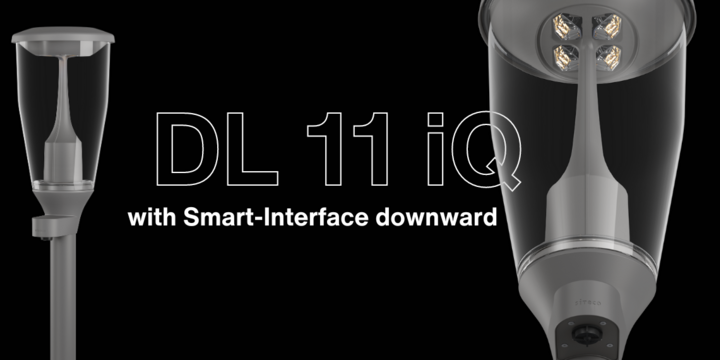 All variants are available as series luminaires with white and gray module.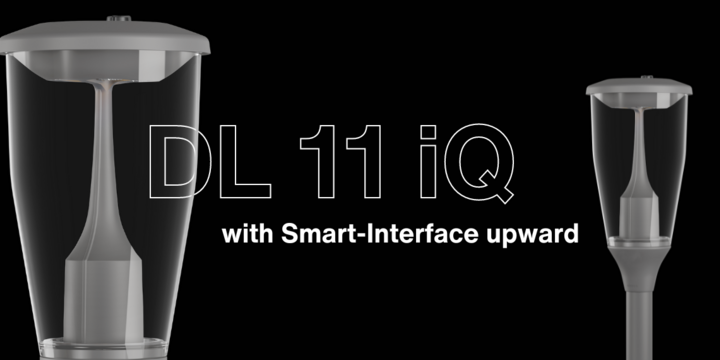 All variants are available as series luminaires with white and gray module.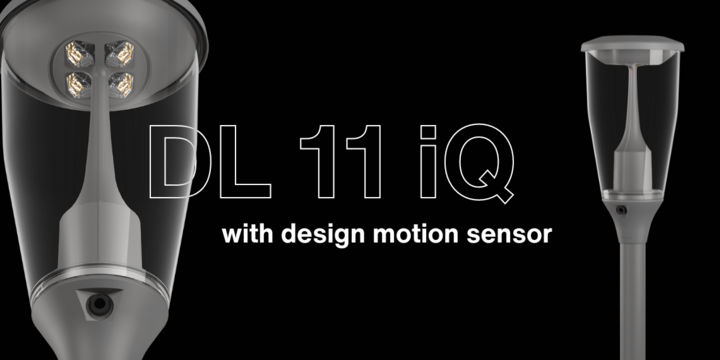 All variants are available as series luminaires with white and gray module.
Makes complex easy. And brings urban to life.
The intelligent features of DL 11 iQ are integrated seamlessly into the design – the purist design is maintained throughout. In addition, all features can be operated easily and conveniently.
DL 11 iQ – making sure you're ideally equipped for whatever the future holds.
From conventional control via DALI to a fully digitally connected solution.

Thanks to our patented control electronics developed in-house, you can unleash the full potential of intelligent control. For light that is even more efficient. And that can be managed really conveniently via app.
Details on the SITECO iQ tools
Control solutions that offer complete freedom.

Continuous light, group control and light only when needed: Thanks to Smart-Interface and SmartPlug, DL 11 iQ luminaires with Module 540 have standardized interfaces based on Zhaga Book 18, D4i and NEMA, which enable plug & play mounting of many compatible radio-based control systems and sensors.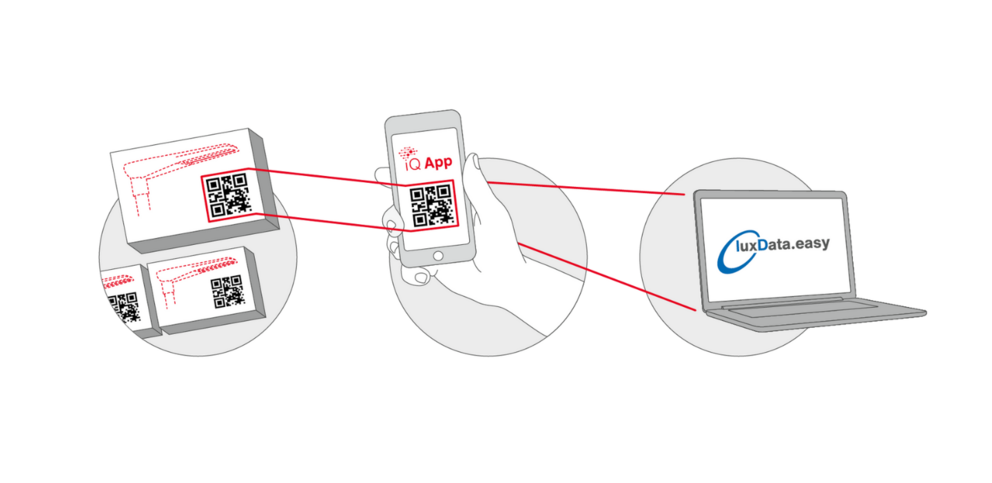 The next step in
communal management.
SITECO luminaires can be inventoried via QR code and transmitted to luxData.easy. The luminaire data can thus be supplemented with important information such as location, time of installation and type of installation.
Forget about stacks of paper and manual processes. And instead handle everything centrally from one interface – manage, control, maintain and service. Let's get started today – and together define the light and management of the future for your towns and cities.
Contact us for more information.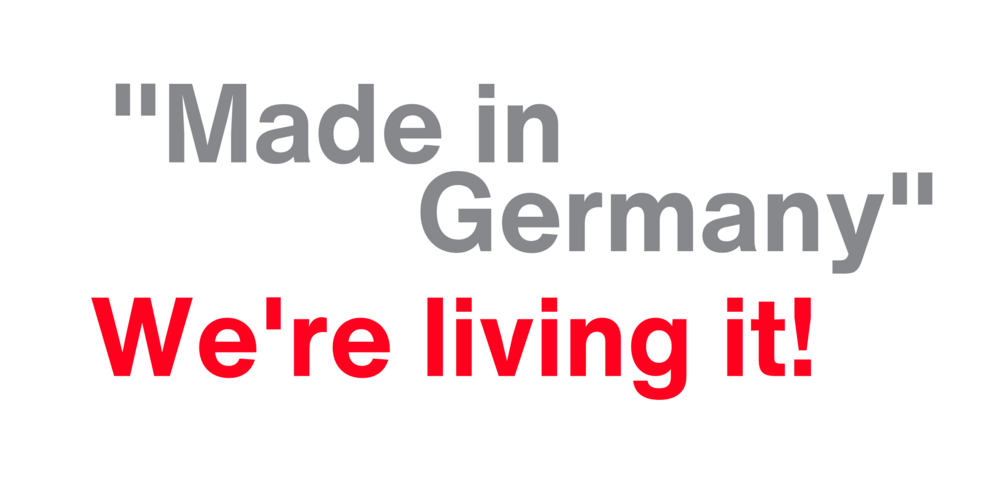 Not just lip service. Rather a vital part of our culture.
Production that respects environmental protection guidelines. Locally, without long transport routes. For an exceptional regional added value. Enduring materials and upgrades in no time thanks to exchangeable components. Fully needs-driven lighting. Environmentally-friendly, plastic-free packaging. And finally: single-type separation of all materials. For us, this all means sustainability.
As little light as possible in the sky is our goal. By cleverly adjusting the module and covers, Module-540 models make it possible to reduce light pollution to < 1%.
From die-cast aluminum housings to the latest generations of LEDs with special lighting technology we developed — everything is designed for long-lasting operation and significant CO2 savings.
Factory settings with iQ functions can be reset at any time via Bluetooth in front of the mast. Complete flexibility thanks to needs-based dimming, switching and control.
Modules, drivers and other components can be replaced easily, sometimes even without tools — the ideal way to make repairs or add updates in no time at all.
SITECO follows environmental protection guidelines for its production operations in Germany. That means: No long transport routes that stretch halfway around the globe and packaging that uses as little plastic as possible.
There isn't just ONE DL 11 iQ.
Make it your light.
With a wide range of standard models and various configuration options, DL 11 iQ is as adaptable as you want it to be. Directly ex works or prepared for the future. Feel free to contact us - together we will find your DL 11 iQ!