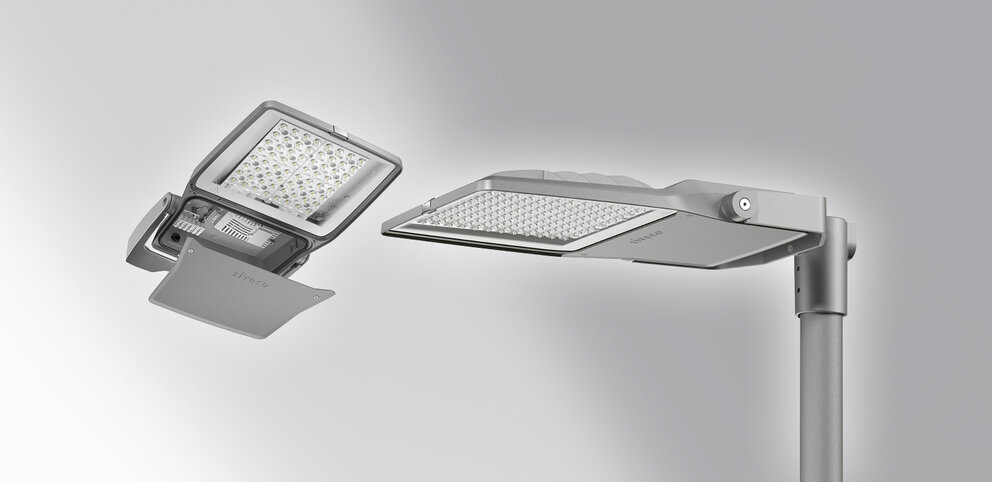 Floodlight FL 21
Flexible and smart like never before.
Floodlight FL 21 - the versatile multitalent.
Floodlight FL 21: The SITECO product family is well known for its lighting quality and reliability. And thanks to this product line's robustness, perfect for parking areas, halls, industry, sports and recreation. The latest generation is more intelligent, more flexible and more environmentally conscious than ever before.
Three sizes.
(FL 21 midi: Available Q4 2023. Don't want to wait that long? Your alternative )

One consistend design.

All the details that modern lighting needs: Like, for example, abundant models for connecting and brand-new control features.
This makes light not only flexible, but smart as well
Floodlight FL 21 – the versatile multitalent with an exceptional iQ!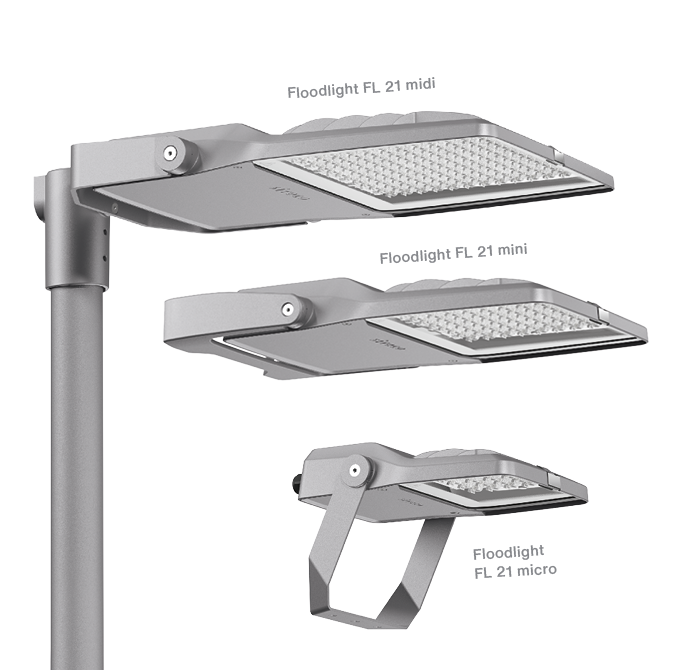 How smart do you like it?
DALI, Multilumen, Smart Interface and SITECO iQ - Floodlight FL 21 is ready.
What design do you prefer?
Simple support bracket or stylish design bracket? Whether your project involves mast-top mounting or mast-side mounting or even mounting two floodlights on a mast: Floodlight FL 21 flexibly meets your installation requirements as well.
Environmentally friendly down to the smallest detail.
"Green" lighting addresses many issues related to environmental protection: Separable materials and exchangeable components. The right kind of packaging. Floodlight FL 21 stands for all this and consequently makes a real contribution to environmental protection..
Flexible installation?
For sure!
Hardly any other floodlight family boasts as much flexibility and versatility as Floodlight FL 21. No matter if mounted on a w all, crossbars or a mast. No matter if mounted low or high on canopies and facades. FL 21 masters different looks equally well: stylish using a design bracket and reserved using a support bracket as well as powerful when you mount two floodlights on a mast.

Installing Floodlight FL 21 is also more flexible than ever before.
And always meets your needs.
Used everywhere.
Always indestructible.
This floodlight is not made of sugar: Salty spray, chlorinated water, emergency operation: Floodlight FL 21 holds its own no matter how tough the environment.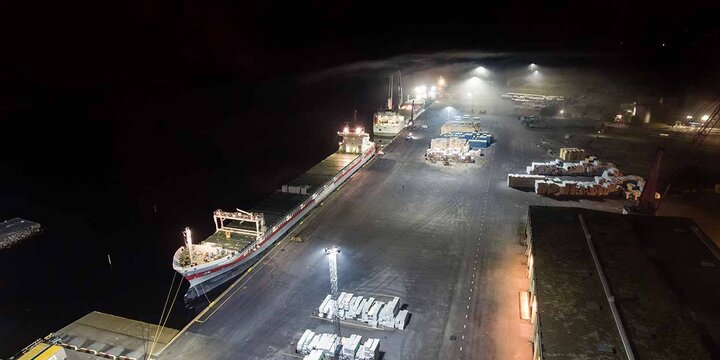 Weather resistant.
Those who work hard need reliable support. Boasting a C5 corrosion protection class and IP66 rating, the FL 21 is a reliable floodlight even under extreme conditions.
Increase safety exponentially.
Floodlight FL 21 provides homogeneous illumination all the way into the most remote corners – thanks to the new PL64 and PL33T light distribution system. A further advantage: The FL 21 is DC capable – and that means you can count on the floodlight when it's in emergency operation.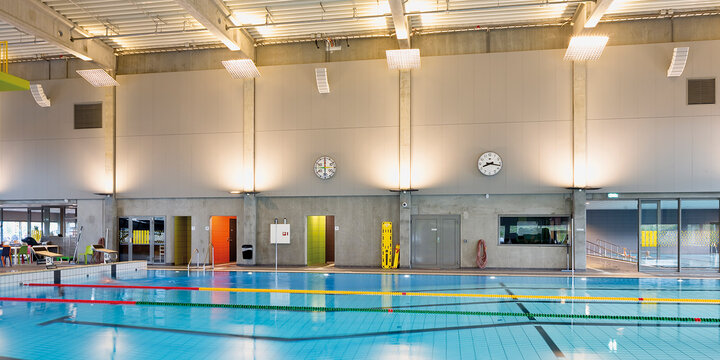 Glare-free.
In demanding environments, you need outstanding glare-free lighting. The solution for swimming pools is called Mirrortec: The floodlights disperse light through a multifaceted system, producing an especially uniform light distribution. A further advantage: The series version of Floodlight FL 21 is already resistant to chlorine.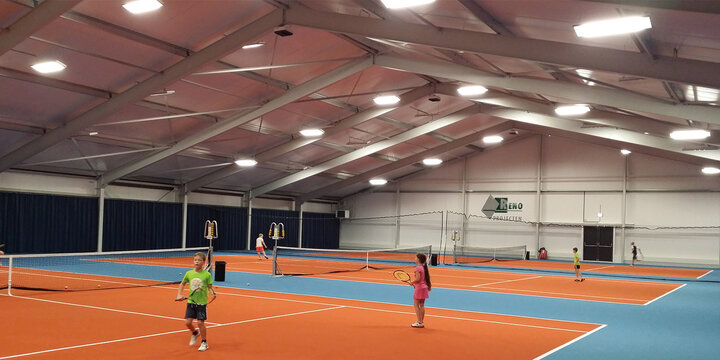 Tough as nails.
Where sports are played and the balls come flying fast, your lighting system has got to be able to take it. That's why the FL 21 midi has been thoroughly tested to ensure it's ballproof.
Available in 5.700K, CRI 90
Gentle on environment like never before.
Targeted with no light pollution.
Thanks to an asymmetrical light distribution system, FL 21 floodlights direct light with targeted precision onto the respective surface – and only there. Without scattered light or light pollution to contend with, the sky remains dark and nature and the neighborhood undisturbed.
Environmental protection – through and through.
Not only does the design score points thanks to a flexible modular system. Modular thinking also infused the FL 21's inner values: The ECG and LED module are cleanly separated, which makes replacing the components easy.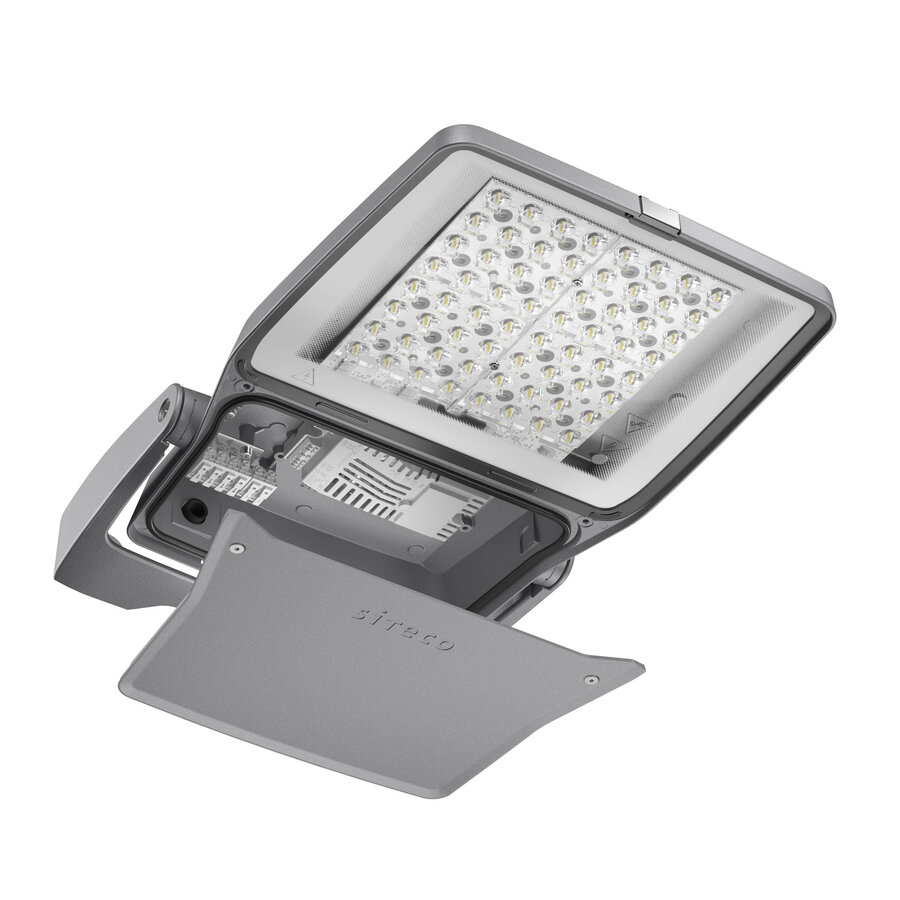 With conventional control via DALI
or as a networked solution

incl. our self-developed and patented control system SITECO iQ. With its help, you can unleash the full potential of intelligent control. You can manage everything conveniently via the iQ app.
Learn more about the iQ functions
Get started with SITECO Connect
When and how to upgrade to modern lighting control? You decide!
With our solutions, you remain completely flexible. They can be introduced gradually and retrofitted at any time. This makes you independent. And your lighting future-proof. Curious? Then get in touch with us.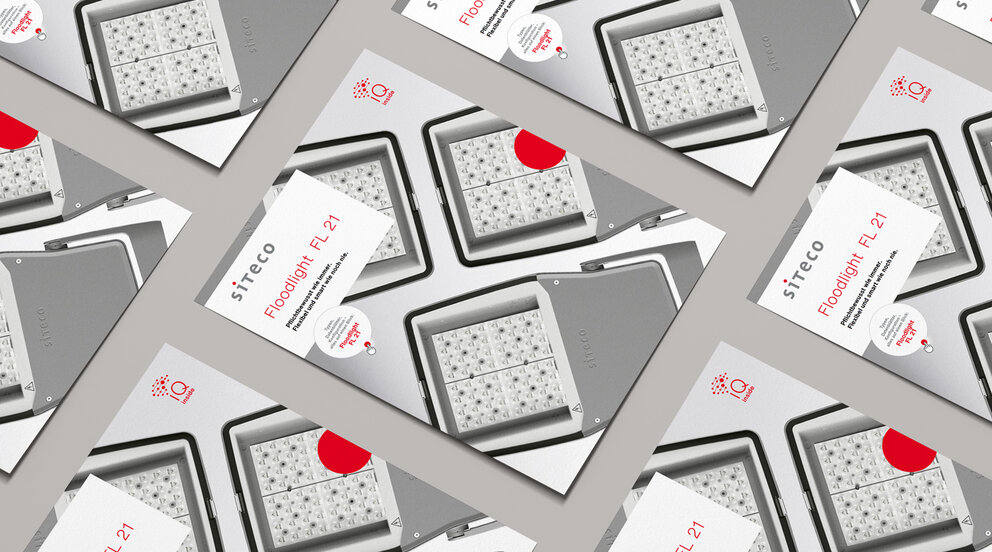 Product details, specifications -
you can find everything at a glance in our FL 21 flyer.