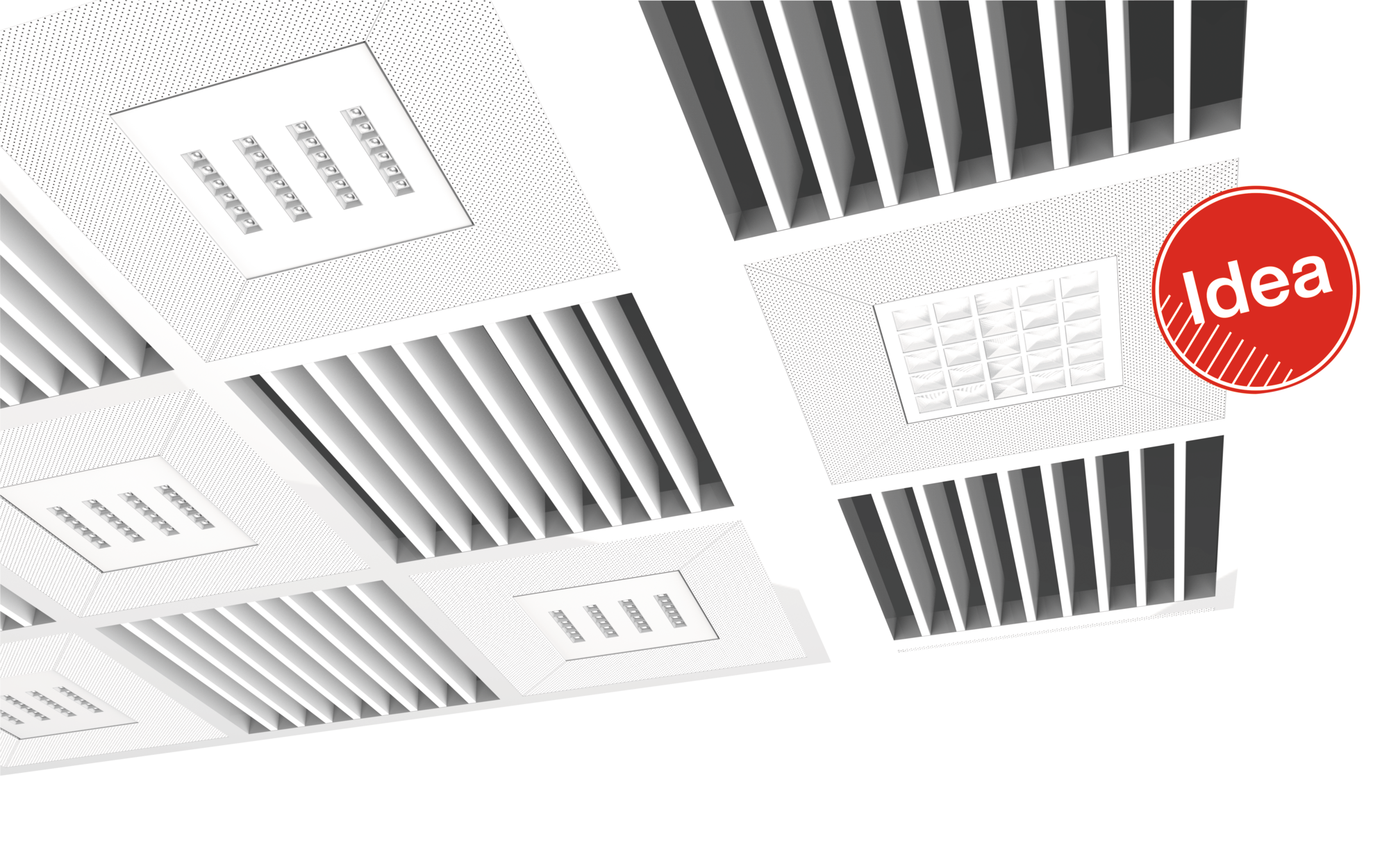 Refurbishment inserts for ceiling luminaires
The flexible SITECO refurbishment inserts Silica® 21 and Scriptus® 11 replace conventional linear and module luminaires with 600 x 600mm (625 x 625mm) - regardless of whether it is about suspended drywall ceilings, strip grid ceilings or system ceilings. In most cases, existing luminaire housings and contacts can even be used. This makes refurbishment easy, cost-effective and during ongoing operations. And then the savings really begin with top values in terms of efficiency.
Refurbish, optimize, benefit - all with SITECO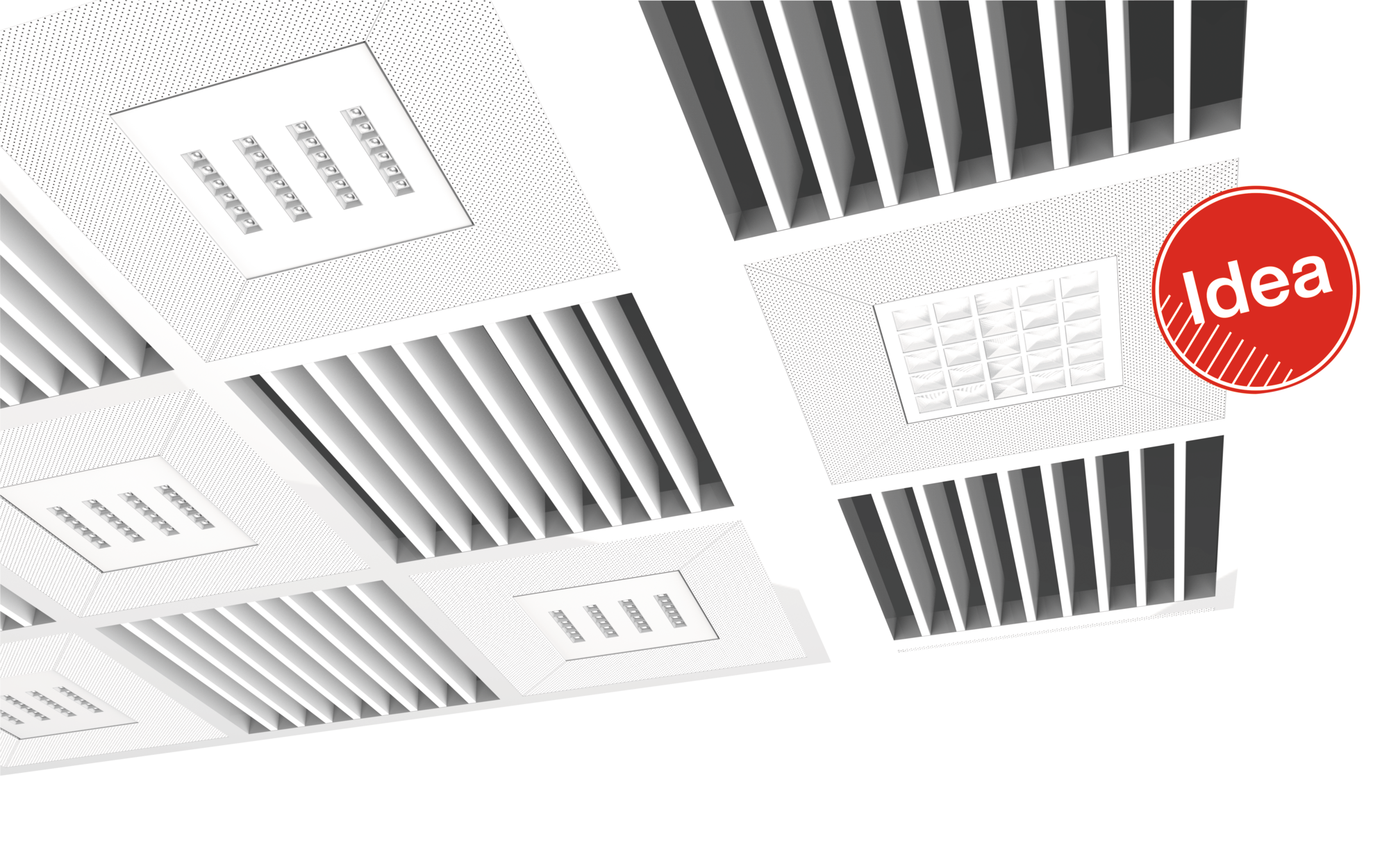 Specials
Flexible, cost-effective refurbishment inserts for conventional linear and module luminaires for 600 x 600mm (625 x 625mm) in a wide range of ceiling types
Modern, integrative continuation of the classic louvre design
Potential savings of up to 80% through LED technology (up to 160lm/W), CLOi luminous flux tracking to avoid over-planning, as well as sensors and light control
Multi-stage optical system for excellent glare control and homogeneous light in the workplace
Available with Tunable White as a base for HCLlive applications for more well-being and motivation
Configuration & Datasheets
Interested? - then talk to us. Your local Siteco partner is curious about your ideas
Results
No products available for this filter configuration.