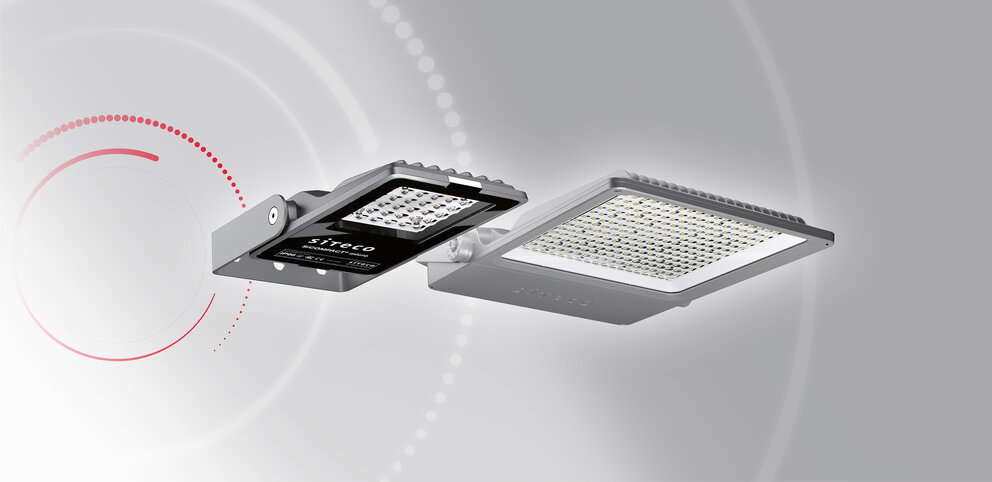 SiCompact 31
Ready for more efficiency.
SiCompact: Only real top performers earn this name!
Just like the previous generation: Wherever you see SiCompact® on the outside, you know top performance is on the inside. These floodlights have been perfectly adapted for the outdoors to withstand all kinds of adverse weather conditions. Four sizes and six power classes give you versatility like you've never had before.

SiCompact®: Highly efficient performance packed into an award-winning design.
PL 32 - This is how area lighting works
A single SiCompact® floodlight illuminates an area of 1,000m2 with outstanding uniformity. Comparative solutions produce a combination of spotlighting and dark areas.
The magic word here is PL 32, the asymmetrical deep-beam light distribution that SiCompact® floodlights use to send light into every last corner. It's always in compliance with standards – and uses fewer floodlights to achieve greater uniformity than comparative solutions.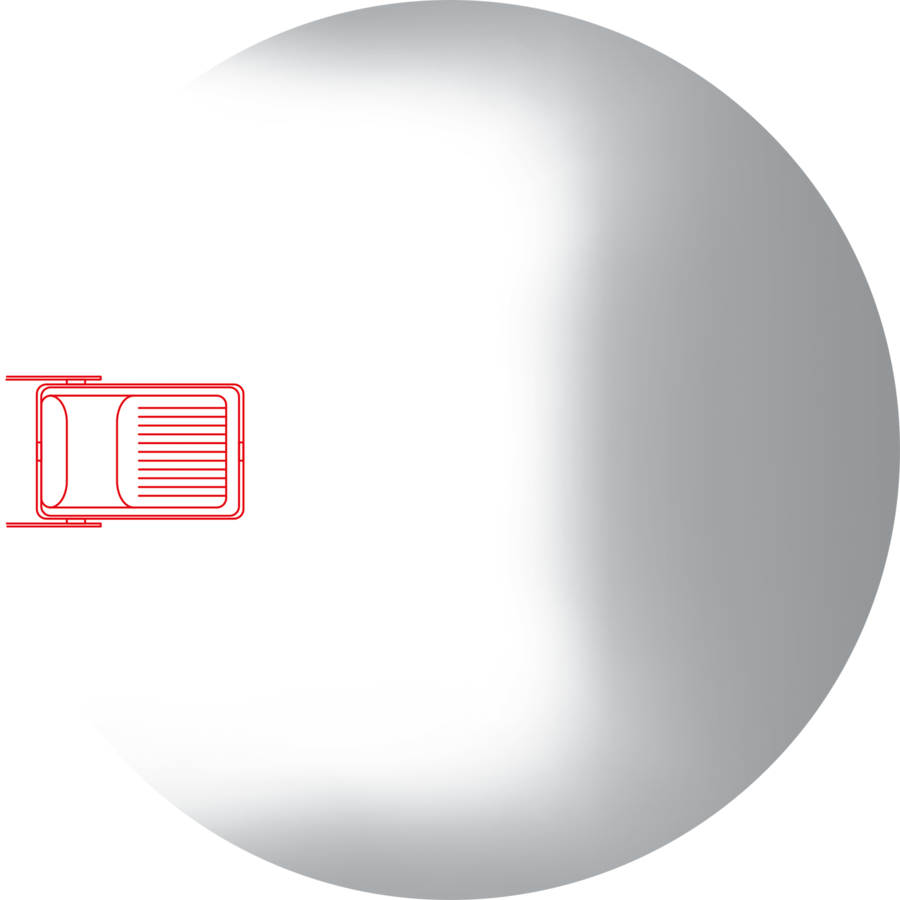 SiCompact
40m × 25m = 1.000m2
Eavg = 8,7lx, U0 = 0.28
Standard product 1
40m × 25m = 1.000m2
Eavg = 6lx, U0 = 0,04
Standard product 2
40m × 25m = 1.000m2
Eavg = 7,6lx, U0 = 0,02
Full illumination: With our asymmetrical lighting technology, we put light right where it's needed — throughout the entire area.
SiCompact® illuminates an area up to four times larger than other floodlights. This means fewer luminaires for the same area illumination.
Even better: We've improved efficiency at 4,000 kelvin by 44 percent compared with the previous generation.
SiCompact® avoids any light imission (at 0° inclination). In addition, the new 3,000-kelvin light colour helps protect the environment and species.
The normative value for uniformity is 0.25 (DIN EN 12464-2). SiCompact® effortlessly meets this standard — and with significantly fewer floodlights.
SiCompact - Ready to deliver the performance you need!

Simple, fast installation
Simple and fast installation with mounting bracket and preassembled connection cable
No light emission
ULOR 0% at 0° inclination.
Greater environmental protection
thanks to new, insect-friendly 3,000-kelvin light colour
Precise, homogeneous surface illumination
for optimum visibility and exceptional safety.
NEW:
Highly economical and cost effective thanks to an increase in efficiency of up to 44% (compared with previous generation: 4,000K)
NEW:
Improved surge protection (up to 10kV) and extended temperature range (–40°C to +45°C)
SiCompact Maxi - the new top performer.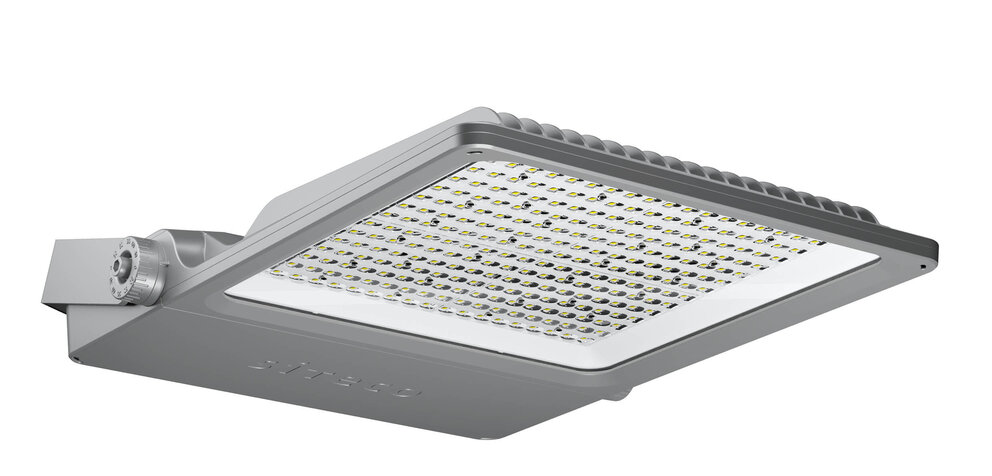 Strength in every detail
including up to 70,000 lumens and a service life of 100,000 hours (L80)
No light emissions
ULOR 0% at 0° inclination
Highly efficient operation
and homogeneous illumination thanks to PL32 light distribution
Wide range of control options
through DALI
Future-proof and a secure investment
thanks to replaceable ECG
Simple, quick installation
with a mounting bracket and connection in the housing space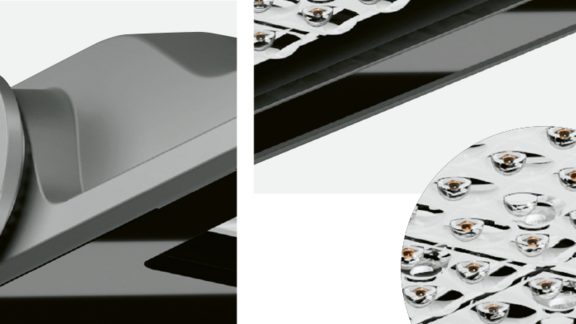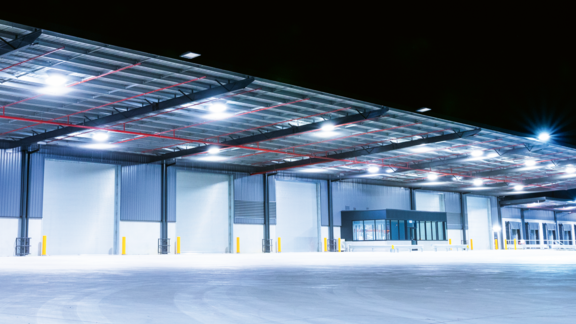 Made for the outdoors. A design for all time.
Integrated design has no distracting screws
All components incorporated within one enclosed form
Integrative, linear cooling system
Bracket as final unit aligns with the housing
Continuous edging as a design feature of the SiCompact® family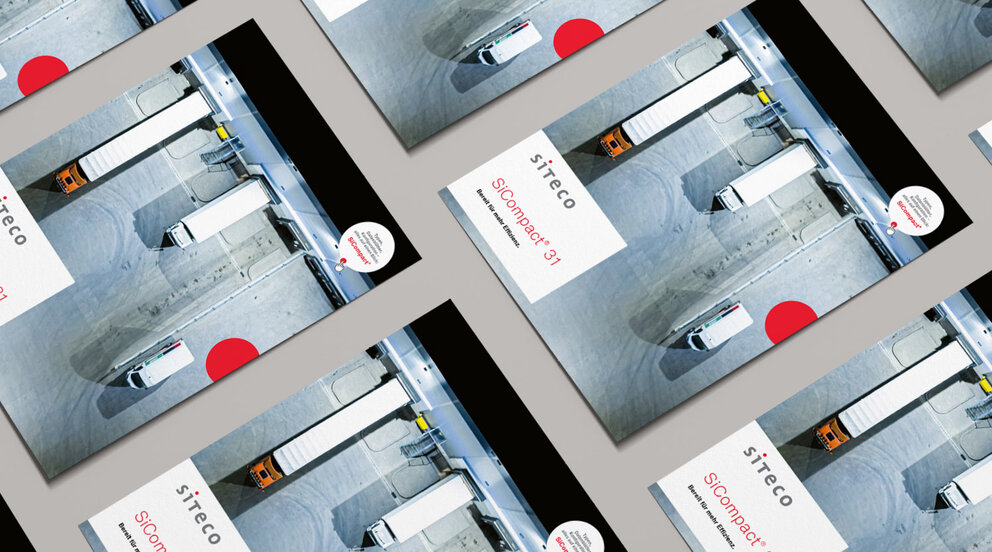 Product details, planning guide, specifications -
you can find everything at a glance in our SiCompact flyer.