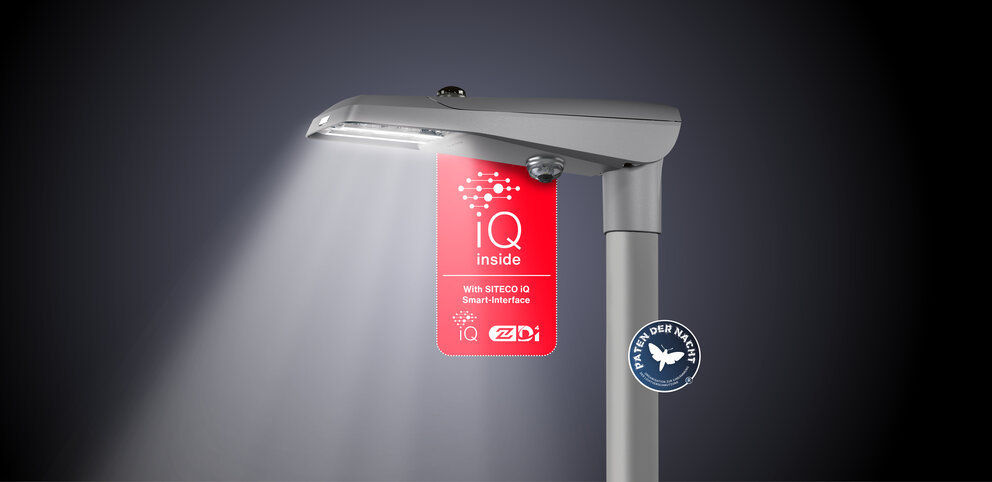 Streetlight SL 11 iQ -
Streetlighting with Intelligence2.
Imagine you could just have it all. Perfect lighting. That already offers convenient, intelligent functionality today. And tomorrow? Even more – much, much more.
Streetlight SL 11 iQ unites lighting technology, efficiency, future viability and environmental protection as well as intelligent control, diagnostic options and flexible connections on top.
Modular, upgradeable concept. Fully networked LED module and ECG. Integrated and standardized interfaces. Outstanding light quality. Unparalleled functions and control options.
The most comprehensive control and diagnostic options in the history of light - from the individual luminaire with convenient control from the office to the fully connected infrastructure.
Streetlight SL 11 iQ - that's intelligence2
---
SITECO iQ connects all parts of the luminaire with each other - this turns individual components into a nconnected system. Combined with Smart-Interface incredible potential is created - in just one luminaire.
SITECO iQ: intelligent, interactive, intuitive and integrative.
SITECO iQ Smart interface.
Ready for today and tomorrow.
Enjoying the convenience offered by SITECO iQ functions today. Be able to respond flexibly to all control needs tomorrow: SITECO iQ Smart-Interface allows you to ensure all control needs and requirements of the future.
SITECO iQ Smart-Interface, that means:
More flexibility: retrofit control systems and sensors at any time; switch flexibly between control systems.
More independence: system compatibility of control systems, independently of the manufacturer.
More control variety: extension of the luminaire's own iQ functions by further external devices and functionalities.
SITECO iQ Smart-Interface - Absolutely unique!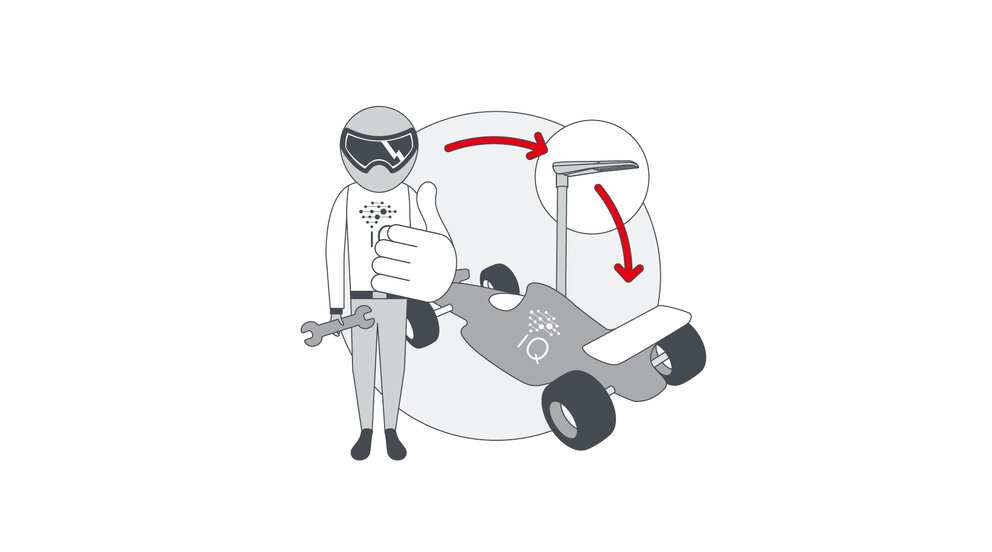 Smart-Interface +
SITECO iQ Auto-Match
All luminaire data is stored twice. Spare part case? The new component is automatically reset - faster than in Formula 1!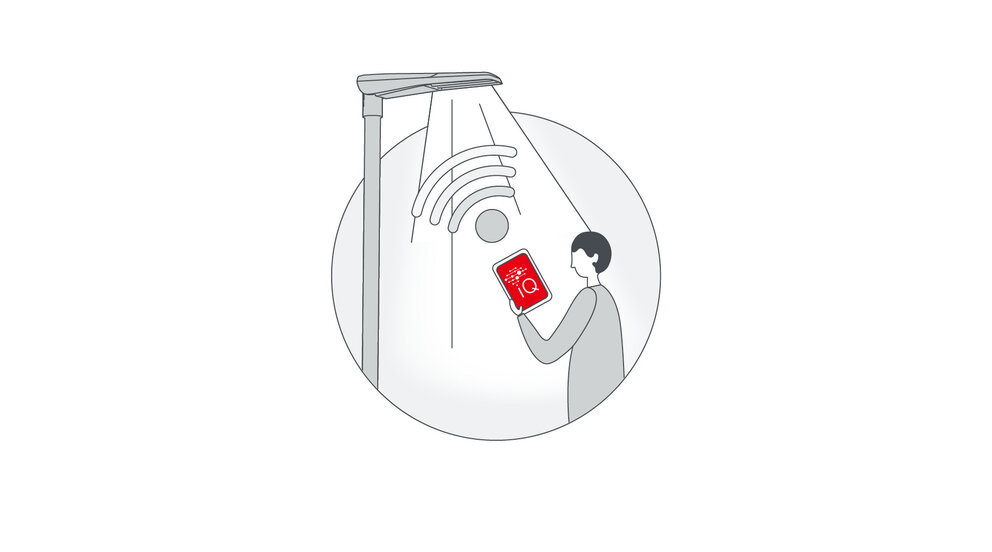 Smart-Interface +
SITECO iQ Street-Remote / Desk-Remote
Simple and convenient: parameterize luminaires without unpacking and powering up or conveniently via Bluetooth from the sidewalk.
Details on SITECO iQ Desk-/Street-Remote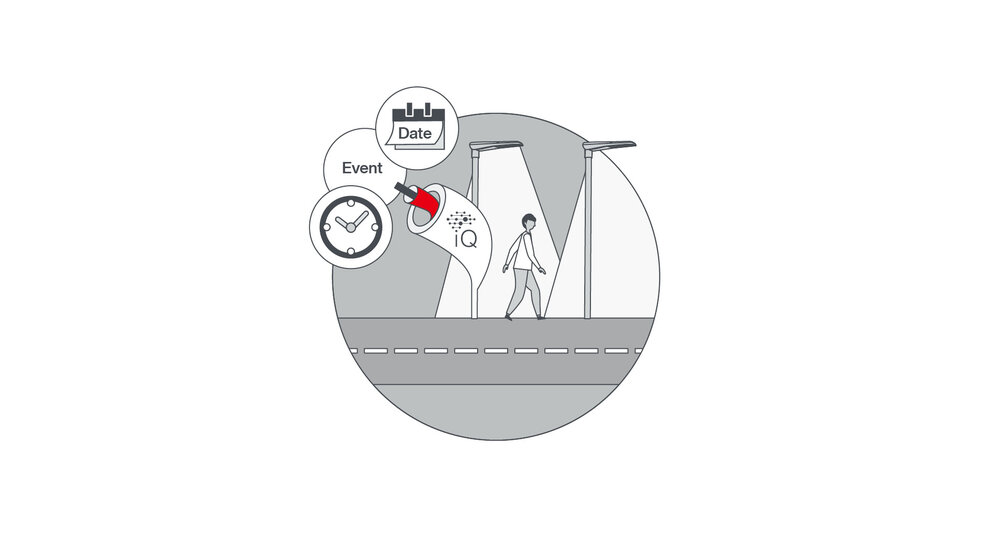 Smart-Interface +
SITECO iQ Smart-Wire
Continue to use existing control wires without additional components in the luminaire? That's exactly what Smart-Wire is.
Intelligent. Connected.
100 % flexible.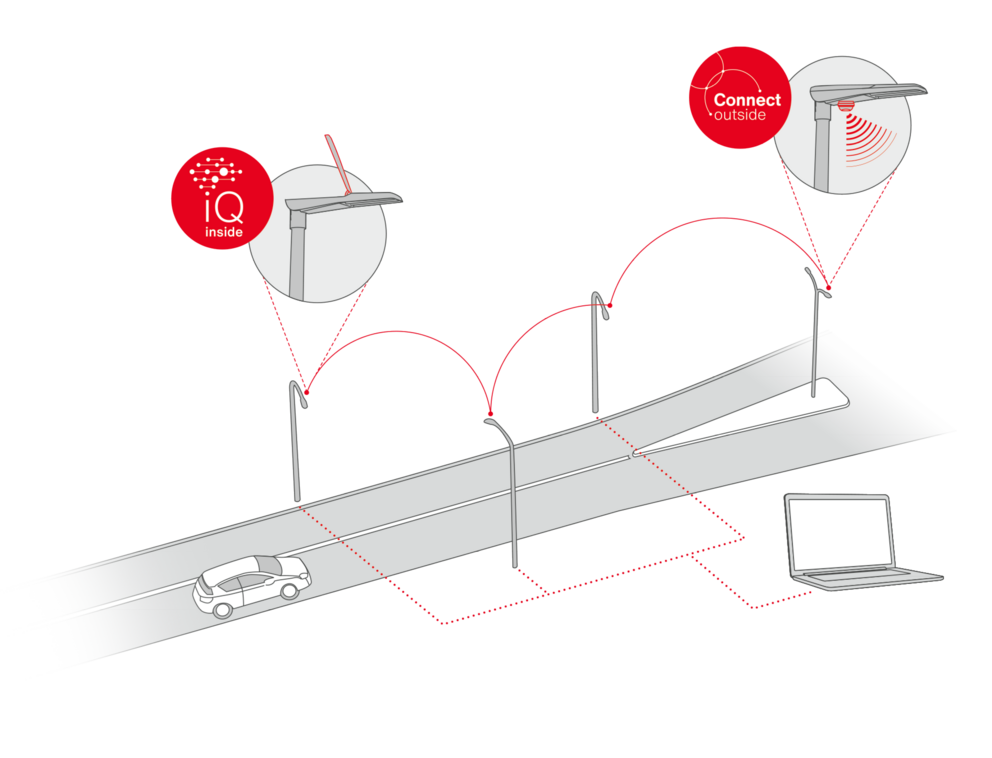 When and how to upgrade to modern lighting control? You decide!
With our solutions, you remain completely flexible. Thanks to Smart Interface, the SL 11 has standardized interfaces that ensure plug & play installation of many radio control systems and sensors. And of course, you can also stay in the SITECO world when it comes to sensors and networking: With SITECO Connect, we offer our own compatible control system.

That makes you independent. And future-proofs your lighting.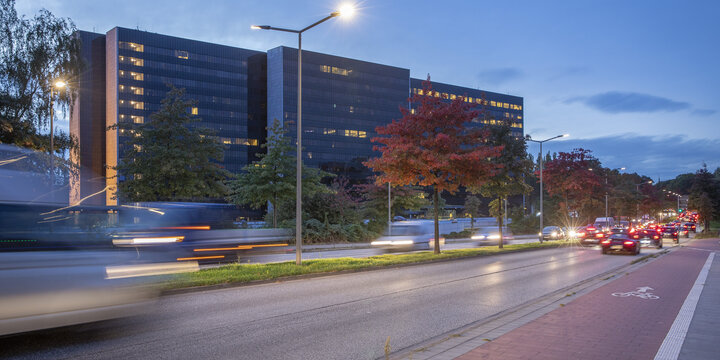 Application example project Hamburg
Application example project Hamburg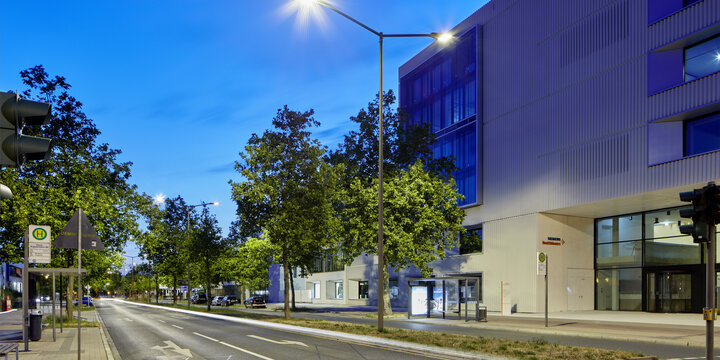 Application example project Alley at Röthelheimpark, Erlangen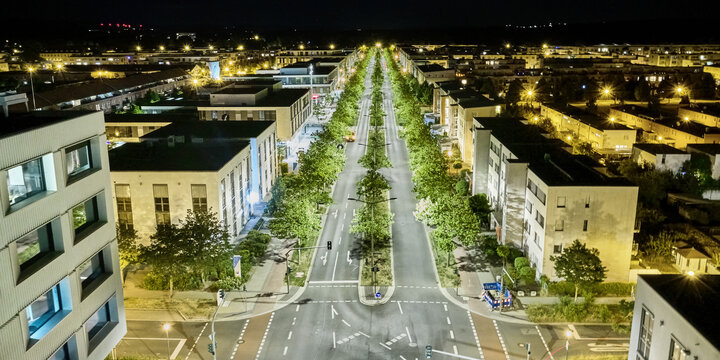 Application example project Alley at Röthelheimpark, Erlangen
That's future.
Even better.
Patented reflector technology. Non-yellowing PMMA. We get the maximum out of LEDs. Light where it is needed. Only where it's needed. Dark sky at its best! For highest efficiency, highest precision, highest visual comfort.
---
Maximum control thanks to premium optical concept. No light immission into the night sky. No stray light into gardens or adjacent natural areas.
Streetlight SL 11 iQ - this is the new benchmark for precision and glare control.
Silver coating
Compared with ordinary aluminium, the silver coating offers significantly greater reflectivity. That lets us use the same energy input to obtain up to 10% more luminous flux from the luminaire.
Light only where it is needed.

Thanks to our ST1.0a light distribution, the SL 11 delivers its light evenly, glare-free and targeted to where its light is needed: on roads and paths. For less light pollution. Certified by the "Paten der Nacht".
The best rear glare control.

On top: Our Back Light Control (BLC). It is nothing less than the best rear glare control currently available on the market.
Light. Trendsetting.
Operational Management. Maximum comfort.

Put an end to mountains of paper and manual processes. Instead, manage everything centrally from one interface. To manage, control, maintain and service.
Let's start today - and together define the light and management of tomorrow for your municipality.
Your options with luxData.easy
---
How does this work?

SITECO luminaires can be inventoried via QR code and transferred to an app called luxData.easy. This automatically supplements the luminaire data with important information such as location, time of installation and type of installation.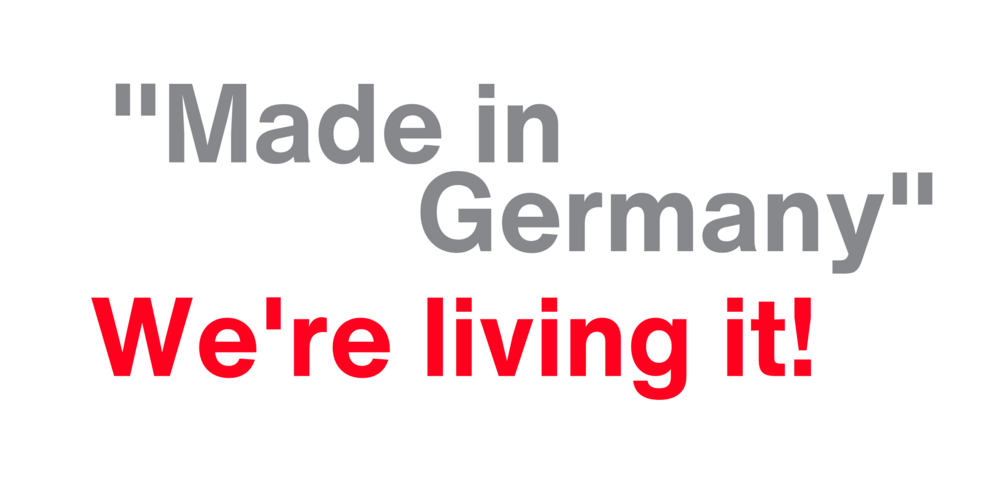 That's future.
Absolutely green.
From the initial idea, to the finished product, to commissioning and maintenance - all under one roof. Durable housings. Effortlessly replaceable components. Recycled and 100% recyclable materials. Insect-friendly light colors without light pollution and stray light (ULOR 0). Environmental protection in every detail - that's Streetlight SL 11 iQ.
"Made in Germany" - More than just a label for us. From the initial idea to the finished product - at SITECO everything is under one roof. At our company location in Traunreut, we operate, among other things, an in-house optics production and paint shop as well as our own LED board production. We are constantly expanding our on-site production. For a high added value in the region, best quality and delivery capability as well as fast and flexible reaction to individual wishes and requirements.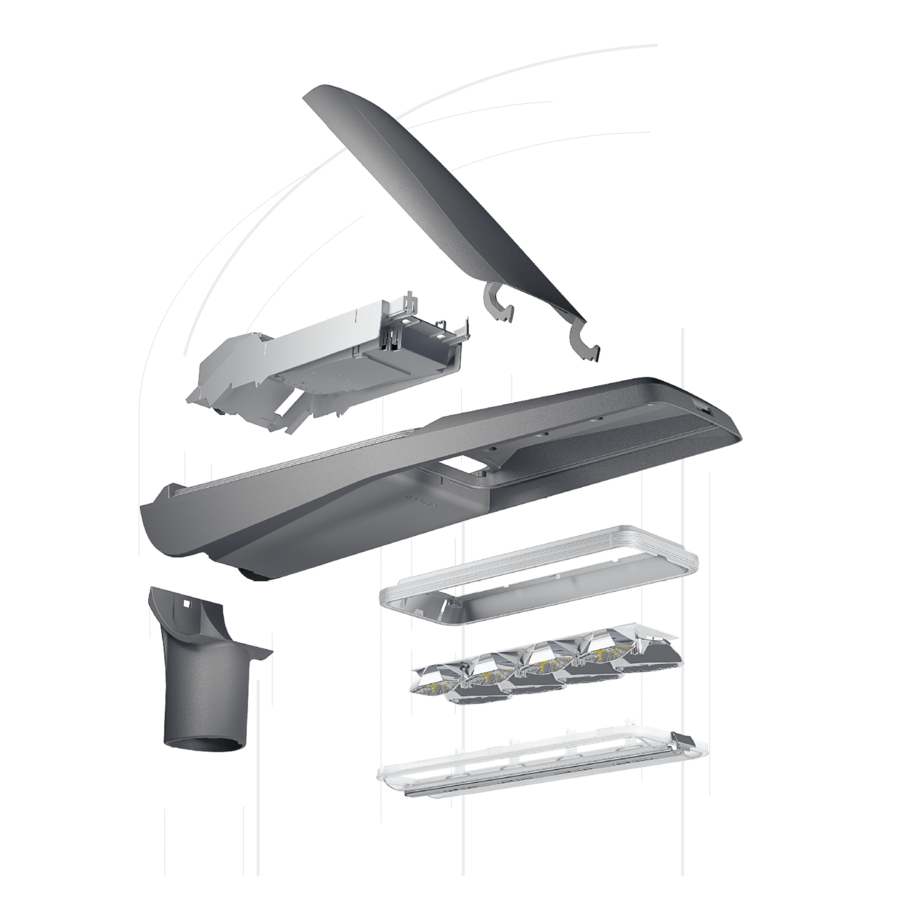 In addition to manufacturing, disposal also counts. That's why we manufacture the Streetlight SL 11 energy-optimized in Germany with a modular concept and extremely high recycling rates. And at the same time, with lighting technology, control and the Smart Interface, we do everything we can to also reduce power consumption and light intensity. For us, all this is part of the "Made in Germany" seal of quality.
Streetlight SL 11 iQ - that means ...
Enjoy the convenience offered by SITECO iQ functions today. Switch to the networked world tomorrow. Completely flexible. Equipped for everything: Streetlight SL 11 iQ Smart-Interface.
Thanks to a clever modular concept, the SL 11 can always be upgraded to the latest state of the art. No disposable light, but light for generations.
0% light into the night sky - the Streetlight SL 11 manages this thanks to design and lighting technology. For a truly dark night sky, certified by the "Paten der Nacht".
From die-cast aluminum housing to multi-replaceable LED modules with specially developed lighting technology - with us, everything is designed for long-lasting operation with high CO2 savings.
SITECO luminaires can be dimmed, switched and controlled as needed. The reduced amount of light has a positive effect on the natural behavior of animals.
SITECO produces in Germany under environmental protection guidelines. This means no long transport routes halfway around the globe and packaging with as little plastic as possible.
The main components are neither glued nor screwed together. They can be easily separated and returned to the material cycles. For the ECG, we use 94 % already recycled plastic.
Modules, drivers and other components can be replaced easily and even without tools - ideal for repairs and upgrades in no time at all.
Your own SL 11 iQ -
configure now!
With a wide range of standard models, control options and various configuration options, SL 11 iQ is as adaptable as you want it to be. Directly ex works or prepared for the future.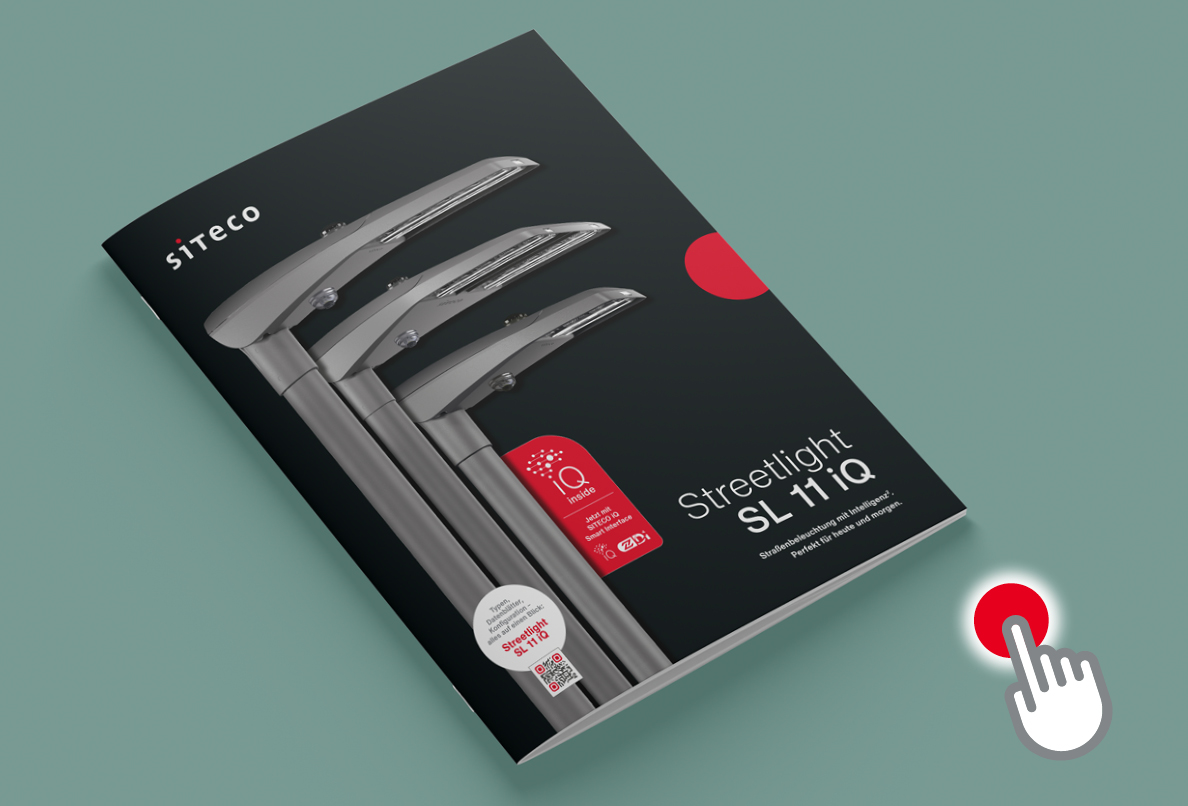 Product details, specifications and much more -
you can find everything at a glance in our flyer.