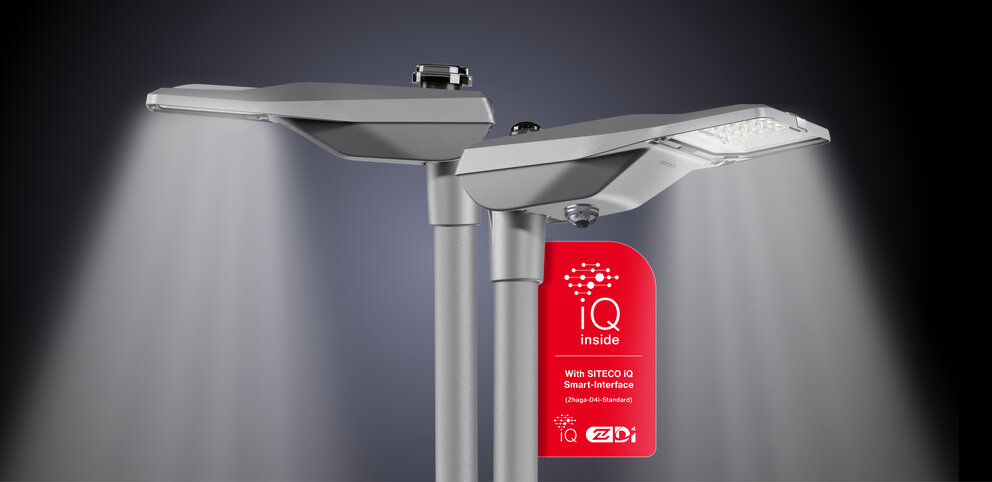 Streetlight SL 21 iQ -

Maximum flexible light.
Light for today. And tomorrow.
Maximum flexible light.
Streetlight SL 21 is our answer to your individual needs, changing requirements and a future that no one knows today. Streetlight SL 21 iQ already offers a whole range of functions which can help to save energy and improve comfort.
And thanks to Zhaga and NEMA interfaces, you keep all options open for the future.
---
---
Connectivity and sensor technology with Zhaga and NEMA interface
Smart control options and luminaire electronics SITECO iQ
Various light distributions thanks to lens-based, high-power LED technology – with 0 % light immission at 0° tilt
Retrofittable BLC covers integrated in the LED module (Back Light Control) and other accessories to prevent any light spill.
Back Light Control cover (BLC): To reduce rearward light spill, the integrated BLC cover can be retrofitted at any time without affecting the luminaire's design.
• Tool-free opening
• Tool-free mast flange assembly on the luminaire
• Tool-free tilt adjustment for quick installation and alignment (optional: universal mast flange)
Simple component exchange on the mast; ESD-safe maintenance (versions with iQ and Smart-Interface
Tool-free closure system for easy and quick installation and maintenance.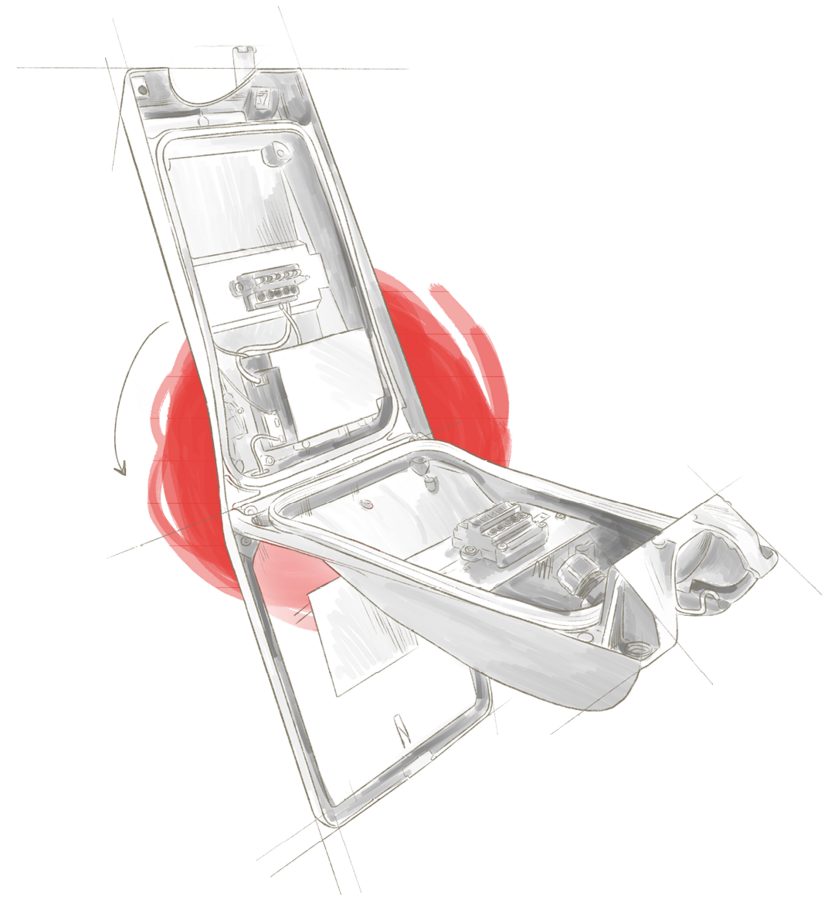 Light:
intelligent.
Control:
intuitive.
The most comprehensive control and diagnostic options in the history of light - from the individual luminaire with convenient control from the office to the fully connected infrastructure.
All in one luminaire. Already today. For tomorrow.
---
SITECO iQ connects all parts of the luminaire with each other - curious?

Enjoying the convenience offered by SITECO iQ functions today. Be able to respond flexibly to all control needs tomorrow: SITECO iQ Smart-Interface allows you to ensure all control needs and requirements of the future. An absolutely unrivaled combination!
---
More flexibility: retrofit control systems and sensors at any time; switch flexibly between control systems.
More independence: system compatibility of any control system, independently of the manufacturer.
More control variety: extension of the luminaire's own iQ functions by further external devices and functionalities.
---
ZHAGA? NEMA?
SL 21 offers both! For maximum flexibilty!
Please note: SITECO iQ features are available with Smart-Interface (Zhaga D4i) only.
---
Intelligent. Connected.
100 % flexible.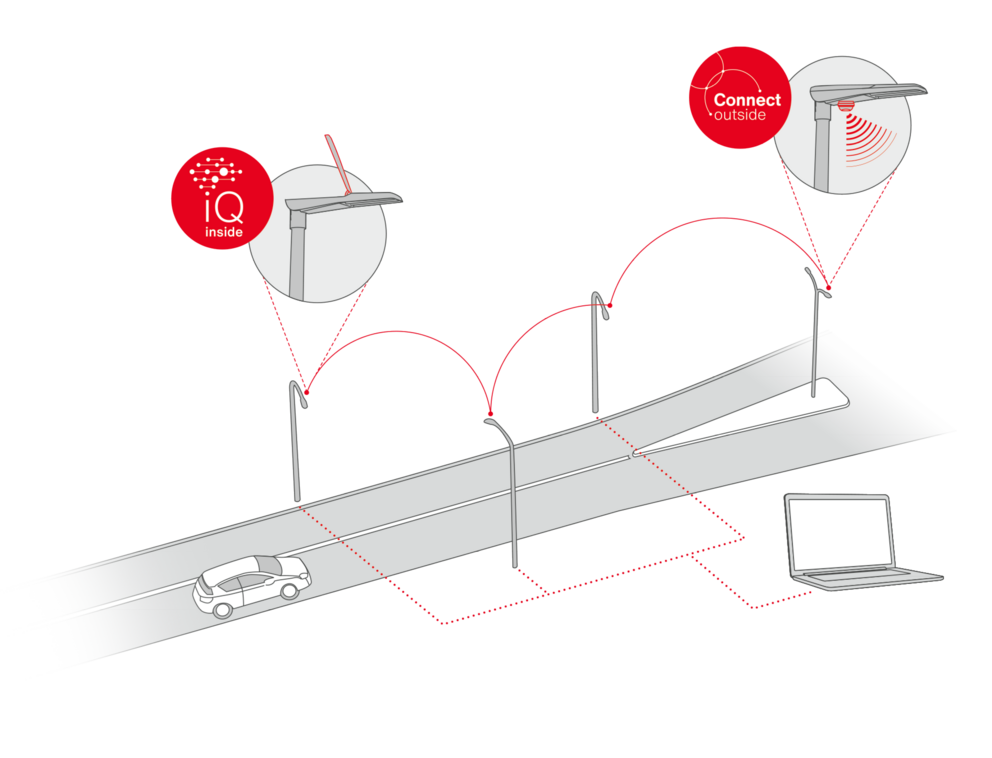 When and how to upgrade to modern lighting control? You decide!
With our solutions, you remain completely flexible. Many radio control systems and sensors can easily be installed via plug & play. That makes you independent. And future-proofs your lighting.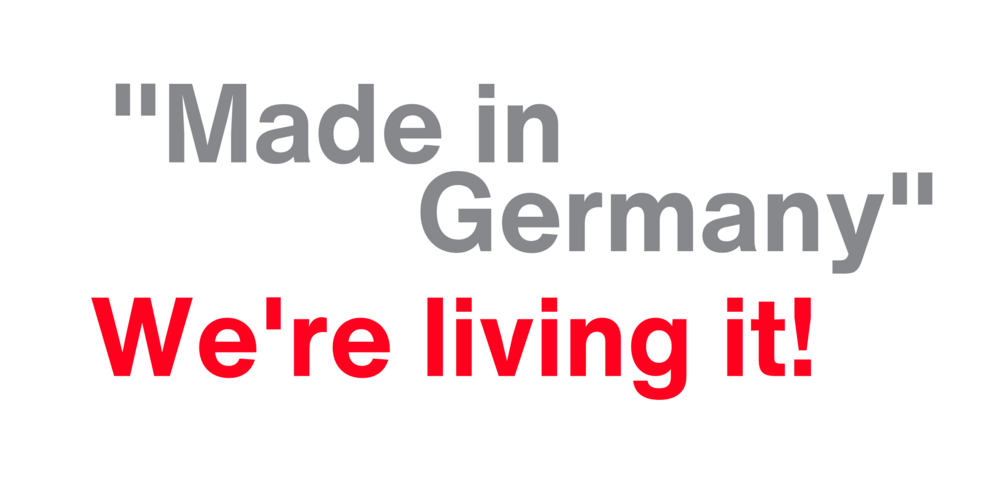 Being future-proof means being sustainable.
In each and every aspect.
An important factor: high added value on site!
Custom-built solutions.
Standard for us.
800,000 custom luminaires in more than 1,000 projects: From housing color to the shape of the bracket to the light color – with SITECO luminaires, everything can be adapted to your requirements. Thanks to our own production facilities in in the Chiemgau region, we can respond quickly and flexibly to every customization request. Because that is what we do on a daily basis.
Everything is possible. Simply contact us.