Streetlight SL 21 iQ -
Ultimate flexibility. To future-proof your lighting.
Light for the smart city of today. And tomorrow.
Light is the foundation for the smart city. Sounds like the far future? But it's already possible today. Would you like to adjust your street lighting flexibly and easily? Or dim luminaires as needed to save energy? Streetlight SL 21 iQ makes it possible: you can adjust our intelligent luminaires quickly and easily, in groups or individually – always precisely tailored to your needs. This means that your street lighting is already as efficient as possible today. And at the same time ready for all smart applications that will be developed in the future. Thus, your city is well prepared for the future.
Future-proof by design: SITECO Streetlight SL 21 iQ.
Low energy costs thanks to the highest energy efficiency with a luminous efficacy of up to 160 lm/W
Modular, sustainable solution with thermal decoupling of the ECG device compartment from the LED unit. Enables a long service life with minimal light degradation of max. 3 % after 100,000 hours
Zhaga interfaces as well as new iQ functions for state-of-the-art lighting control, wireless connectivity and versatile sensor technology
For reliable operation even under the toughest conditions thanks to UV-resistant PMMA lenses, cover made of safety glass and C5 corrosion protection class.
Complex lighting is just this simple.
Two modules. Easy and convenient handling.
Simple component exchange on the mast thanks to a connector between the ECG and LED module for ESD-safe maintenance (versions with iQ and Smart Interface).
Integrated white reflector to reduce internal reflections and maximize light output.
Tool-free closure system for easy and quick installation and maintenance. The closure system is positioned on the back to prevent dirt accumulation. When opened, the power supply is interrupted.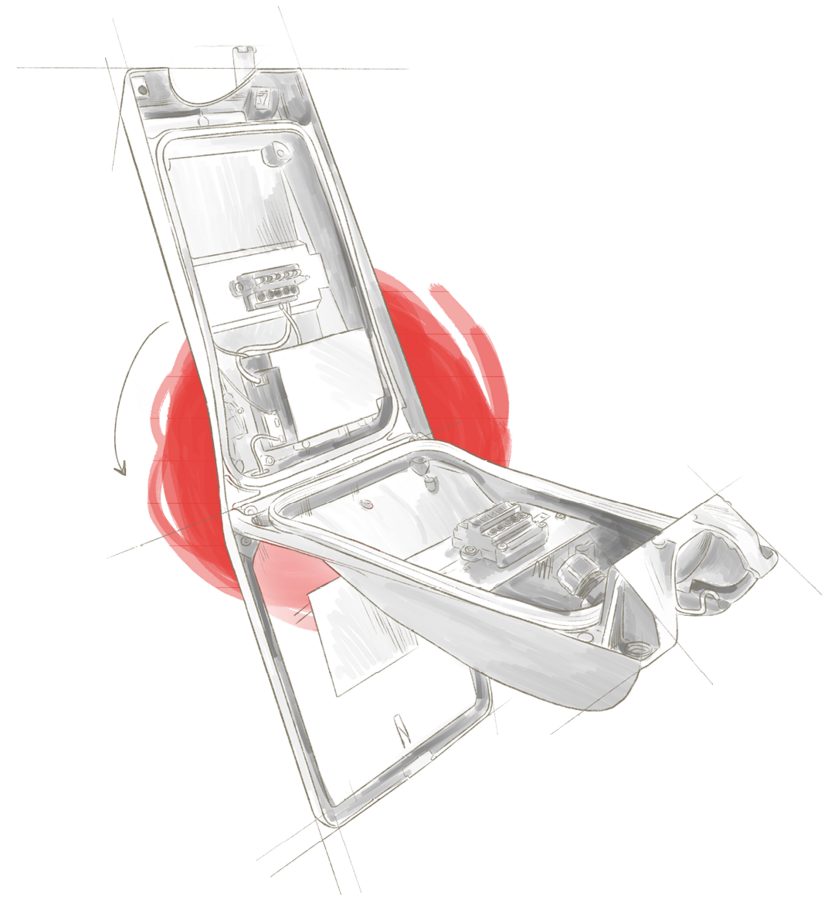 Retrofittable BLC covers integrated in the LED module (Back Light Control) and other accessories to prevent any light spill.
Back Light Control cover (BLC): To reduce rearward light spill, the integrated BLC cover can be retrofitted at any time without affecting the luminaire's design.
Integrated ESD protection from damage due to static charges for mounting on non-conductive masts and support systems (e. g. wooden masts).
Multi-level, silicone-free seal, replaceable without causing damage.
Light: intelligent. Control: intuitive.
SITECO Streetlight SL 21 iQ already comes fully loaded with comprehensive control and diagnostic options. Unleash the full potential of intelligent street lighting with SITECO iQ. Our patented control electronics developed in-house offer you a host of options to manage the lighting in your city or community – all the way through to fully digital and connected solutions. For light that is even smarter and more efficient. And that can be managed conveniently via the iQ app.
Learn more about the iQ functions
Get started today with SITECO Connect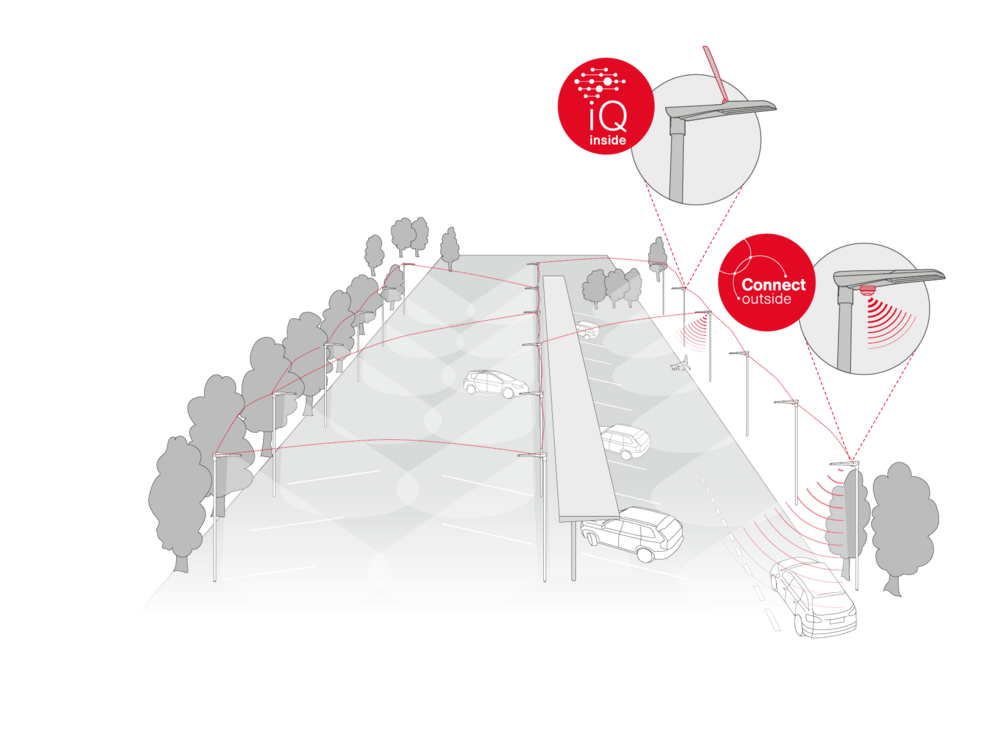 From simple control to a connected system. Thanks to the Smart Interface, Streetlight SL 21 iQ has standardized interfaces based on Zhaga Book 18 and D4i that enable simple plug & play installation of many compatible radio-based control systems and sensors. Street lamps today, part of the smart city in the future: you can retrofit elements at any time with Streetlight SL 21 iQ and thus gradually make the move to smart technology. That gives you independence and future-proofs your street lighting.
Being future-proof means being sustainable.
In each and every aspect.
Eco-friendly bulk packs
Sustainable production and packaging
Precise lighting control: SITECO luminaires can be dimmed, switched and controlled as needed.
Sustainable light thanks to sophisticated spare part concepts
Zero light pollution: this is exactly what Streetlight SL 21 achieves, thanks to its construction and lighting technology.
Tool-free closure system for easy and quick installation and maintenance.
Sustainable and local value creation - we have our own in-house production facilities in Traunreut
Separation by type: the primary components are neither bonded nor fastened with screws. They can be easily separated and returned to the material life cycle
Custom-built solutions?
Standard for us.
800,000 custom luminaires in more than 1,000 projects: producing individual customer solutions is our daily bread and butter. From the color of the housing to the shape of the bracket to the light color – with SITECO luminaires, everything can be adapted to your requirements. And without delay compared with catalog orders. Thanks to our own production facilities in in the Chiemgau region, we can respond quickly and flexibly to every customization request. Because that is what we do on a daily basis.
Everything is possible. Simply contact us.
Product details, planning guide, specifications -
you can find everything at a glance in our flyer.