Just imagine: An office where you turn on the light - and you immediately feel comfortable. No luminaires in the typical industrial design. Not just bright. And not the same solution for everyone. But your own personal light. That you like. Because it suits you, your ideas and your needs. So that you can work well. How does that sound to you? Too individual to be true? No. That's the Silica 21. And maybe soon your office: modular, flexible, connected and open in design.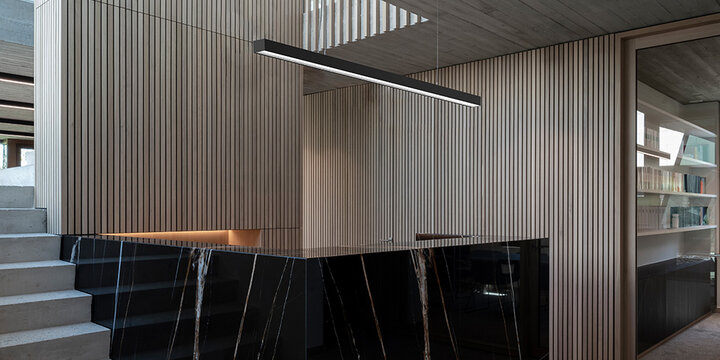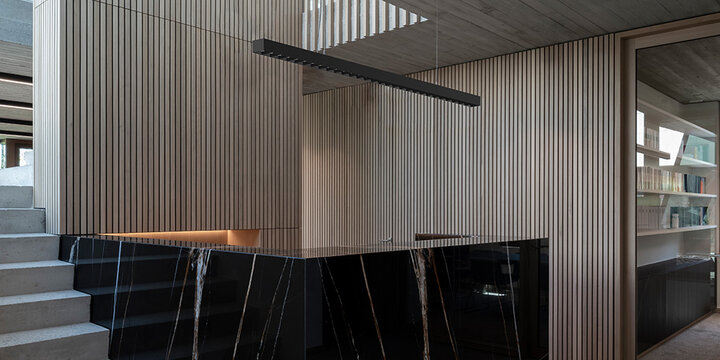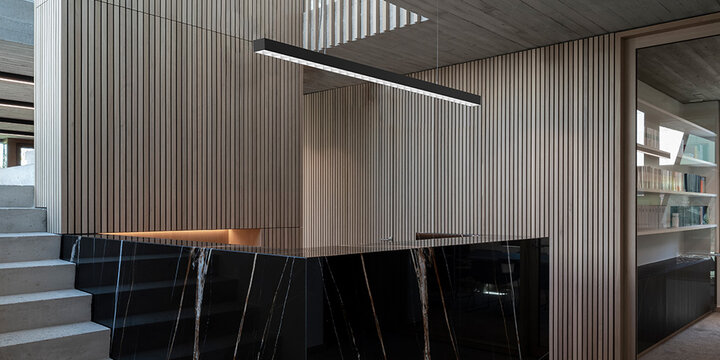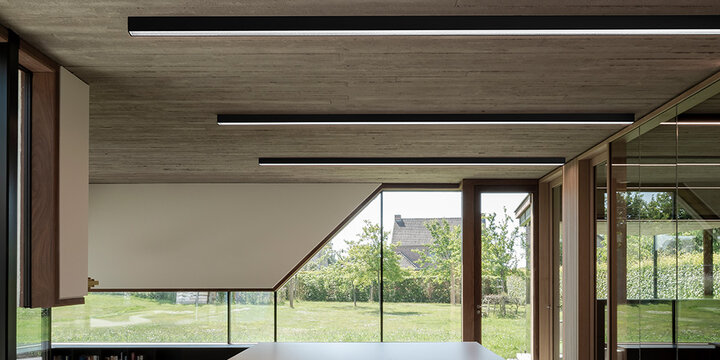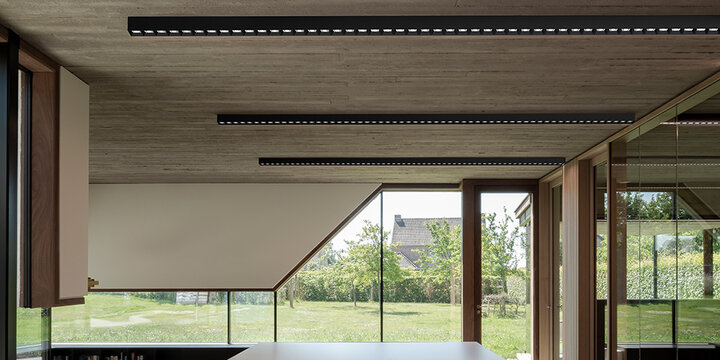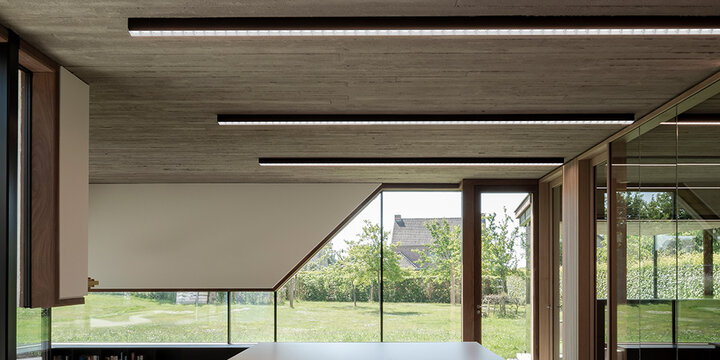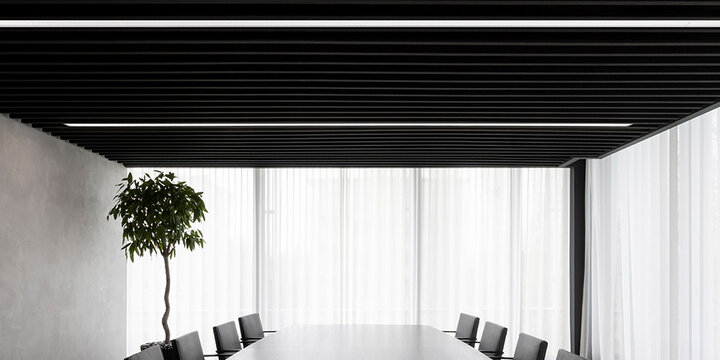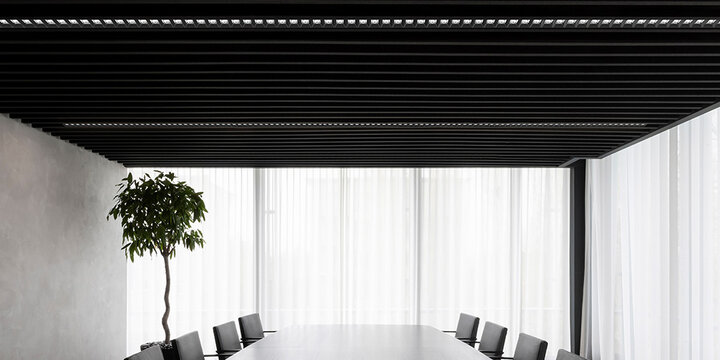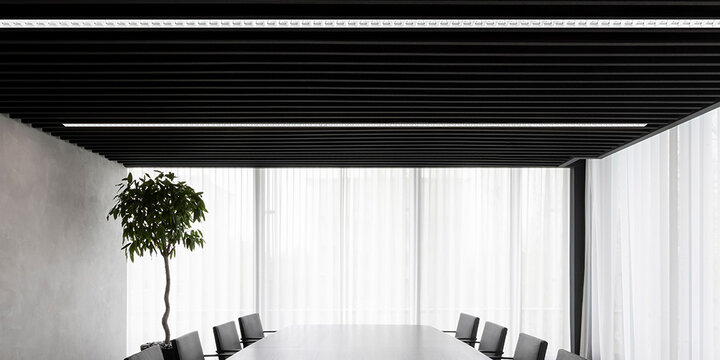 You have the dimensions. We have the solution. Because the Silica family of luminaires is exceptionally variable. Its modular system opens up a world of possibilities. You can plan your project exactly as you envisage it – the Silica keeps pace without breaking a sweat. Its uniform look takes many forms: Slim and linear. Or really compact. Square or asymmetrical. All that's possible: With the Silica modules, you can scale and rescale as you like, then choose a compatible look for your needs. And decide with complete flexibility where you need sensors. Everything's in the modular system.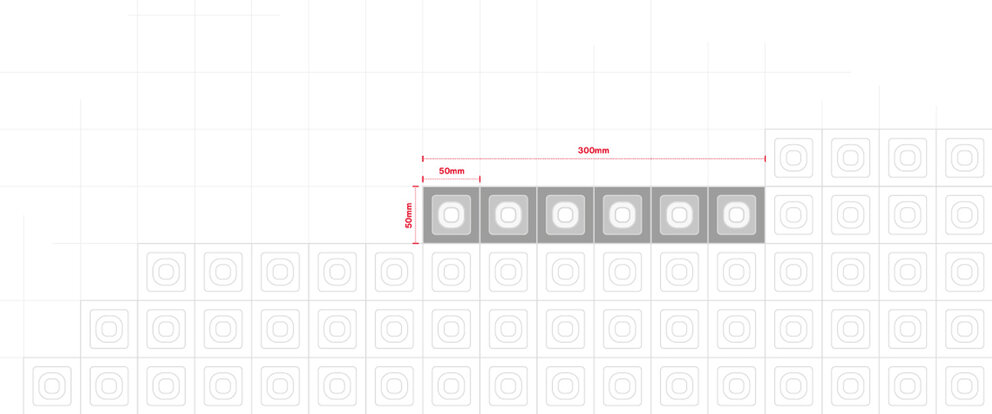 A scalable modular system for tailored project solutions.
Underlying this is a modular system that can be flexibly expanded in the basic dimension of 300mm × 50mm. This enables the Silica 21 to also meet special spatial requirements. Whether in the series portfolio featuring various lengths and looks or as an individual tailored solution – there's no limit to the design flexibility.
Allows free forms
Suitable for all
installation and
ceiling situations
Rigorous gear-tray
principle for
interchangeable
components
Full of ambiance or more neutral? Pointed or multifaceted? For each location, a different light is the perfect light. And many criteria are involved in that. Standards apply at workplaces. People in the room care about their visual comfort. And of course it should look good, too.
Jump in and design! Silica makes it all possible: You can vary and adapt light colors, luminous flux and light distribution in countless ways. This lets you turn your vision into reality, get rooms to work effectively – and contribute to people feeling comfortable all around the clock.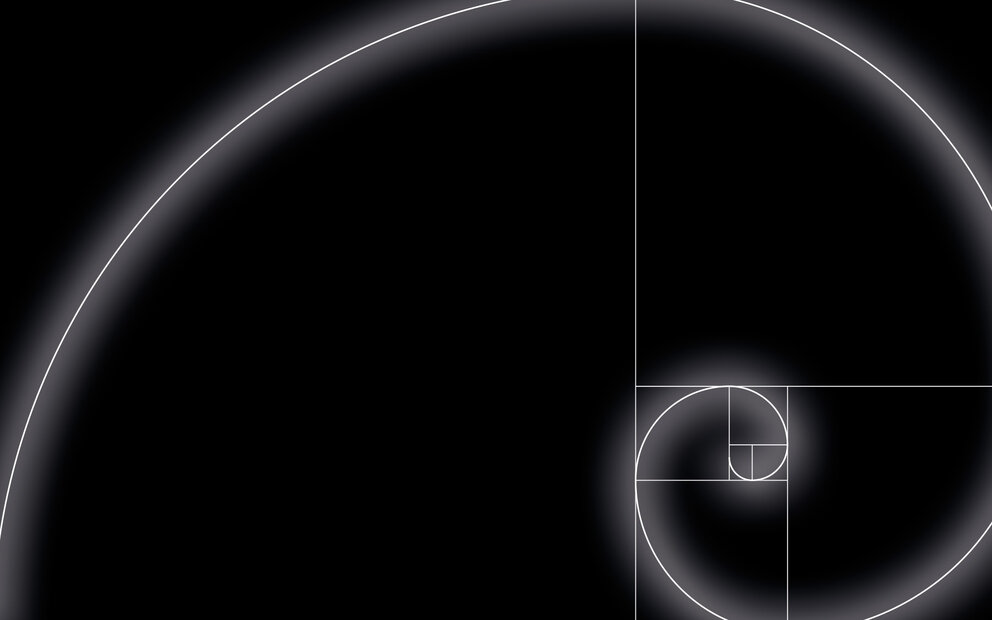 Fibonacci. The mathematics of nature.
It's a word that can give you an edge in a quiz show. And quality of life as well. But let's start from the beginning: Fibonacci was an Italian mathematician in the Middle Ages. He listed a sequence of numbers that has since been named after him. The sequence relates to the golden r atio – when visualized, it creates very harmonious images. The lens in the ELDACON® L look is also designed according to the Fibonacci principle: This gives the lens a special structure that mixes the light and provides particularly harmonious, uniform lighting.
A light that lets you work well and live well. Thank you, Signore Fibonacci!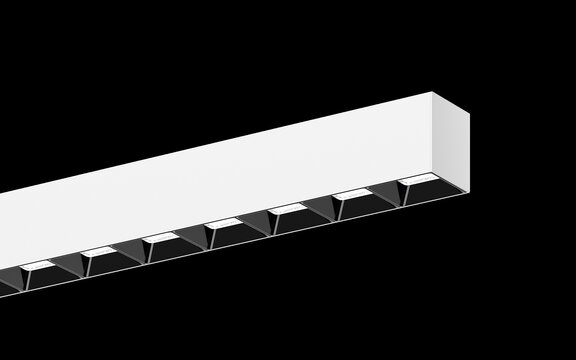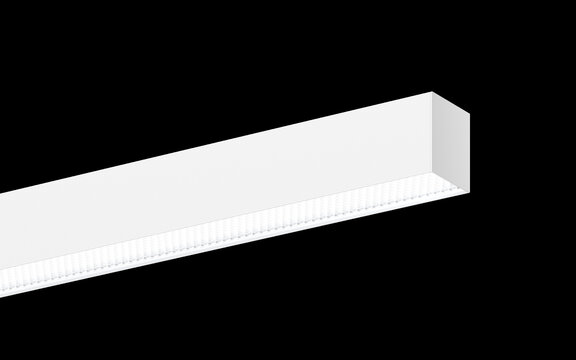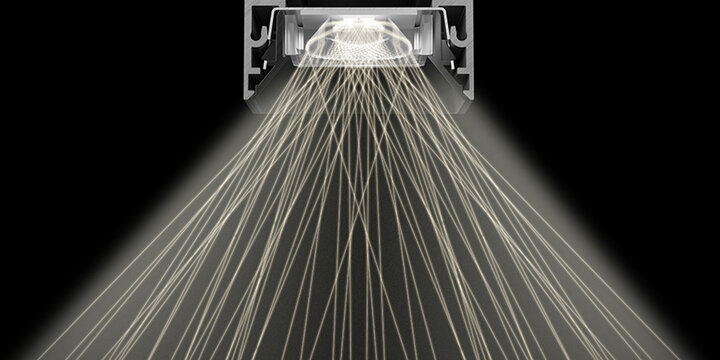 Wide distribution

Especially suited for office applications
UGR ≤ 19 for standards-complying lighting of VDU workstations
Reflector provides additional shielding against glare
Fibonacci structure on the light-emitting side of the lens mixes the light, giving the lens a homogeneous visual appearance and providing uniform lighting
High luminous flux and wide beam angle enable large luminaire spacings and, as a result, savings on luminaires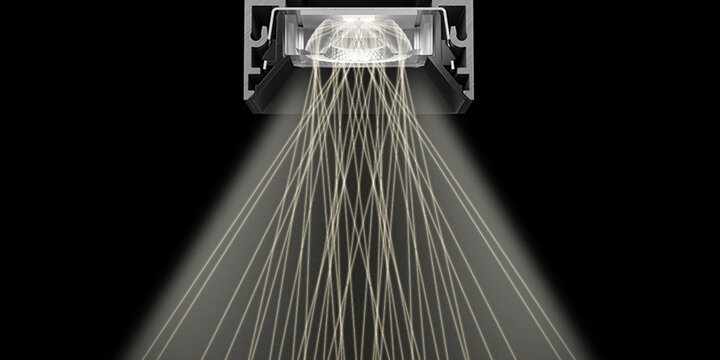 Narrow distribution

Especially suitable for higher mounting heights, accent lighting and corridors
Depending on the combination of reflector color and indirect component, standards complying lighting for VDU workstations can be achieved while providing maximum glare control
Ideal solution for very high UGR requirements as well as lighting of workplaces with computer monitors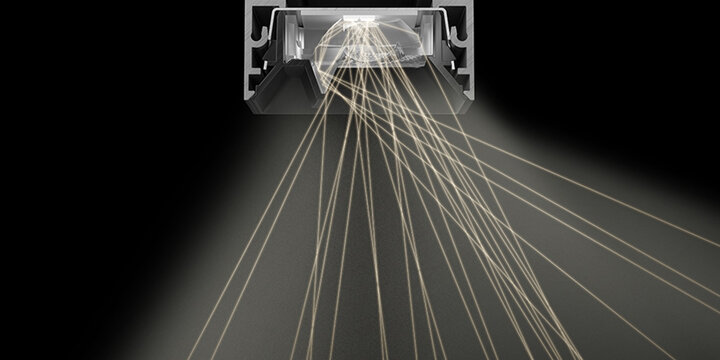 Asymmetric distribution

Especially suited for wall and blackboard lighting
Due to the lens shape offset in the reflector the wall or board can receive even, standards-complying lighting from the height of the luminaire to the floor
The lens does not extend beyond the edge of the reflector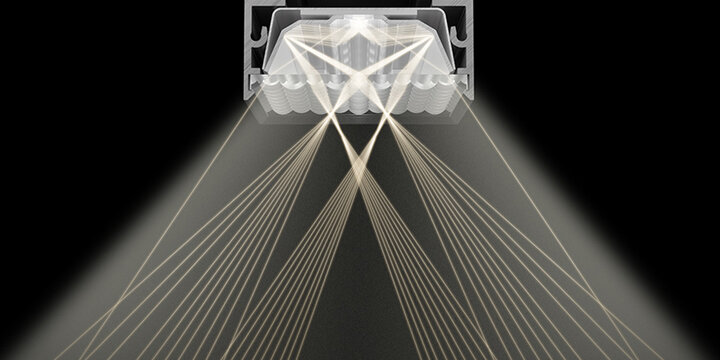 Lens cover - Homogeneous luminance

Wide light distribution is generated through lens cover
Homogeneous light-emitting surface provides simultaneous glare control (UGR ≤ 19) and standards complying lighting of VDU workstations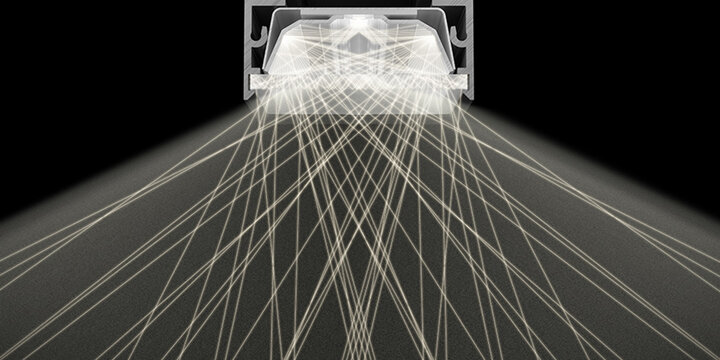 Opal cover - Homogeneous luminance

Extremely wide light distribution is generated through opal diffuse cover panel
Homogeneously illuminated cover panel distributing light at very flat angles
Enables particularly large luminaire spacings and is suitable for providing lighting with UGR ≤ 25 to very large areas
Pretty darn smart: The Silica can communicate. At the end of each profile, a DALI-2 sensor can be installed or retrofitted, thus transforming Silica luminaires into sensor luminaires that you can easily network and control. But there's more: You can connect the Silica to other systems using additional analysis functions. SITECO Connect and open interface enable luminaires to communicate with building management or Outlook. This brings real advantages to daily office life: In the future, luminaires will help book shared desks, reserve rooms, assign cleaning services and create more efficient buildings.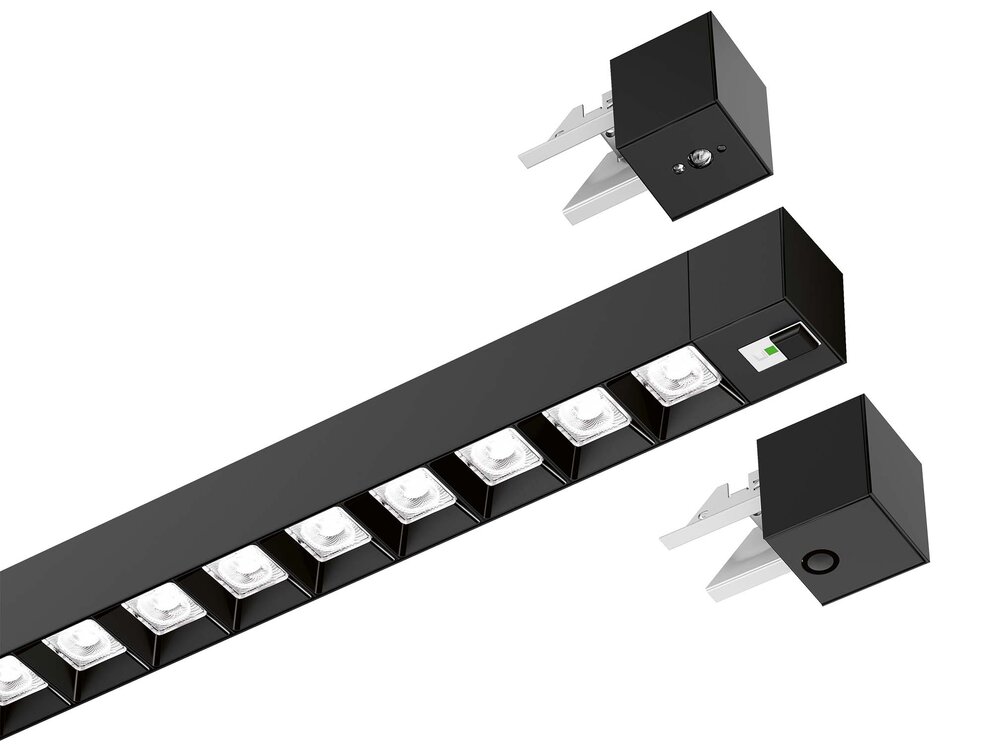 Digitalization
Our solutions including luminaires, sensors and apps enable you to collect data around rooms to intelligently manage space.
Our solutions let you intuitively use rooms by:
Detecting workplace occupation to improve space utilization – gain a decisive advantage in times of flexible work models with shared desks

Measurement of building efficiency for optimal and demand-oriented use of space

Directly connecting to the customer's data system

Acquiring environmental parameters (option)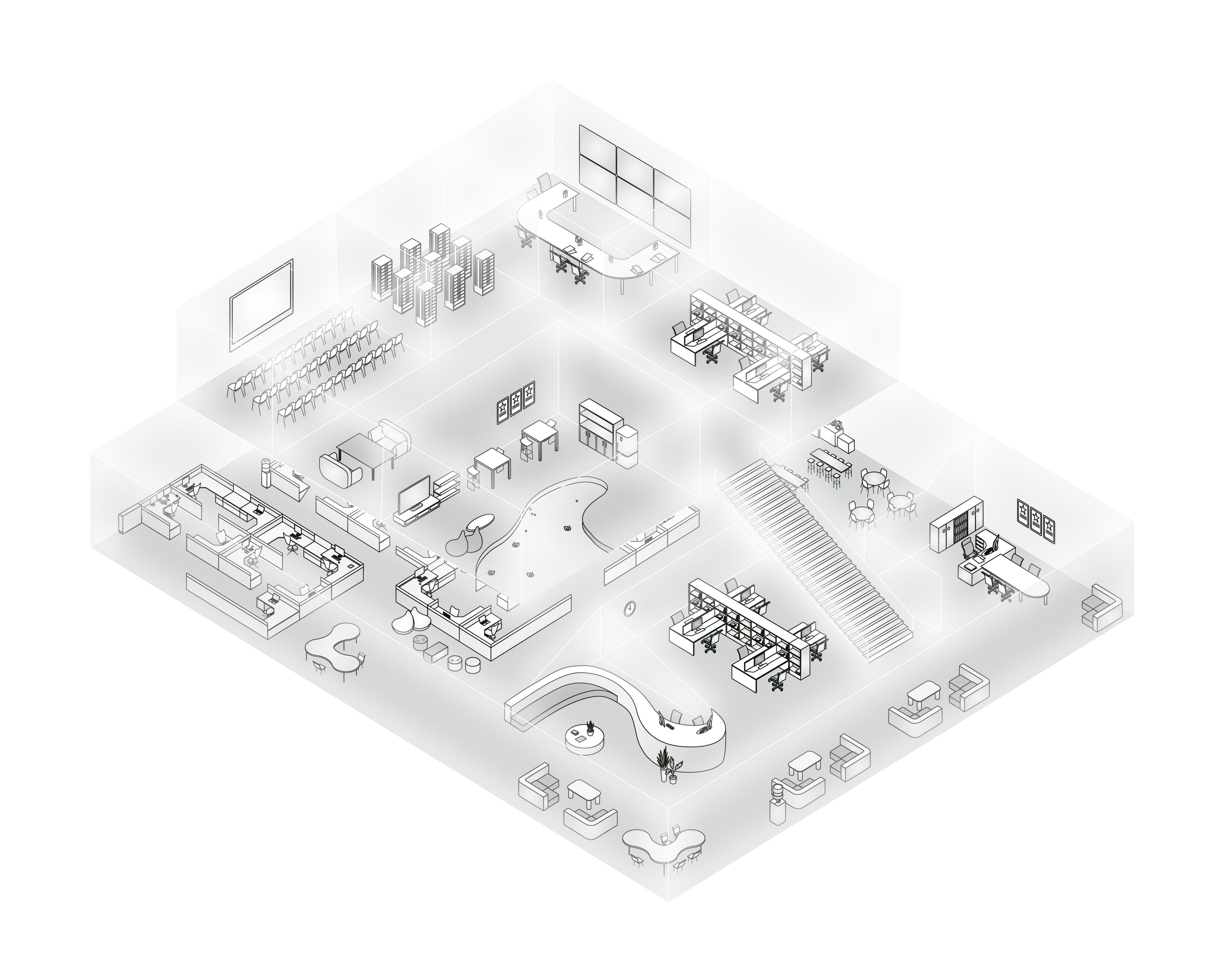 Future
Smart
Office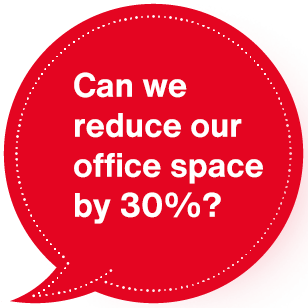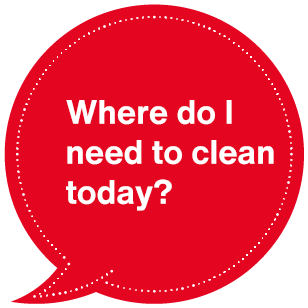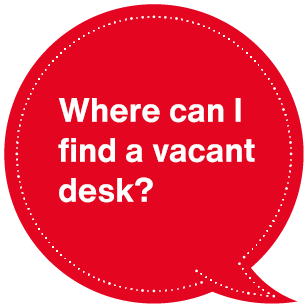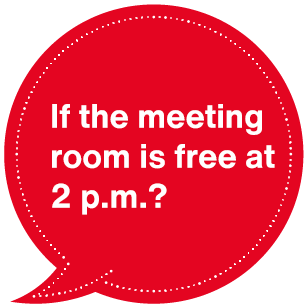 Wireless Connection -
SITECO Connect wireless
Sensor desk wireless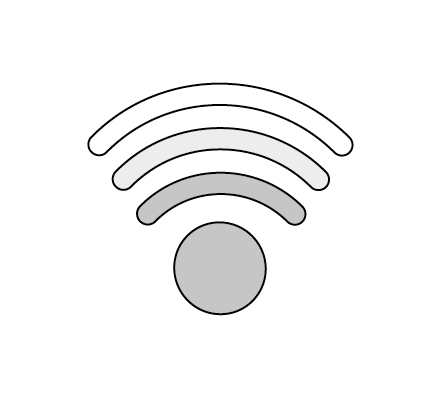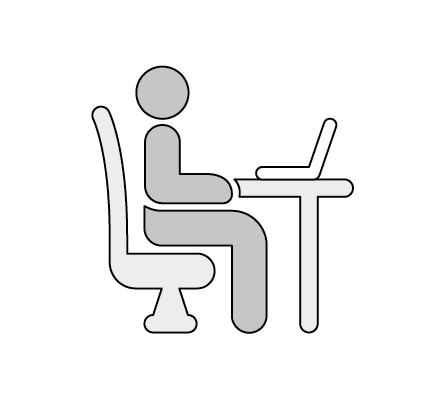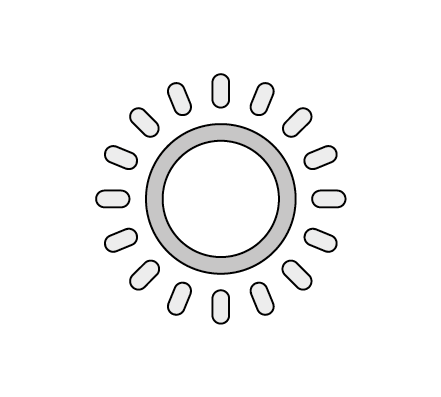 Sensor area wireless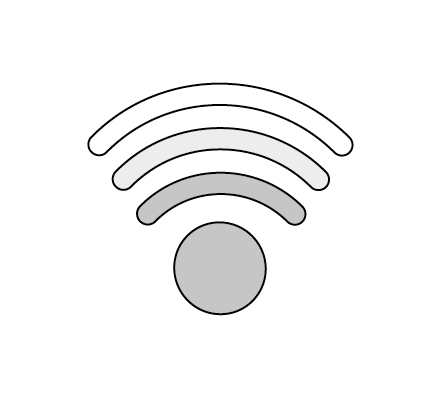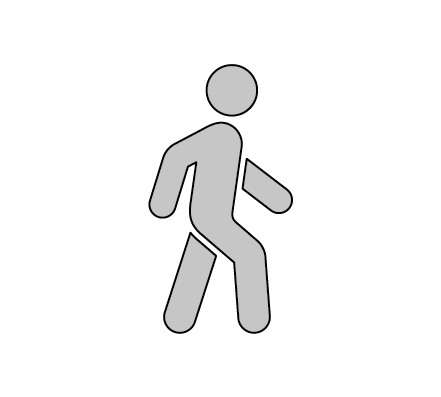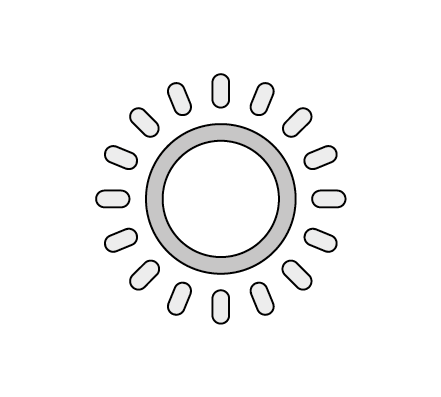 Connect wireless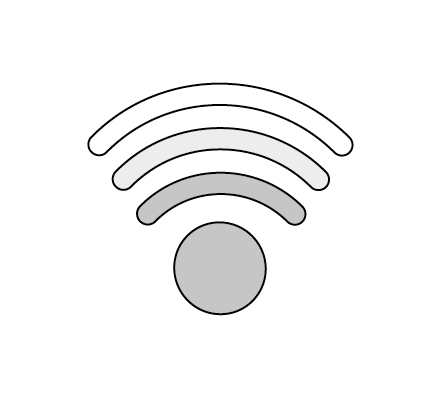 Wired connection -
Open DALI2 interface
Sensor desk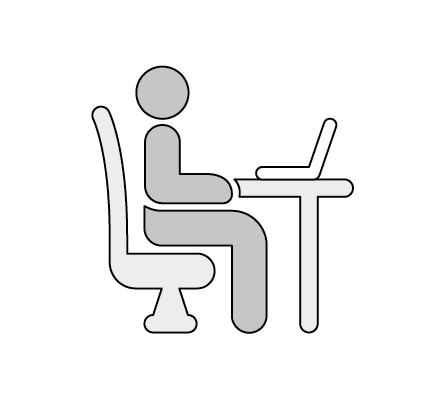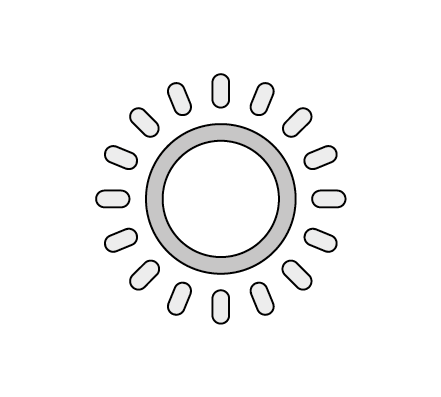 Sensor area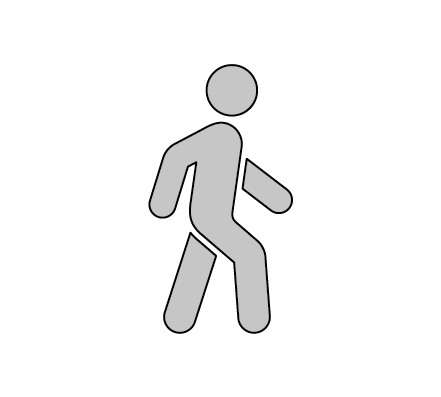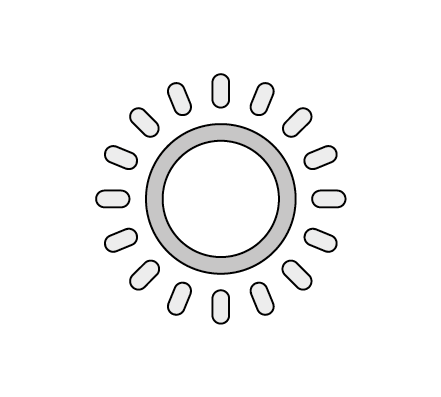 Room data acquisition -
Open interface
Sensor Advanced Analytics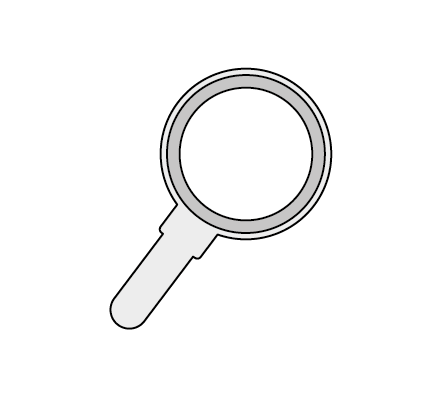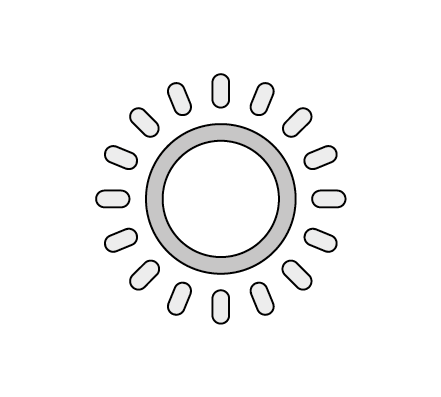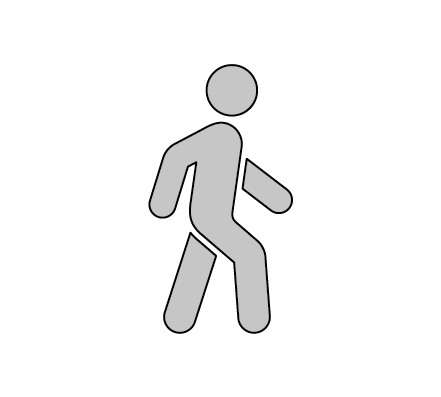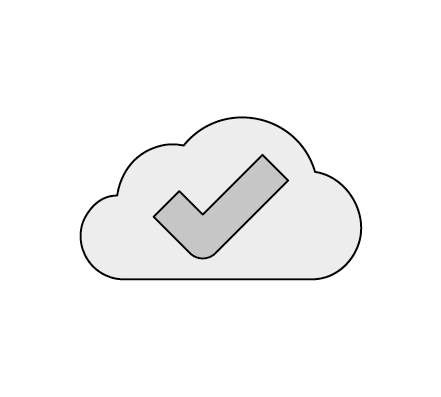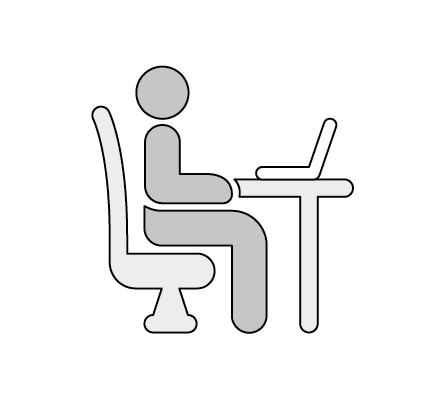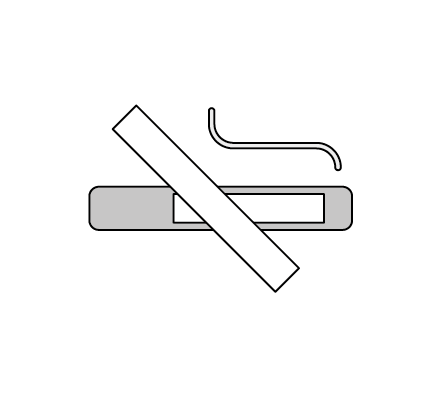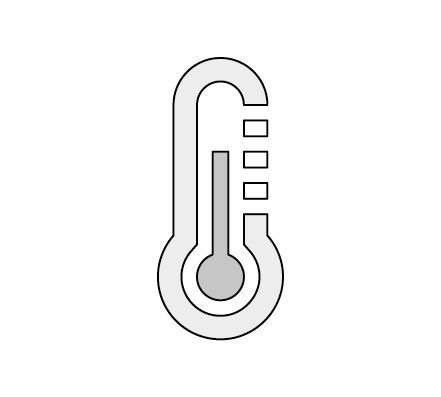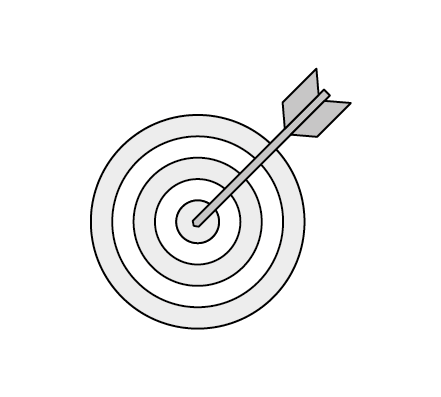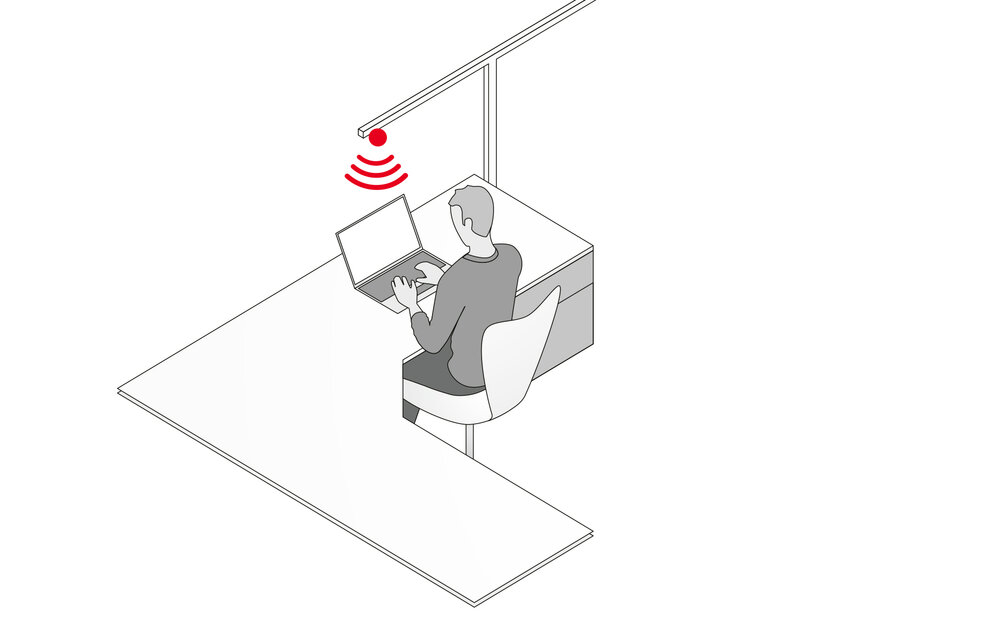 The SITECO MATRIX sensor can register and track people's movements without collecting personal data. Automatically compliant with data protection regulations.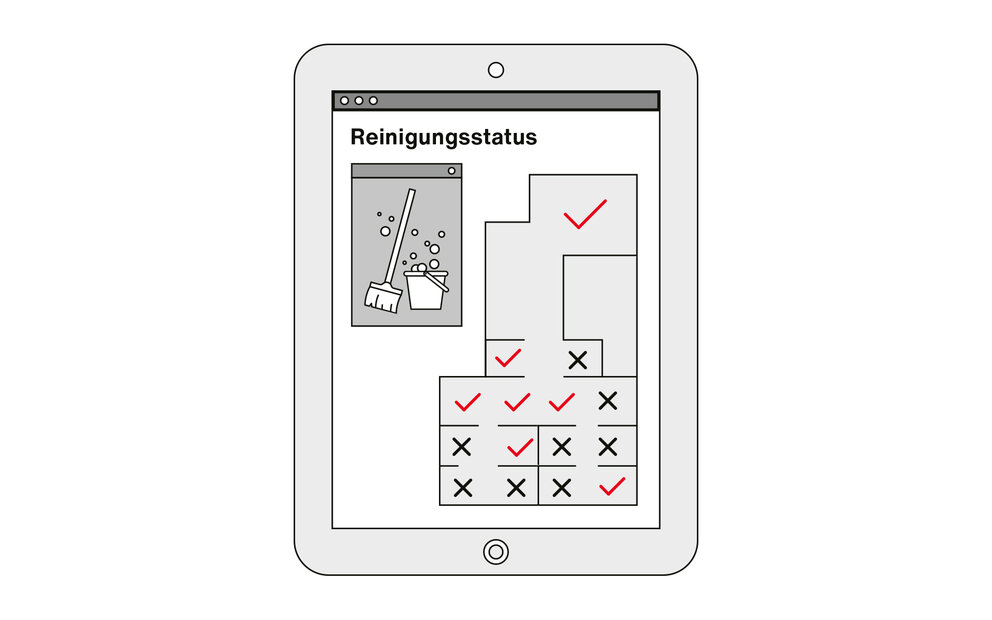 Efficient deployment of building services
Service providers for cleaning or disinfecting workplace s are only deployed where they are really needed. Automatically complies with data protection regulations.
The ideal basis for optimizing areas
You can leverage occupancy data to systematically analyze and predict room usage and adapt the room concept to the usage.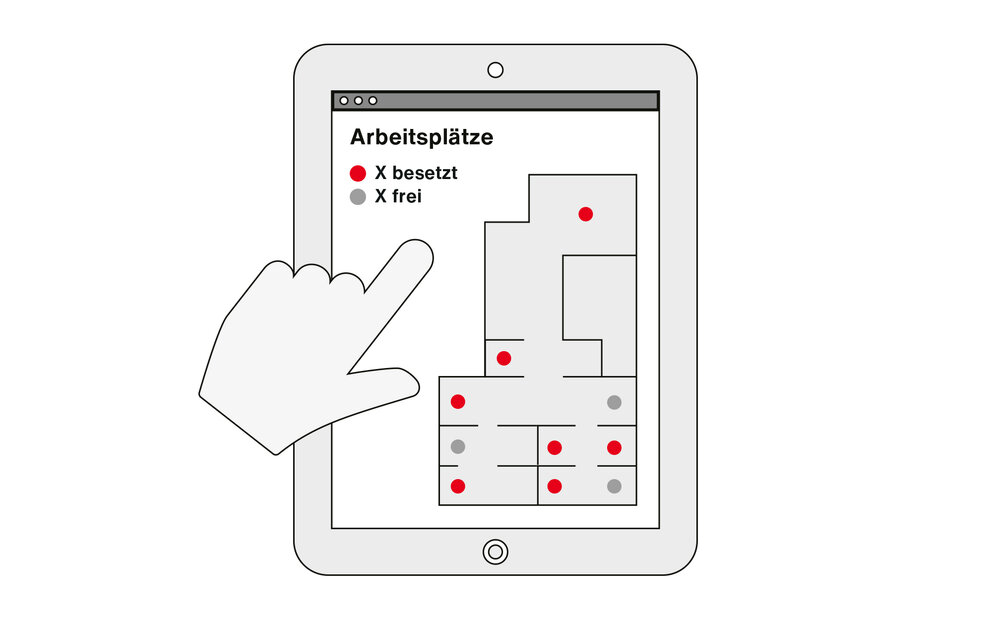 Information about open desks to work
Employees can use an app to book open desks to work. Automatically complies with data protection regulations.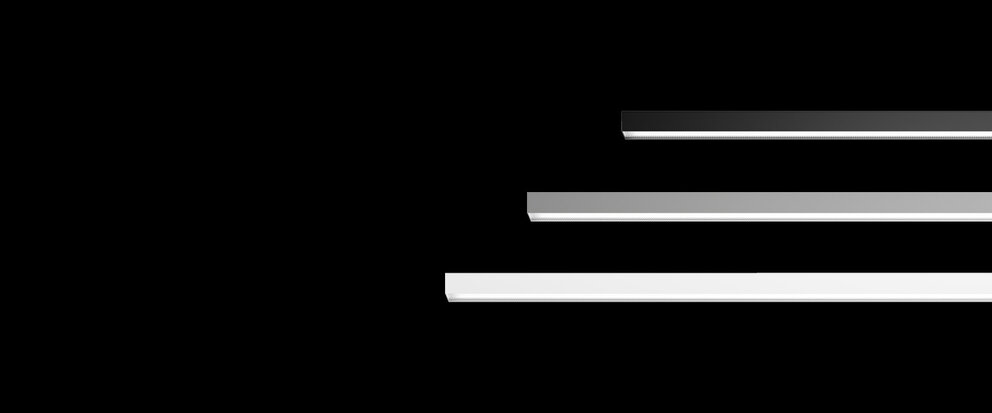 One concept –
three looks.
Find your
perfect Silica.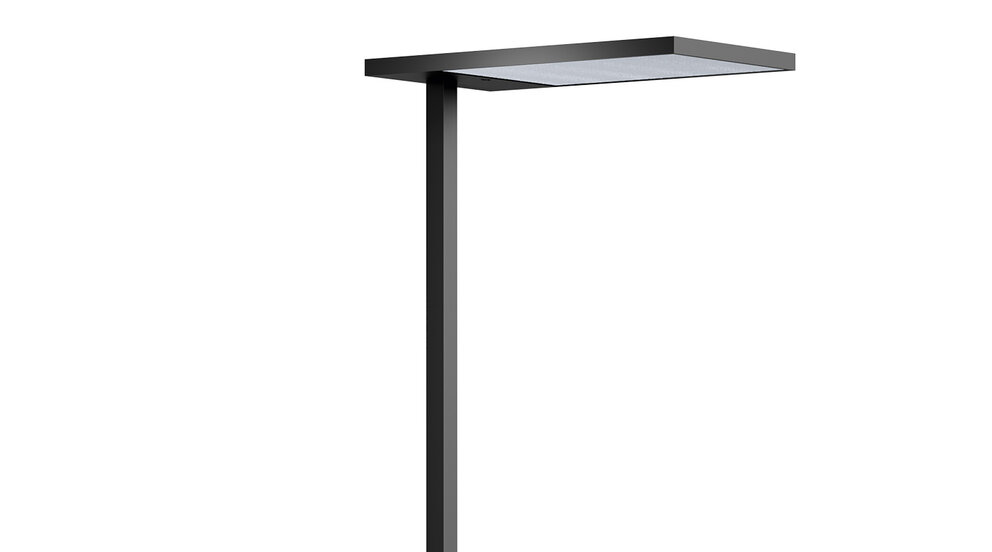 The classic, particularly slim floor standing luminaire with wide-beam, indirect light for homogeneous illumination of the ceiling.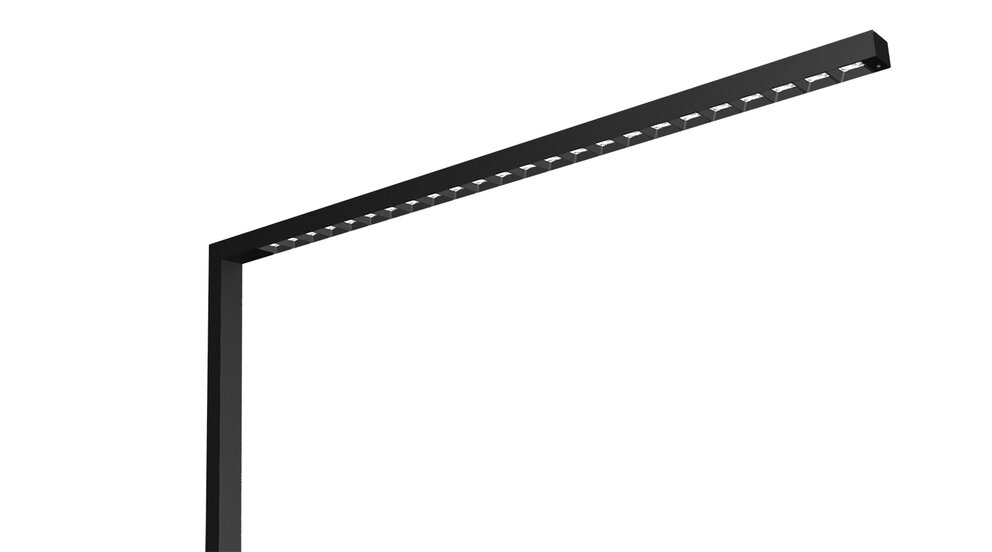 Uniform light distribution across the task area thanks to a linear, clear shape enables relaxed working without glare.
Where the variety of the catalog ends, the almost infinite variance of customization possibilities begins. SITECO offers a wide range of options for customized solutions through an experienced team of designers and engineers. Made in Germany gives us additional flexibility and speed.
We live customer proximity through flexibility & speed.
You find the Silica 21 interesting? And you want to know more about what it can do for you? Simply enter your contact details. Then we will keep you up to date.
SITECO Silica Flyer

Interested in what Silica can do for you? Find out in our new flyer. Download now: