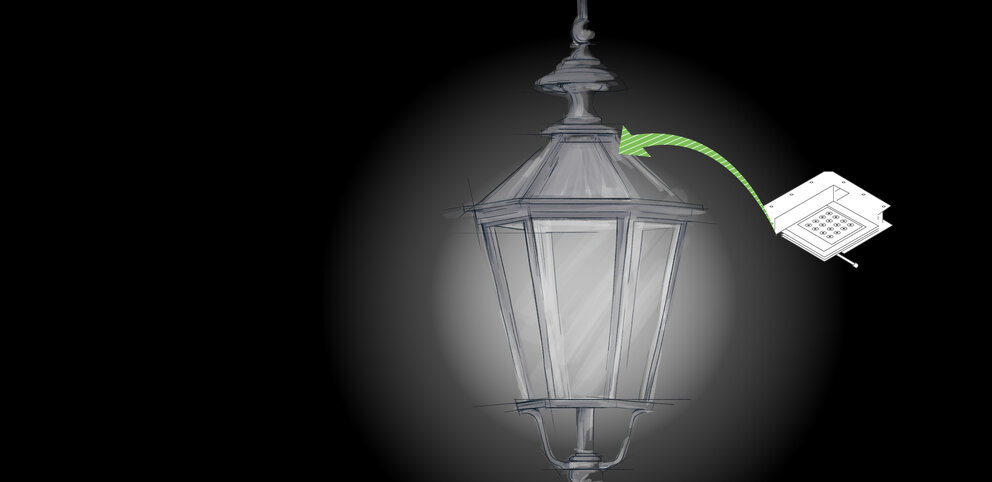 SITECO LED refurbishment system
for historical city luminaires
Making historic city luminaires fit for the future.
Optimised thermal management for reliable operation and a long service life of up to 100,000 hours
Easy retrofitting and adaptation to existing luminaires thanks to flexible mounting plate
Also available in the insect-friendly light colour 2,200 K
Highly economical solution with quick amortisation within 2.4 years
History and modernity in harmony.
The SITECO LED refurbishment system achieves what was previously almost impossible: highly efficient light comes out of historical luminaires in a well-known design. And in addition to the savings, there are other benefits: Lamp changes are no longer necessary, less insects are attracted, and the casings need to be cleaned less often.
Save up to 90% energy and CO2 emissions.