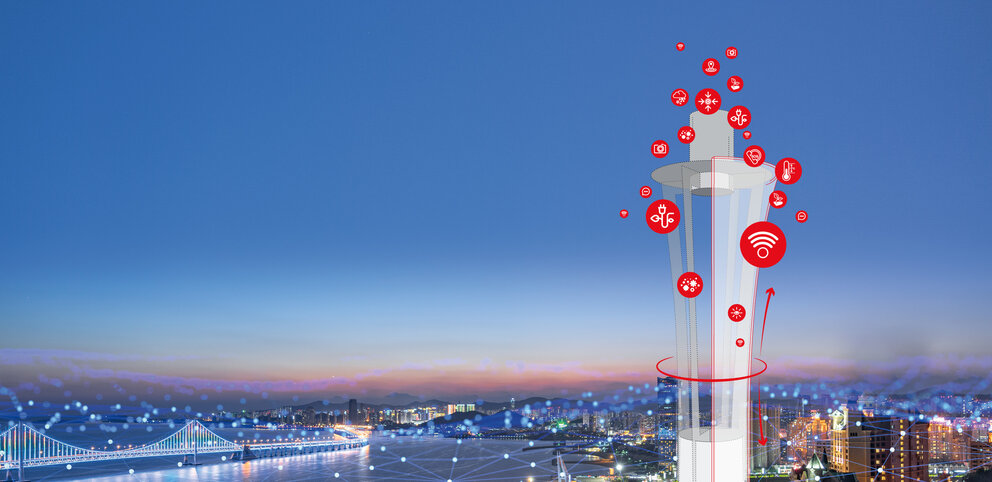 Smart Pole Concept
Foundation of a great big future.
The digitalization of urban space is moving forward. Cities and municipalities are getting smart – and they are doing so at a faster and faster pace. It simply makes more sense if modern city planning considers not only what is possible today, but also leaves room for the technical advances of tomorrow. A small structural element that provides this space in the truest sense of the word is the SITECO Smart Pole Concept. It forms the secure home for multifaceted Smart City components and turns existing outdoor LED luminaires into the flexible foundation of a Smart City infrastructure. Customized to meet your exact needs in terms of dimensions and design while remaining secure and simple.
A clear focus on the future: Urban design meets a smart world of possibilities.
Room for visions. Room for possibilities.
Wall outlets, WiFi, cameras, speakers, sensors. You alone decide just what should go into the Smart Pole Concept. There is plenty of room for a wide range of hardware, not to mention the absence of any unattractive patchworks on masts and luminaires. The design of the adapter fits harmoniously into the overall picture while all smart components are safely and securely protected.
The city of tomorrow will be boundlessly flexible – thanks to the SITECO Smart Pole Concept.
10 major reasons to use smart lighting and apply the Smart Pole Concept right now
To increase safety
To reduce costs
To optimize operational management
To use government subsidies
To protect the climate
To reduce CO2
To protect plants / animals
To invigorate tourism
To provide lighting based on needs
To reduce vandalism
Customized project solutions: a standard luminaire can be turned into a smart light point so easily.
Remove the LED light head.
Attach the individually configured Smart Pole Concept and fasten it with a quick-mount screw.
Supply power to the Smart Pole Concept using the existing line.
Reattach the old light head and connect it to the Smart Pole Concept.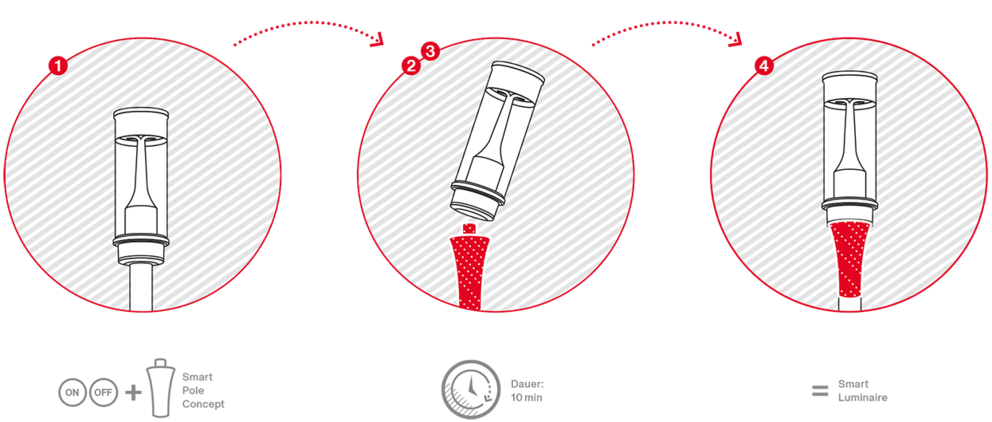 The SITECO Smart Pole Concept fits all masts with a spigot size diameter of 60 mm and 76 mm. It is also compatible with luminaires made by SITECO and other manufacturers. As a result, any LED light point can be turned into a provider of the widest range of smart functions. In only a few minutes. The adapter is simply installed between the mast spigot and is connected to a power source there. The smart components communicate with the control unit in the luminaire. But the adapter itself has plenty of room for adding your own control units.
Minimum effort, maximum possibilities.