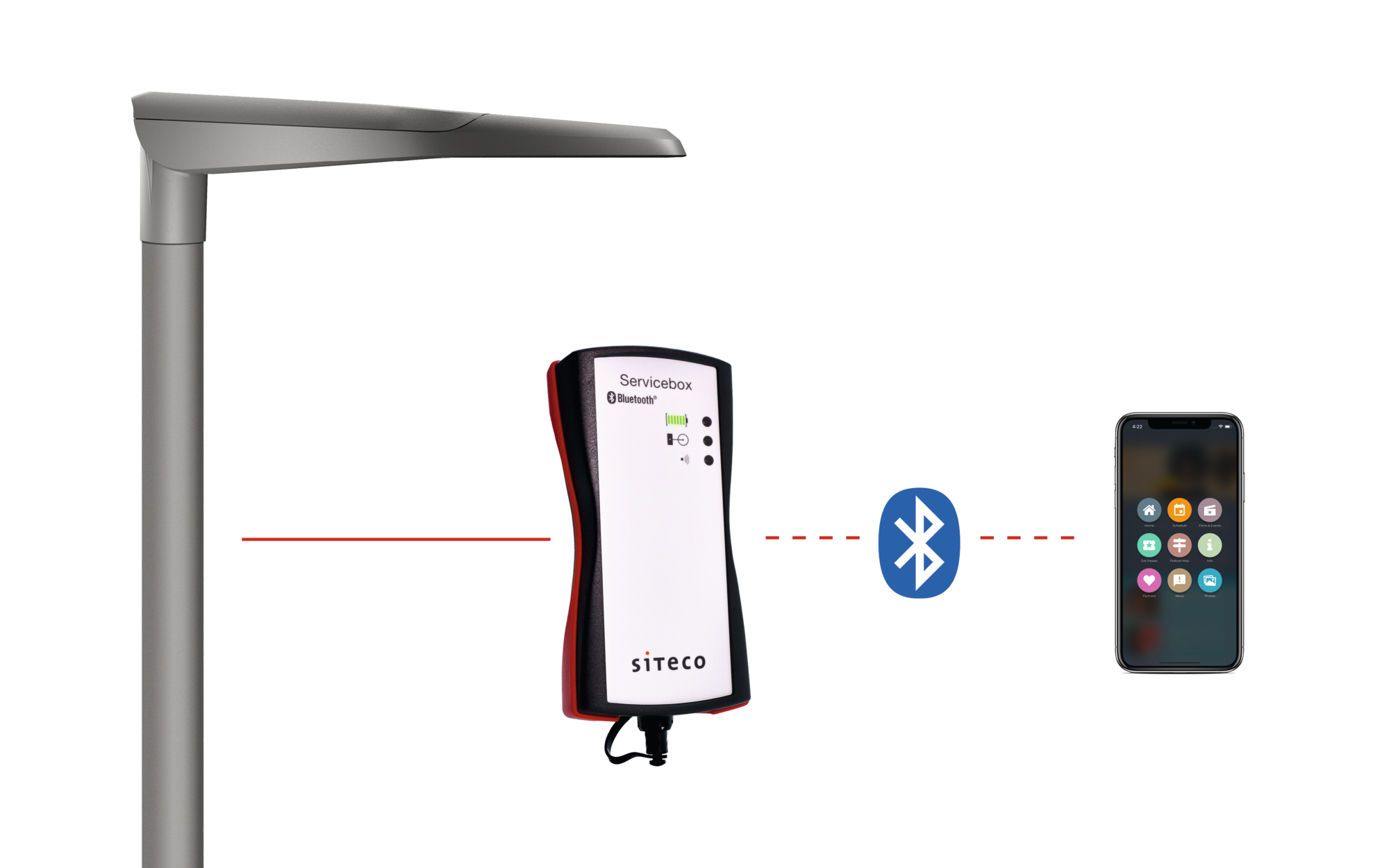 on-site setting and diagnostics of luminaires
SITECO outdoor luminaires are intelligent. New strong functions make the nervous system complete and bring giftedness! We are fascinated and want to get you enthusiastic about this quantum leap. Because that leads your city into the future. Intelligent, interactive, intuitive, integrative. This is our SITECO iQ formula.

Auto-Match: If a component in the luminaire is replaced, it automatically receives all the settings and information from the system and is taught in independently.
Night-Set: dimming via automatic night setback.
Smart-Wire: control wire used in many ways. Dimming and switching of up to 10 light scenes.
Lumen-Switch: Adjust the luminous flux at any time.
CLO 2.0: The luminous flux of the luminaire remains constant throughout its service life. Ambient temperature and dimming are taken into account.
Desk-Remote: Adjusting the luminaire in the workshop.
Street-Remote: Adjusting the luminaire from the sidewalk.
Intelligent outdoor lighting with the highest iQ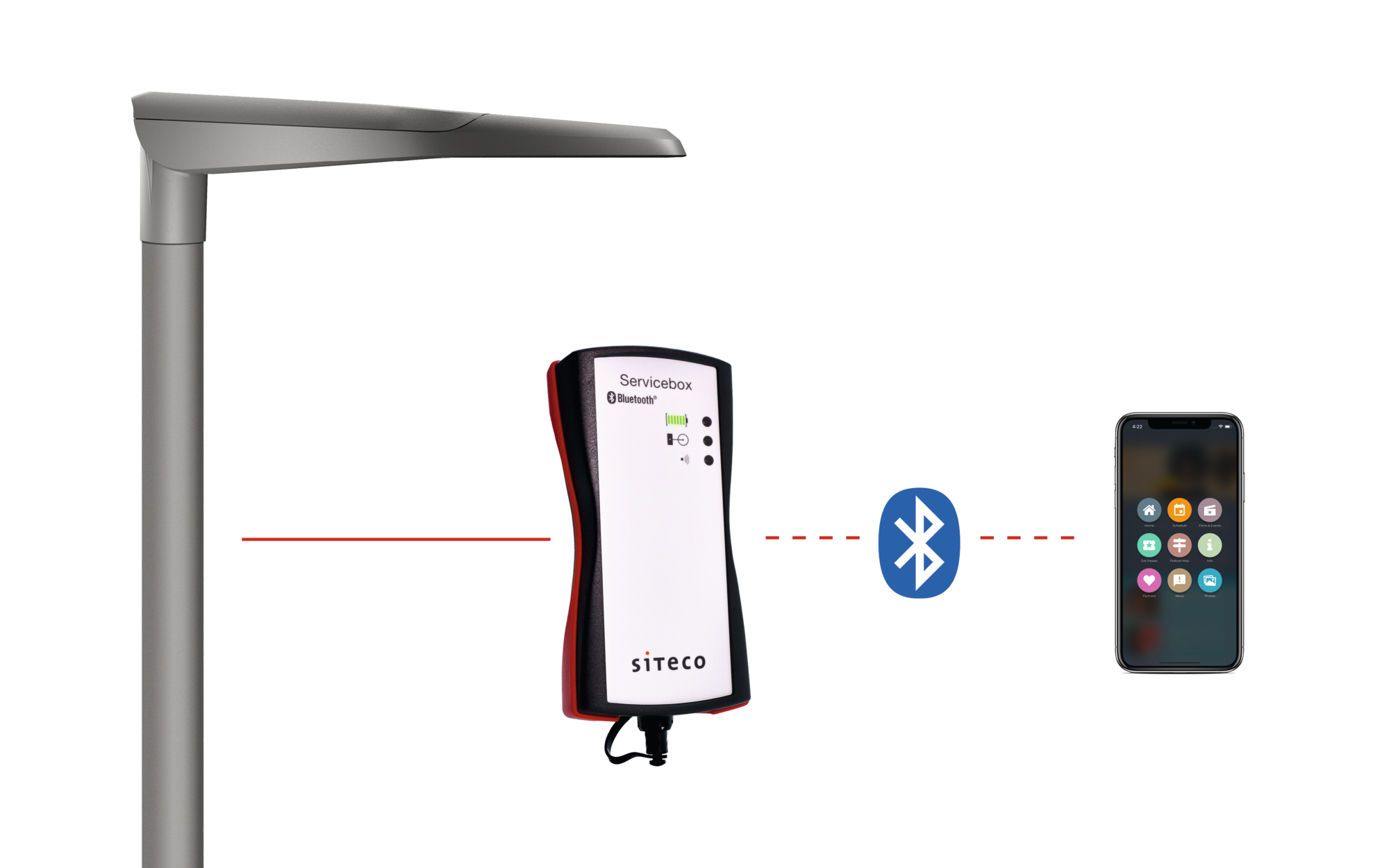 Specials
Åpne de tekniske dataene, utfør parametrisering, vis diagnostiske data og opprett et armaturregister med bare ett system
Rask og enkel identifisering av armaturen ved hjelp av en QR-kode
Configuration of SITECO® outdoor luminaires with the iQ app and Service Box on the mast door or on the luminaire
Enkel brukerveiledning med automatisk dokumentasjon av innstillingene
Fri bruk av grunnfunksjonene, f.eks. QR-kode og parametrisering av SITECO®-armaturer
Separate brukerroller for "operatør" og "installatør" muliggjør sikker, enkel og feilfri betjening av servicepersonell
Configuration & Datasheets
Results
No products available for this filter configuration.