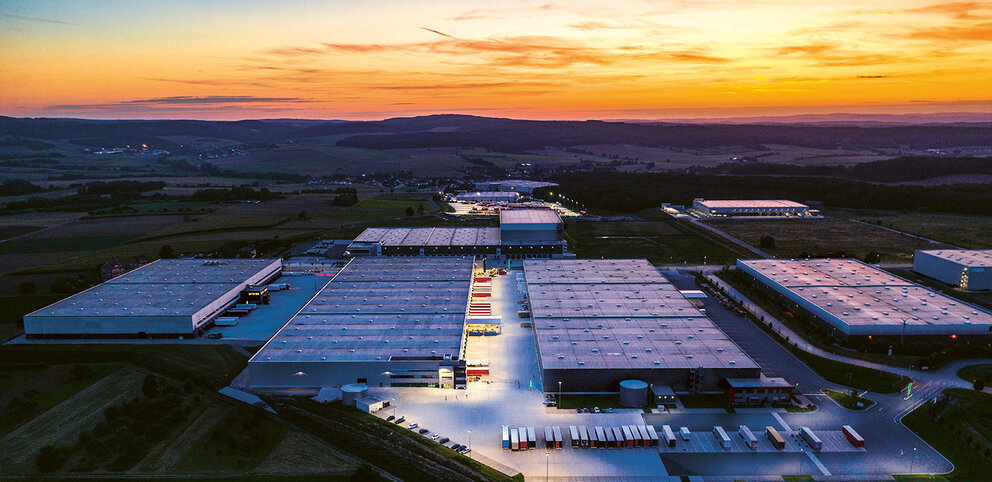 Future
Industry & Logistic.
Production and logistics in a new light.
How we will produce, store and transport tomorrow is uncertain. One thing is certain: the future of the operation must be secured first and foremost. That's why we offer maximum future-proof lighting solutions: reliable, efficient, flexible.
Cost management and long-term competitiveness are directly related. In addition, companies today are expected to make a noticeable contribution to reducing carbon emissions. Future-oriented lighting technology enables dramatic cost and CO2 savings.
Different technological options cause considerable investment risks. This makes it all the more important that the entire infrastructure in production and logistics is intelligently designed to offer extreme flexibility. Maximum adaptability in the application and the highest compatibility are the basis.
80 % of our perception is visual. Light provides energy and generates safety, security and well-being. Nevertheless, companies today orient themselves almost exclusively to occupational safety standards and regulations. Modern lighting technology exploits the real potential of lighting quality - for greater well-being, motivation and success.
For us, tomorrow's industry & logistics is the focus for innovations in lighting. The influence of lighting in industry is huge. Whether Industry 4.0, ESG goals such as sustainability or the motivation and safety of your employees - light plays a central role in the industry & logistics of tomorrow.
Our lighting solutions are much more than lumens and watts. They bring the digital infrastructure of the future into your buildings. With open interfaces and unlimited possibilities for your digitalisation, they create perfect working conditions, maximum safety and increase motivation and well-being. They are the lever for a dramatic reduction of your carbon footprint thanks to highly efficient, modular and sustainable product concepts - whether for production, logistics, office or open area.
SITECO is your partner for the challenges of today, tomorrow and the day after tomorrow.
Save energy and CO2 with rapid payback. With SITECO lighting solutions for your industrial and logistics buildings, this is no contradiction. Thanks to innovative technology and control, you can reduce your energy consumption and operating costs by up to 80%. Payback times of less than 2 years are the rule rather than the exception - especially when combined with government subsidies. But for us sustainability extends beyond this. We offer highly durable solutions and consistent recycling management - over the entire life cycle from production to disposal.
Old lighting systems are energy guzzlers. Expensive to operate and requiring intensive maintenance. In addition, T5 and T8 fluorescent lamps will be banned from 2023. High time to renovate!

SITECO lighting solutions save up to 80 % in energy and maintenance costs. Payback periods of less than 2 years are the rule rather than the exception - especially when combined with government subsidies. And refurbishment potential is everywhere: in production, logistics, offices or outdoor facilities. Whether it's a completely new installation or a practical modernisation of the existing infrastructure - SITECO does the work for you. From status review and planning to application for subsidies, installation and commissioning.
Light is everywhere where people interact. The ideal infrastructure for the digitalisation of your buildings. SITECO solutions become the backbone of your building infrastructure. IoT ready, exclusively with open interfaces - extendable at any time, without dependencies or "lock-in" effects. A solution with maximum flexibility: The unique design of our Licross trunking system with its 14 copper conductors enables ultra-fast data transmission for a wide range of applications, from emergency lighting and video surveillance to asset tracking. Easy to integrate into all building management systems for site-specific as well as cross-site analysis and control functions.
Light influences our bodies - visually, emotionally, biologically. It increases motivation, performance and well-being. The natural course of daylight sets the pace for our inner clock with colour temperature, illuminance and light dynamics. Technology is only the basis. Planning, configuration, installation and programming must be perfectly matched to your needs and individual circumstances. For us, that's SITECO HCLlive.
Would you like to learn more about biologically effective lighting? Click here to go to HCLlive.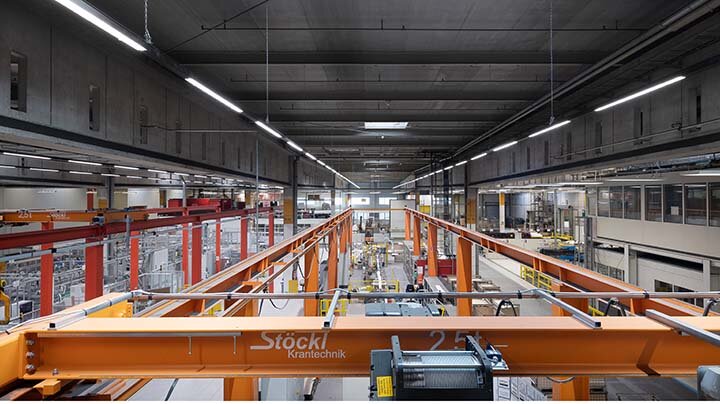 The right lighting for your production

The individual working conditions in production facilities place high demands on lighting and require individual solutions. For SITECO, this is not a contradiction but a matter of course: perfect visual conditions under adverse conditions such as dust, vibrations, humidity or extreme temperatures. Whether the highest hygiene requirements or extreme visual tasks, our highly efficient and robust lighting solutions create perfect working conditions, increase productivity and at the same time reduce operating costs and maintenance work with a long service life.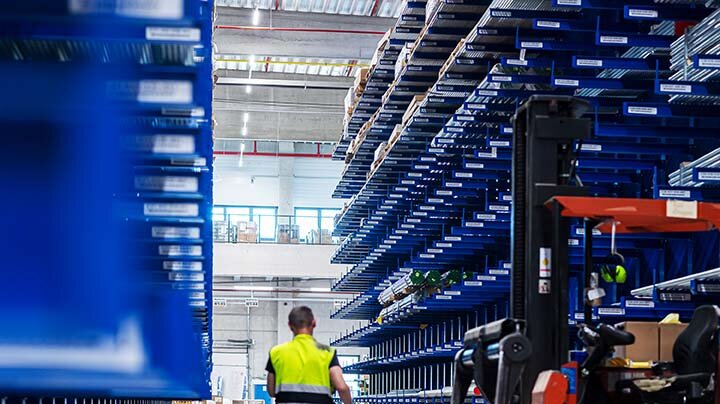 The right lighting for your logistics
Logistics halls and warehouses place high demands on lighting and require individual solutions. High ceilings, narrow aisles, numerous shelf levels and mostly no daylight in large and windowless halls. For SITECO, this is everyday life - our solutions guarantee safety and a high level of visual comfort thanks to powerful and perfectly glare-reduced lighting systems, which are perfectly matched to a wide range of ceiling heights thanks to flexible optics. Combined with intelligent control especially for warehouse areas, we not only create perfect working conditions but also minimise energy consumption and operating costs with a long service life.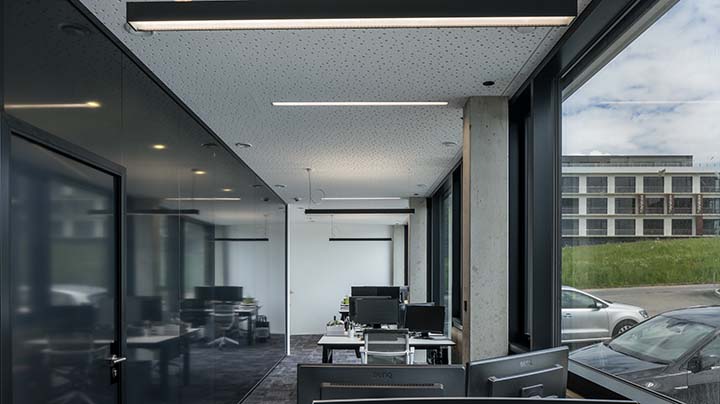 The right lighting for your office
The world of work is changing. Modern work structures, digitalisation, the switch between office and home office place individual demands on lighting. Secondary areas also place high demands on individuality and flexibility - whether entrance and exhibition areas, sanitary facilities or corridors and staircases. Regardless of the area, SITECO lighting solutions create perfect working conditions, for a place where creativity is encouraged and great ideas are born. They design spaces that think for themselves and bring a digital infrastructure with open interfaces for intelligent building control into your building. All of this is maximally sustainable, with a dramatic reduction of the CO2 footprint and within modular and sustainable product concepts.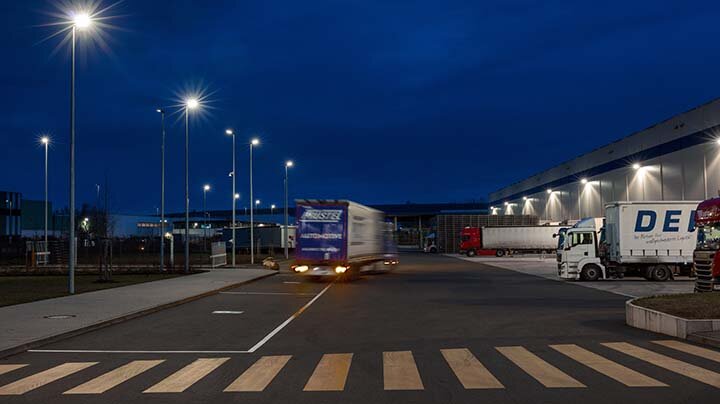 The right lighting for your outdoor areas.
Every industrial site includes parking lots, roads, paths, facades and handling areas. Maximum safety and perfect illumination is a necessity. SITECO has the perfect outdoor lighting for your individual requirements: highly efficient, powerful, long-lasting and robust. Anything from floodlighting, street lighting or any other application around your buildings.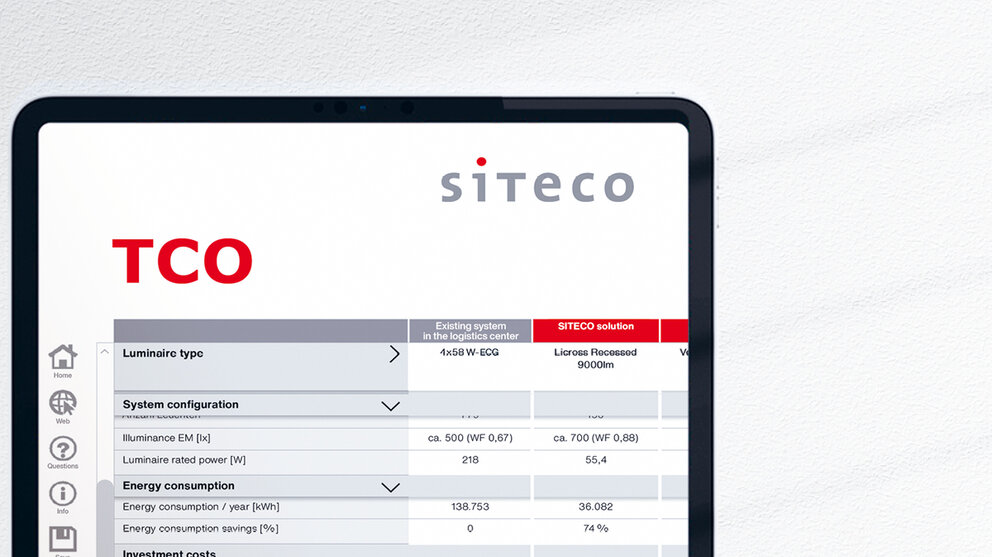 If not now, then when. Our specialists show you what's possible by
analysing the specific conditions at your site.
Hand in hand with architects, lighting designers and electrical contractors, we translate your functional and design requirements into your ideal technical solutions – made tangible using state of the art visualization.
SITECO enables all scales, from pilot projects to a big step.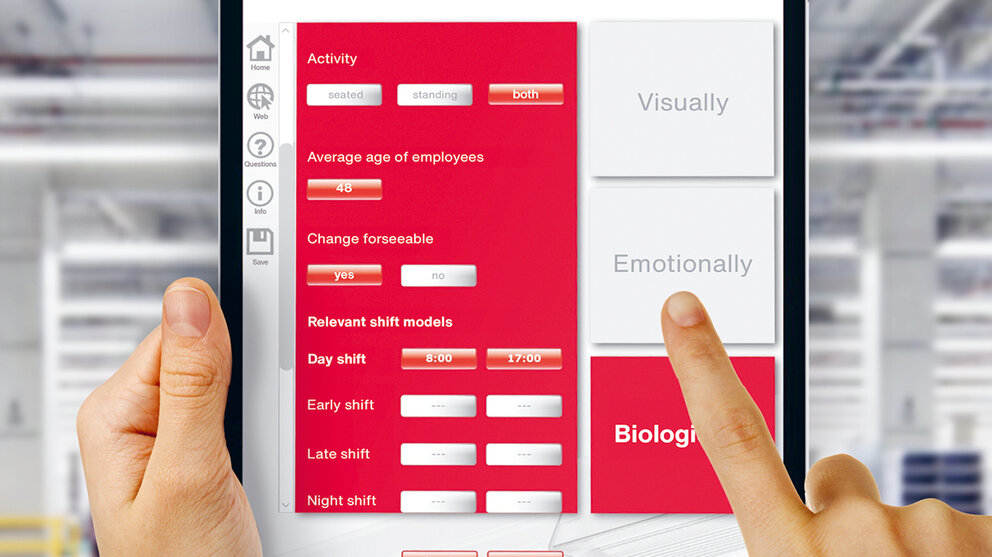 On paper, anyone can do HCL nowadays. We transform it into reality. HCLlive is our promise to achieve the greatest benefit from HCL in your specific situation.
During the process we support and accompany you, from holistic planning, installation and commissioning to fine tuning.
SITECO HCLlive is a new dimension of light.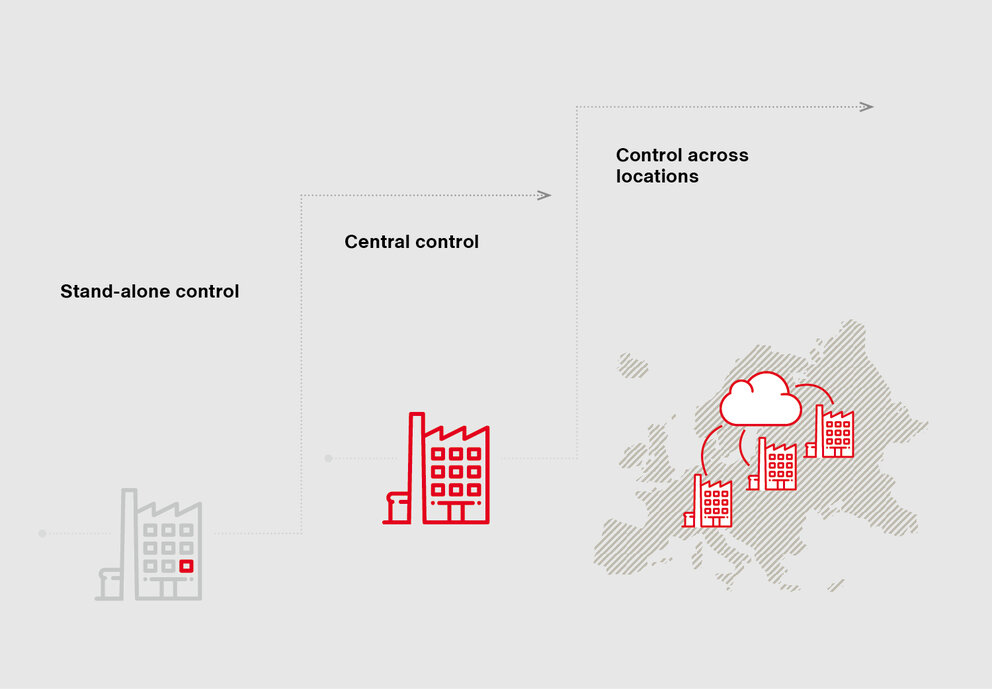 Now or later. We create the infrastructure that leaves all your options open. From the simple plug-and-play control to the fully intergrated building management system – SITECO Connect delivers tailor-made solutions. And we accompany you through the entire process: Planning,
programming and commissioning.
SITECO Connect for next-level digital solutions.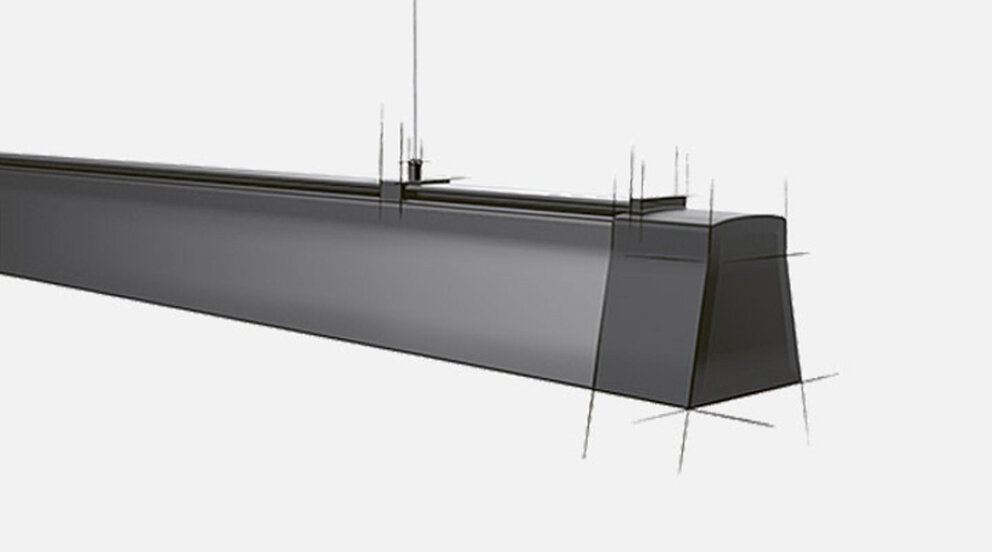 When the options in the catalogue end, the almost infinite variety of customized options begin. SITECO offers a wide spectrum of customized solutions thanks to its experienced team of designers and engineers. Made in Germany also means we provide additional flexibility and speed.
Ideal customer proximity via flexibility & speed.
Downloads – Do you need more information?