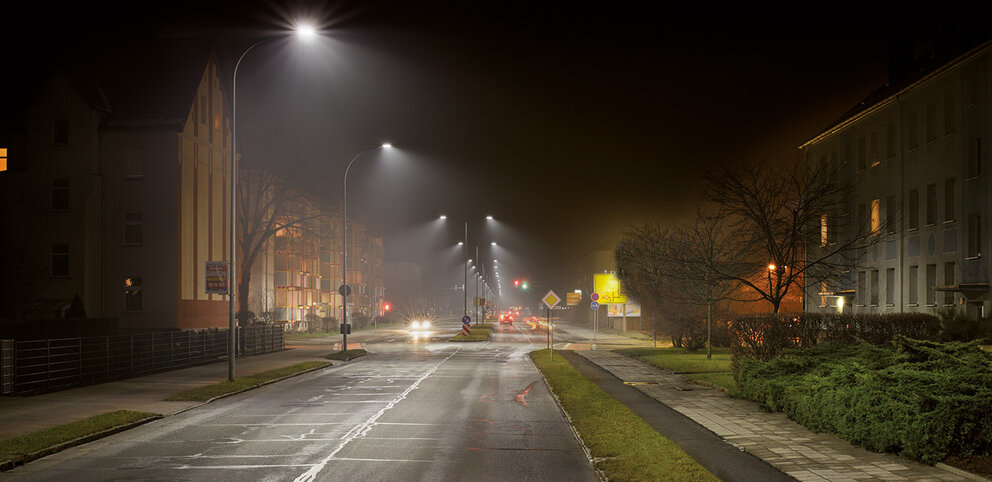 City of Guben, Germany
Intelligent light management system for even better efficiency.
The Brandenburg city of Guben modernized its street lighting and converted the light points to modern, energy-saving LED technology. To tap the full savings potential of the LEDs, the project integrated and connected all of the SITECO Streetlight SL 10 luminaires in one intelligent light management system. The result is a very tailored and thus highly efficient and cost-optimized lighting solution with excellent quality of light throughout the refurbished area. It allows Guben to reduce energy consumption by some 60 % compared to the old system.
| | | | | | |
| --- | --- | --- | --- | --- | --- |
| Customer | Location | Products / Solutions | Year | Architect | Planner |
| City of Guben | Guben, Germany | Streetlight SL 10; SITECO Connect control system | 2013 | - | SITECO |