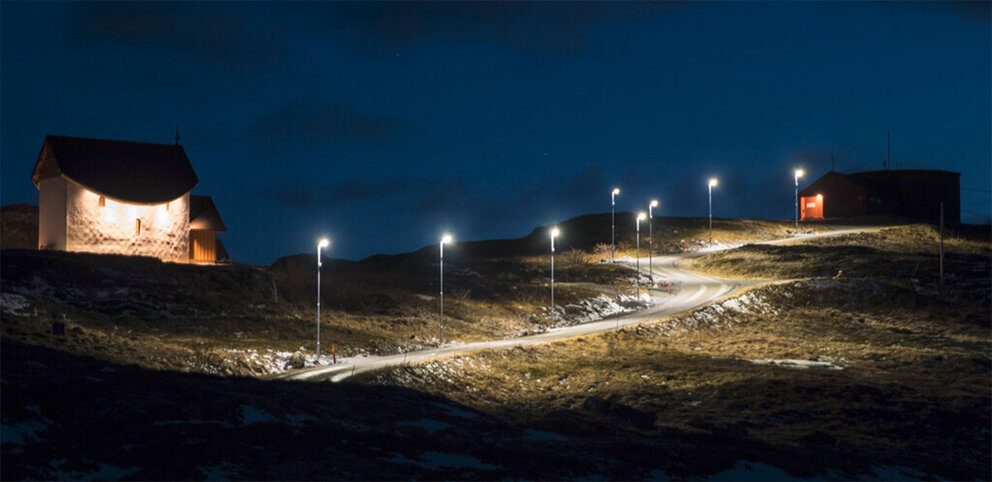 SITECO
Lighting Design Award 2018.
Traena Urban Lighting – Norway
SITECO was nominated for the Norwegian Lighting Design Award 2018 with its Traena Urban Lighting project. Træna Urban Lighting is a pilot project that promotes a more deliberate interaction with light and lighting design. The project aims to show the importance and influence of lighting in the peripheral and rural areas of northern Norway. Little daylight in winter, untouched nature and northern lights characterize the project location.
Lighting design for the winter months
From conception to implementation, the project centered on user interaction and local collaboration to develop a locally based and durable lighting solution. The project aids both the advertising and awareness of the use of lighting, lighting design and participation processes as drivers for site development in the suburbs of Norway. The project has attracted great interest among municipalities, the tourism industry and urban developers.
SITECO aims to explore these aspects with the Træna Urban Lighting pilot project. The project was initiated by project manager Hilde Sofie N. Olaisen and the lighting concept designed by Bulut Büküm. The project was developed in close cooperation with the municipality of Træna in order to ensure the purposeful use of light and lighting design.