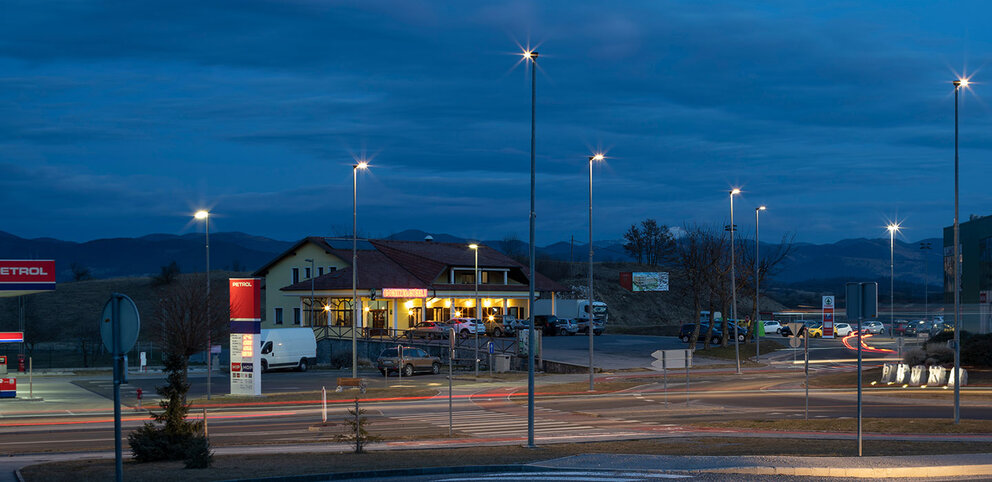 SITECO
Municipality of Pivka, Slovenia.
More efficient, better and attractive: The municipality of Pivka upgrades its complete lighting to LED
In 2018, the Slovenian municipality of Pivka converted its entire municipal lighting to LED technology as part of a major project. The combination of technical and decorative lighting as well as facade illumination saves 80 percent of electricity costs and complies with all government requirements regarding light immission.
Pivka is an active community in the southwest of Slovenia, just 50 kilometers from the Italian city of Trieste. Despite its population of only around 6,000, it is one of the most developed municipalities in the country. With the support of European subsidies, attractive museum and tourist complexes have been created in old military barracks and a new park and eco-museum were established. In 2019 Pivka was awarded the "Zlati Kamen" prize (translation: the 'Golden Stone'), a type of Oscar for communities, as the best developed municipality in Western Slovenia.
SITECO meets all the community expectations with an integrated concept
In this connection, the municipality also decided to upgrade the entire public lighting and convert to LED technology. Mayor Robert Smrdelj's goal: To reduce electricity costs, improve the quality of light and create an attractive atmosphere in the city center—whilst at the same time complying with government requirements. In Slovenia, zero percent light pollution is prescribed by law for new lighting installations. In Pivka's case, SITECO's approach consisted of a combination of technical and decorative street lighting and projectors for displaying and showcasing churches, monuments, facades, billboards and signage. Highly efficient, high lumen-output Streetlight 20 luminaires were installed in all streets of the municipality whilst decorative DL 50 luminaires create an appealing atmosphere around historic buildings in the town center. In combination with already existing decorative masts and multiple brackets, an aesthetic solution has been created that enhances the townscape by day and night. At the same time, DL 30 luminaires around monuments replace earlier installations of spherical luminaires that, according to their design, emitted light into the upper hemisphere—a solution that no longer complies with legislation in Slovenia. Floodlight 20 projectors were installed to illuminate churches, facades, panels and signs. The optical system of these luminaires directs the light with especially high levels of precision. "We specified extremely narrow beam variants here. In this way, we also achieve the legislatively prescribed zero percent light immission despite upward inclination," stated SITECO Project Manager Klavdija Tonejc.
Pivka reduces energy costs by 80 %
Pivka also goes one step further than government regulations in terms of environmental protection. The community is the first in the country to utilize warm white lighting with 3000 Kelvin. This light has a much lower blue component in its color spectrum—positive for people and positive for the environment and nature. For example, nocturnally active insects are much less affected in their natural behavior by this warm white light. A different light color (4000 K) is used only at crosswalks to increase attention at these hazard points. In total, more than 1200 light points were replaced during the renovation. According to the municipal authorities, Pivka thus saves around 80 percent of its previous energy costs in practice. This has been made possible thanks to highly efficient LED technology in conjunction with control options such as programmed nighttime reduction. "Between half past nine in the evening and four in the morning, Pivka dims the luminaires firstly to 50 percent luminous flux and then later to 30 percent," informed Tonejc. Luminaires operate at 100 percent throughout the night only at crosswalk locations.
Model project for the environment and municipal coffers
The project's financing concept is also particularly interesting for the municipality: It does not pay for investments from its own resources but covers the costs from the savings in electricity and energy. "We were able to convince the municipality in all stages of the tender—with the concept, price, energy savings, luminaire data, guarantees as well as several other factors. It was a highly constructive dialog at eye level from start to finish," said Project Manager Tonejc. Mayor Smrdelj expressed his satisfaction accordingly. The project is a prime example of how to avoid light pollution and negative environmental impacts while simultaneously reducing electricity overheads and public lighting expenditure.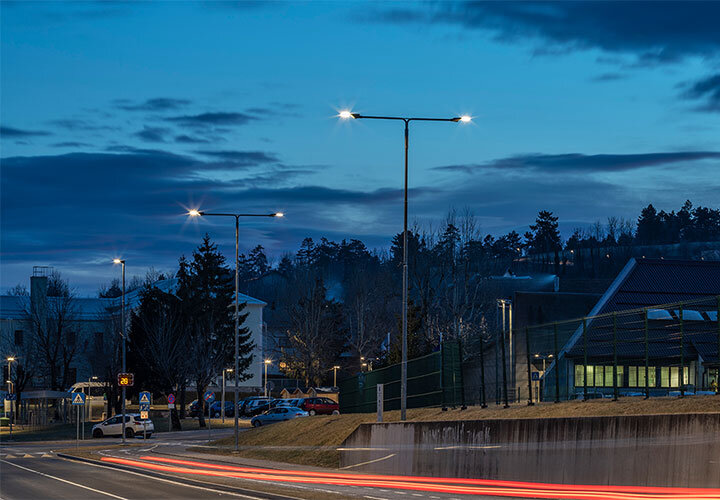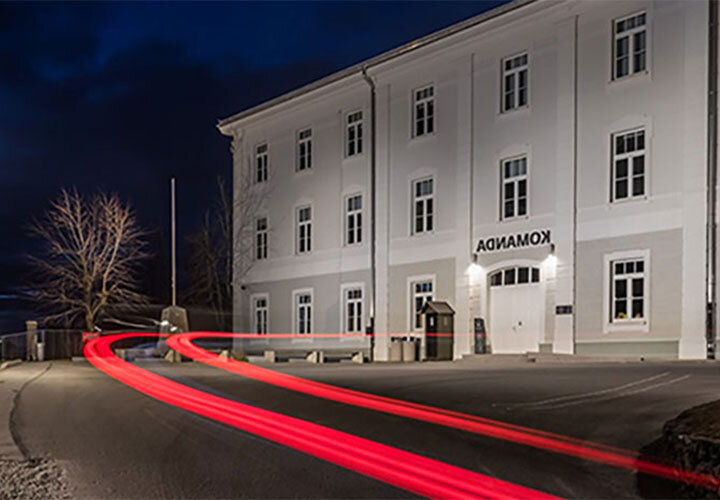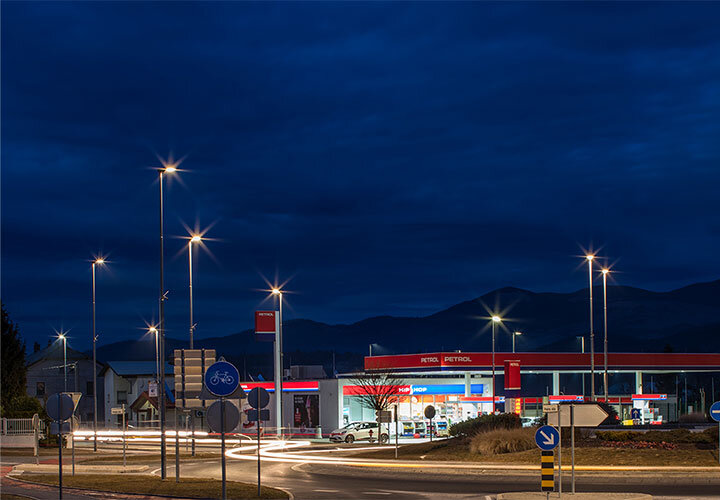 SITECO can look back on more than 150 years of history as part of the German lighting industry and today is one of the leading providers of technical lighting in the outdoor, industry, office and retail sectors. SITECO stands for innovative lighting technology and combined industry expertise — from large-scale volume projects to customer-specific solutions and trend-setting pilot projects. Solutions are compatible with control and data-management systems as well as IoT applications thanks to a comprehensive portfolio of LED luminaires that includes sensors, electronic control components and intelligent light management. This means SITECO provides much more than just state-of-the-art lighting solutions; it specifically offers ideal conditions for simpler, better and safer living and working today and tomorrow. SITECO headquarters houses development and a part of production and is located is the Upper Bavarian town of Traunreut. The company has around 800 employees. You can find additional information at www.siteco.de.