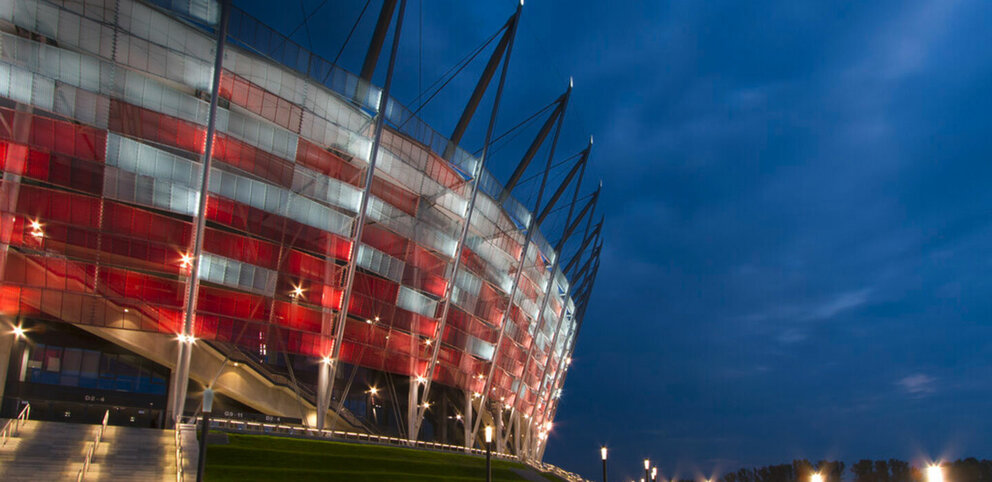 Floodlights for prime time
Sirius®.
Incredible moments, perfect lighting
The Sirius® family of floodlights combines sports and event lighting in one single system. For unforgettable moments and that spine-tingling sensation. The new floodlight boasts all the features necessary to transform a sports event from a simple competition to a genuine experience.
Sirius® means premium-class sports. The floodlight easily meets all the current FIFA and UEFA standards. Only the best light with maximum visual comfort lets athletes deliver their top performances and referees make correct decisions.

Sirius® stirs emotions. Thanks to integrated DMX control, the floodlight can play back programmed lighting scenes and dynamic light in addition to pure sports lighting. All in a single system.
And Sirius® produces brilliant TV images. With excellent color rendering and flicker-free super slow-motion, this family of floodlights has all the features necessary for modern, high-quality sports broadcasting in the era of Ultra HD and 4K.
At a glance
Integrated system for sports and event lighting (DMX)
Direct replacement for classic floodlight systems (2 kW HQI TS)
Meets all current FIFA/UEFA guidelines
High efficiency with precise light distribution (12 possible optics)
Brilliant color reproduction and flicker-free super slow motion for TV broadcasts
Easy commissioning thanks to low weight and plug&play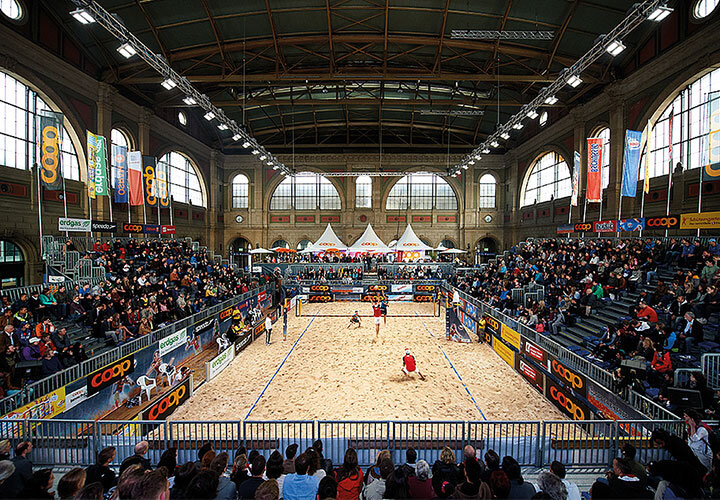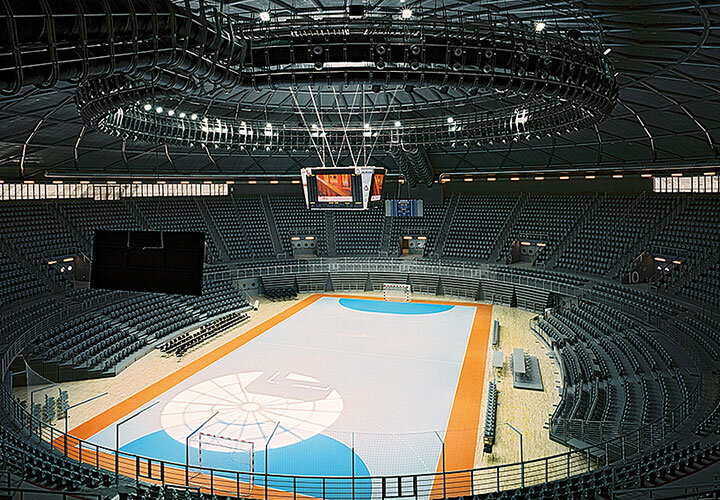 Lighting for those special TV moments
Sirius® is a safe investment. In addition to creating ideal visual conditions for the players, the floodlights also permit camera crews and sports broadcasters to do the best possible job. The light from this family of floodlights enables optimum image quality for viewers at home.
It is made possible by a Television Lighting Consistency Index (TLCI) of 96 – in other words, a brilliant natural color rendering that makes any subsequent adjustments to the image material superfluous. Yet another quality feature: Sirius® provides flicker-free light for super slow-motion – creating uninterrupted emotional moments on screen.
Customized for your stadium
The Sirius® family is the efficient, environmentally friendly and flexible way to easily replace conventional 2000-watt systems (HQI TS). Thanks to their integrated silver reflectors, Sirius® systems efficiently and precisely direct light onto the playing field. Scattered light is reduced to an absolute minimum. There are twelve light distribution (beam spread) options, from very narrow to wide beam. This enables tailored planning for practically every type of stadium – from standard 4-mast systems to World Cup arenas.