DL® 20
Light points the way.
A luminaire in perfect form
A street light with outstanding design, powerful LED technology and exceptional lighting technology. The DL® 20 stands for cost-efficient lighting with maximum visual comfort and a genuine feel-good factor. It is ideal for the standard-compliant lighting of residential and collecting roads as well as for the pleasant lighting of parks and plazas.
As a design object, the DL® 20 enhances the architectural context of its surroundings. Used for deliberate staging or as invisible integration into an existing ensemble, it increases the attractiveness of its surroundings. During the day, the DL® 20 makes an impact with its filigree appearance, at night with the simple corona of its LED ring.
The DL® 20 at a glance:
Decorative lighting of streets, paths and plazas with luminous flux packages of 3010-5380 lm
High efficiency and long service life with up to 100,000 h (L95/B10 at 25° C)
Two light colors (3,000 K and 4,000 K)
Three light distributions for streets (ST1.2A), paths (P1.0A) and plazas (PL1.2S)
Minimum glare due to multiple refracted light
Simple installation and assembly
Intelligent control options
New with generation 3:
Improved efficiency with up to 112 lm/W
Latest generation of LED and ECG
Optional plug enables control with the Siteco Service Box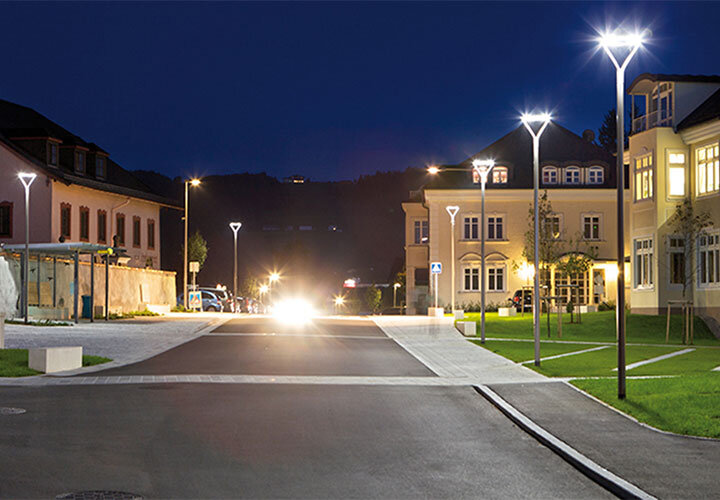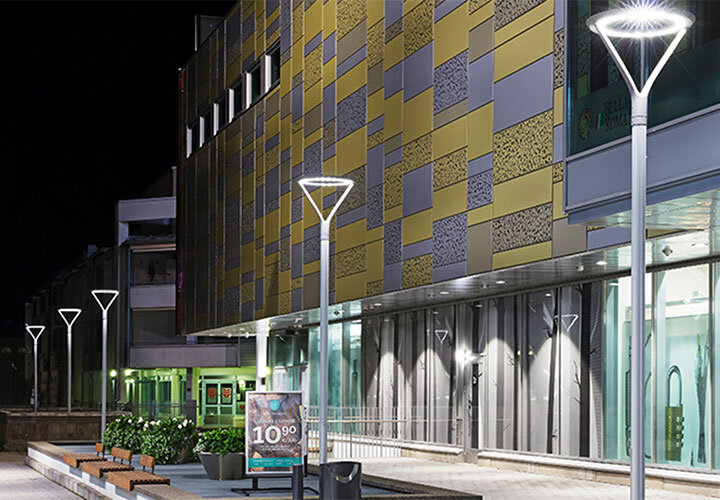 Feel-good atmosphere and functionality
This isn't just anyplace
Design plays an essential role in the ambiance of a city. While classic street lighting remains in the background, urban luminaires accentuate at night and during the day. With the DL® 20 you can enhance your cityscape and give places a special meaning. A positive aura. And thus quality of life.
I feel comfortable here
Urban lighting differs significantly from technical street lighting, where light serves a purely functional purpose. However, when light is reflected by a light body, as with the DL® 20, it develops a cozy effect: it becomes soft and pleasant. Light for feeling good
Pleasant, glare-free light
The sophisticated light distribution system refracts the light twice before it leaves the luminaire. This ensures a glare-free view directly into the luminaire from any position. The ambient lighting is particularly soft and pleasant. Streets, paths and plazas are uniformly illuminated. With very harmonious contrast transitions, the light is directed into the distant, middle and near areas. This eliminates the danger of dark zones, e.g. on pedestrian paths, and thus improves the sense of safety for residents. The design also prevents light pollution from light radiating into the sky.
Design with functionality
Technical lighting expertise combined with superior engineering skill makes the DL® 20 an outdoor luminaire that stands up to any comparison. It is technically mature and designed for low-maintenance and trouble-free continuous operation. With high-quality materials and technical features in our proven quality. One example of this is thermal management with the LED unit in the luminaire ring and the control gear in the mast mounting. The LED unit is IP66 and IK08 protected and firmly screwed to the light ring. This ensures a service life of up to 100,000 operating hours. Thermal management also helps to save energy. Because the better an LED luminaire is cooled, the better the ratio of light output per watt.