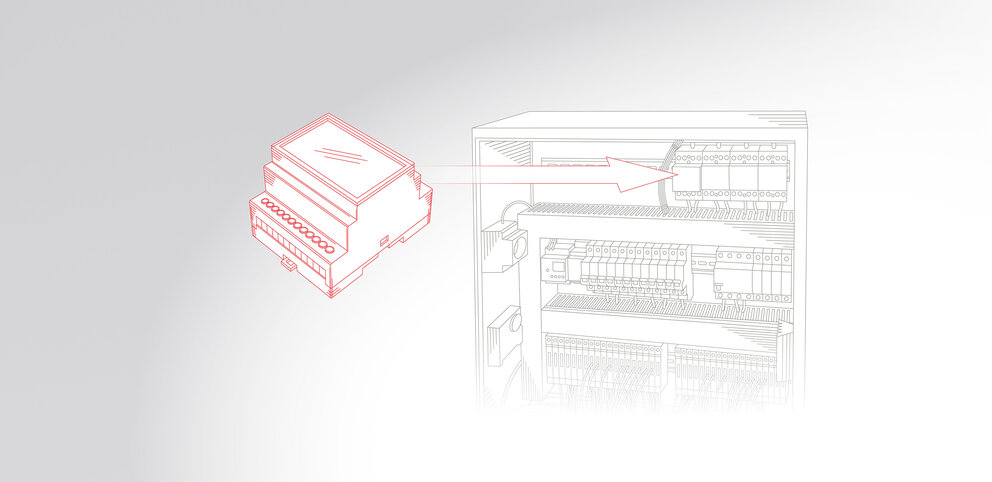 Need to replace your ripple control system?
Don't worry!
1:1 Ripple control replacement? Easy!
You want to switch and dim your lighting centrally? Or need to replace your existing ripple control system?
We've got you covered - with SITECO Connect!
Get ready for tomorrow - SITECO Connect!
SITECO Connect is your innovative and functional lighting control system for control cabinet installation. For effortless Plug & Play replacement of your old ripple control system. For more monitoring and control options. And thus more options to save engery and keep your costs in control.
Switch now. Benefit immediately.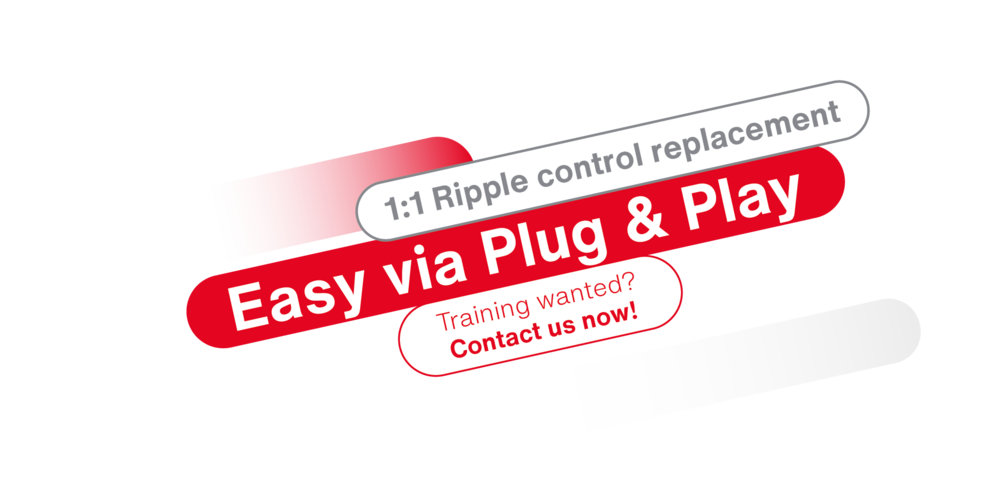 Interested in a training course on the topic of replacing your ripple control system?
Contact your regional sales representative for an appointment.
Why replace? Because it pays off!
Dim and switch outdoor lighting automatically

depending on ambient brightness, astro-clock, time of day and weekday, accordign to motion detection and depending on traffic volume

Use existing or new twilight switch
Read energy meters remotely
Control cabinet with 3 relay outputs for connection to contractor or control wire
Other actuators or sensors like twilight, traffic or weather sensors can be integrated with cables or built-in wireless connections.
Remote configuration and control via SITECO Connect; seamless integration into SITECO Connect 11 and 21 networks
Remote access via

inexpensive cellular SIM card (5-year term in scope of delivery, flexibly expandable)

Local mesh network
Automatic position detection and radio clock via GPS
Antennas or mobile radio, mesh and GPS already installed
| | | |
| --- | --- | --- |
| Group Control | GroupControl | 5EA1ECL01 |
| Remote access extension | For each additional 5 years | 5EA1ES01 |
| Twilight switch | SmartPlug Box | 5EA3BH01 |
| | SmartPlug Cellular | 5EA3CM000001 |
| Electricity meter | SmartMeter | 5EA1EM02 |
| Remote commissioning by SITECO | Per unit | 5EA0DEA01 |
| | Per device | 5EA0DEE01 |
| Training | 1.5 hours via video conference | 5EA0DES01 |
| | On request on site | |