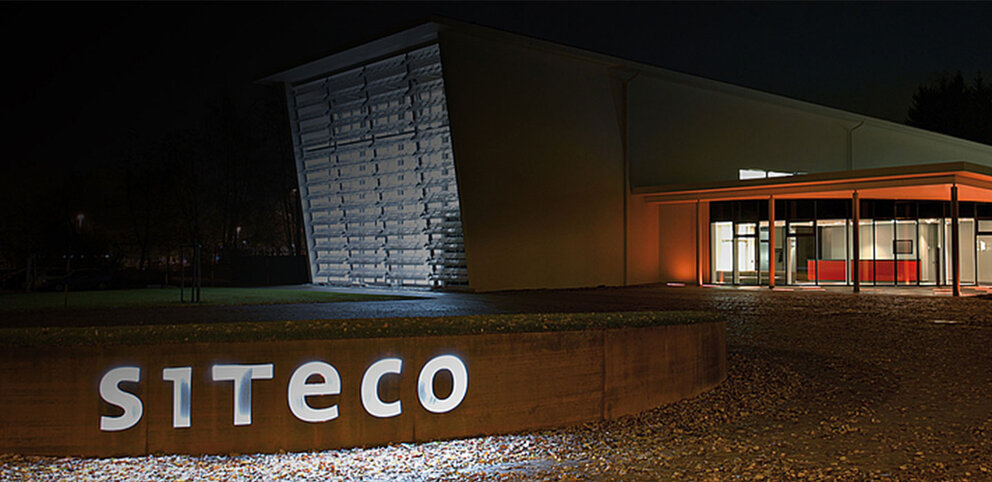 Osram sells luminaire business
SITECO to Stern Stewart Capital.
Stern Stewart Capital takes an entrepreneurial approach with its investment
Osram has found a new owner for the SITECO luminaires business in Stern Stewart Capital. Stern Stewart Capital intends to continue the current transformation approach. Separation from Osram gives SITECO entrepreneurial freedom. The cost situation is also improved with the elimination of previous Group structures. With the sale of the luminaires business, Osram is continuing its transformation to a high-tech company.
"Stern Stewart will be undertaking an entrepreneurial role and offers SITECO and its employees good prospects," said Olaf Berlien, CEO of OSRAM Licht AG. "In this way, we can ensure strategic and operational continuity for SITECO, while Osram continues to sharpen its profile as a photonics champion." From Stern Stewart Capital's point of view, SITECO stands for innovative lighting technology engineered and Made in Germany. "We are looking forward to providing entrepreneurial support to the highly motivated SITECO team and management," said Markus Pertl, Managing Partner of Stern Stewart Capital.
Both parties have agreed not to disclose any financial details of the transaction. In the previous fiscal year, the luminaire specialist based in Traunreut, Germany, employed about 900 people and generated revenue of more than 200 million euros. Thanks to its clear realignment, the company was in the black on an operational basis for the first time in years. The new ownership offers excellent prospects for the employees. In the course of the transaction, Osram and the new owner will ensure that the company has solid financial resources at its disposal. For this, Stern Stewart Capital has also provided assurance that it will not take any dividends from SITECO in the next years.
Stern Stewart Capital was founded by partners of the renowned international consulting firm Stern Stewart & Co and is its investment arm. Stern Stewart & Co. has its headquarters in Munich, and has been supporting Osram with various projects since 2016, and with SITECO in connection with its transformation process since 2017. The luminaire specialist is therefore getting a new owner who knows the company very well and who has the expertise to make further contributions to its future success.
PRESS CONTACTS
Torsten Wolf
Tel. +49 89 6213-2506
E-mail: torsten.wolf@remove.this.osram.com
Jens Hack
Tel. +49 89 6213-2129
E-mail: j.hack@remove.this.osram.com
Susanne Enninger
Tel. +49 89 6213-3996
E-mail: s.enninger@remove.this.osram.com
SITECO can look back on more than 150 years of history as part of the German lighting industry and today is one of the leading providers of technical lighting in the outdoor, industry, office and retail sectors. SITECO stands for innovative lighting technology and combined industry expertise — from large-scale volume projects to customer-specific solutions and trend-setting pilot projects. Solutions are compatible with control and data-management systems as well as IoT applications thanks to a comprehensive portfolio of LED luminaires that includes sensors, electronic control components and intelligent light management. This means SITECO provides much more than just state-of-the-art lighting solutions; it specifically offers ideal conditions for simpler, better and safer living and working today and tomorrow. SITECO headquarters houses development and a part of production and is located is the Upper Bavarian town of Traunreut. The company has around 800 employees. You can find additional information at www.siteco.de.